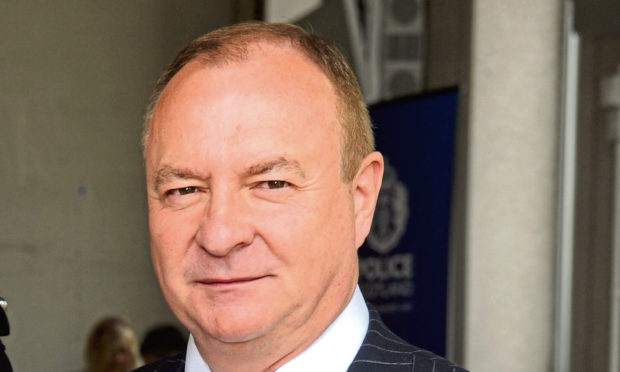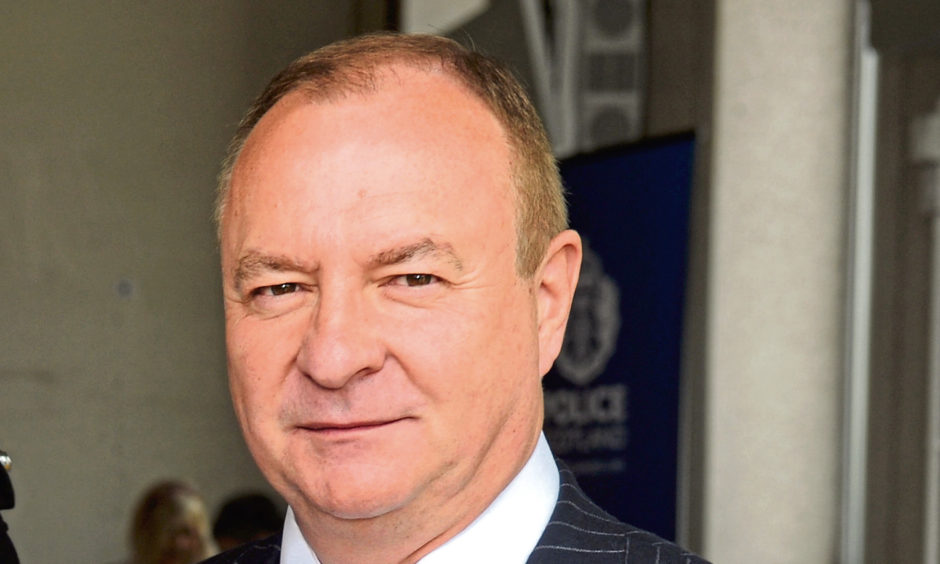 A crooked Aberdeen businessman who perpetrated one of the biggest frauds in Scottish history is facing a lengthy prison sentence.
Alistair Greig, 66, was found guilty of committing a cruel £13 million fraud, using his investors to fund a "lavish" lifestyle.
He carried out a massive Ponzi scam, convincing 165 individuals, over a 13-year period, to place their savings in "guaranteed" high interest accounts.
While some clients were paid out under the scheme, the cash was coming from money deposited by other investors. Many lost everything.
Greig was told he had brought misery to a large number of people. The Crown is now see what of the profits of his crime can be recovered.
Prosecutor Steven Borthwick told the High Court in Edinburgh: "In some cases these were the life savings of people who had worked all their lives and saved to create a nest egg for their retirement.
"Instead Alistair Greig used that money as his own personal slush fund."
While the money came in Greig, formerly of Cairnbulg, in Aberdeenshire, but latterly of Lincolnshire, funded investments in property, including a holiday home in Cornwall and a classic car business.
He also treated himself to high-end Bentley and Range Rover vehicles and spent lavishly on trips to Old Trafford to see Manchester United and to Cheltenham and Ascot.
Greig, who ran Aberdeen-based Midas Financial Solutions (Scotland) had denied committing the fraud but was unanimously found guilty of it and two further offences.
A judge told him: "It is a conviction of fraud on a truly shocking scale".
Lord Tyre said it was undoubtedly one of the largest frauds perpetrated in Scotland and had brought misery to a large number of people.
Greig told his own clients and advisers he had access to a high interest account at Royal Bank of Scotland because of his connections. He had no such relationship.
The advocate depute said: "It seemed from the outside that the scheme was working as advertised but that was also a lie and that lie helped promote and prolong the big lie told by Alistair Greig.
"There were lies told by Alistair Greig to different people at different times over years with the same purpose – to put their trust in him so they would hand over their money."
"He used that money for his own selfish reasons."
Among his victims was Mark Ansell, 69, of Durris, Aberdeenshire, who said he'd lost £138,000 after giving cash to Greig and, as a result, had been unable to move abroad as planned with his cancer-stricken wife, Linda.
He said he had trusted Greig because he had acted as his financial adviser for two decades.
Mr Ansell, who ran a dog care business with his wife, said: "We would have been able to retire, but instead we both work to retain an income."
Greig, who had denied committing the fraud and blamed a former business associate for the losses, claimed he felt sympathy for the victims.
He told his trial: "My heart goes out to all of them. There is nothing I can do. I have lost every single thing I had, the properties, my home, everything. I know exactly how they feel. It has happened to me."
Greig, who was on bail throughout his trial, will now be held in prison ahead of his sentencing at the High Court in Glasgow on April 15.
Lord Tyre told him: "There is likely to be very little alternative to a lengthy period in custody".
Greig was found guilty of obtaining £13,281,671 by fraud between August 30, 2001 and October 14, 2014 and of breaching financial services and markets legislation and proceeds of crime legislation.
Speaking following the verdicts, Detective Inspector Ian Whittle said: "This was a complex and lengthy enquiry that was led in conjunction with specialists from the FCA as well as the Crown Office and Procurator Fiscal Service (COPFS).
"Greig portrayed himself as an honest and professional financial adviser to his victims, promising them guaranteed returns on their investments.
"Instead he abused their trust and breached his duties by using considerable sums of money to fund a lavish lifestyle.
"The scale of his deceit and greed is immeasurable."
Comment, Page 24