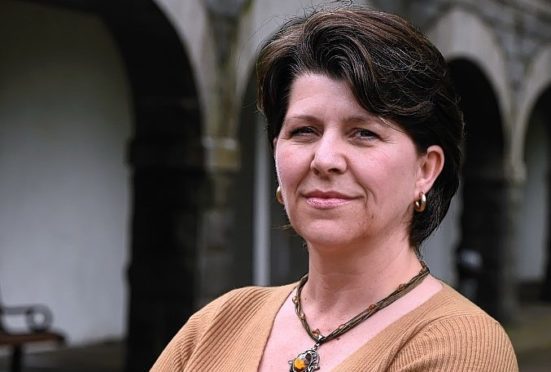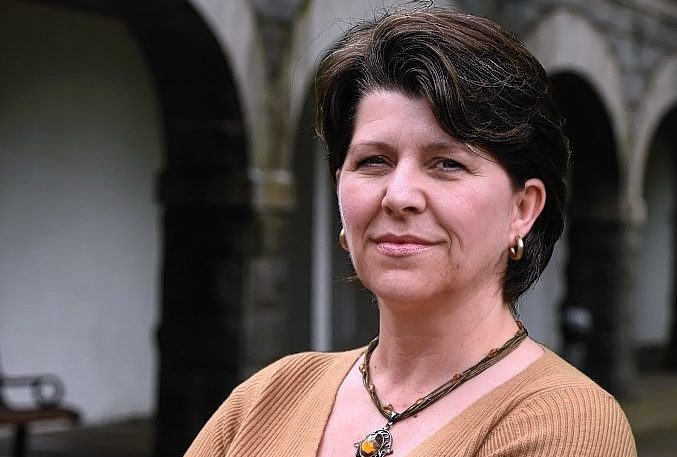 In Aberdeen and Aberdeenshire, an increasing array of efforts are being made to help communities affected by the outbreak.
In Lower Deeside, councillor Marie Boulton is bringing together a team of people to make sure older residents don't feel "forgotten" as more and more people self-isolate.
Along with community councillors, church representatives and other locals, a team is being put together to check on elderly members of the community.
It  has been created off the back of existing resilience groups, set up to help the area prepare for natural disasters, such as flooding.
Existing phone lines at local churches will be utilised to help reach all members of society.
Ms Boulton said: "We never predicted it would be used for something like this.
During the Coronavirus issues please remember to support our local businesses #Kintore #Aberdeenshire #shoplocal pic.twitter.com/L9hLb5BRQ4

— Kintore (@Kintore) March 15, 2020
"We're currently naming the project 'community calling' and are bringing together a team of known volunteers to call and check on older residents and people self-isolating.
"We want to keep an eye on people but also make sure they always have someone to talk to and don't feel alone in these difficult times.
"We need to keep people calm but are preparing for more people potentially being isolated."
Ms Boulton added: "It is hard to tell how long this will last, but if we work together it will be easier.
"When the chips are down, people do look out for each other.
"Life is so dizzy, but hopefully people will take hold of this situation and use it as an opportunity to look out for our neighbours, friends and family."
The younger generation are also doing all they can to help those self-isolating.
At Aberdeen University, a team of students are brainstorming a courier service idea to safely reach those at risk of being cut-off from day-to-day life.
University of Aberdeen Social historian and leadership expert Neil McLennan explores what the past can teach us about the coronavirus crisis. https://t.co/XpEWjMDkRC pic.twitter.com/ORmQnbwFBY

— University of Aberdeen (@aberdeenuni) March 15, 2020
The Shared Planet Society are creating the Covid-19 Food Scheme and gathering volunteers and food bundles to drop-off across the city.
And across Aberdeenshire, businesses are putting together care packages for people in the community.
Toilet roll, soap, milk, pasta, soup, sanitiser, bread and tissues make up the small bags from Shorty's Ice Cream parlour in Ballater.
The care packages reflect a community effort, with The Ballater Milk Man, The Paper Shop in Tarland, Tarland Pharmacy, Ballater Pharmacy and the Ballater Co-op all helping with the efforts.
Owner Cheryl Barr wrote on Facebook: "Instead of sitting at home getting more and more irate at the current situation of the supermarkets I have decided to do something about it as we have some of the stock to do so.
"These are aimed towards the most vulnerable of our community in Ballater and Tarland.
"The people that are not able to get out to the shops to get their own or aren't able to get to the shops before the masses clear the shelves."
Across the region, free deliveries are also on offer.
Steven Bruce, of the Peterhead Fish Company, said: "We don't know how long this will last, but people should be doing whatever they can to help.
"I'm offering free deliveries and can drop the food off outside doors if that is easier for people.
"It's the least we can do to help each other out. It's a scary time."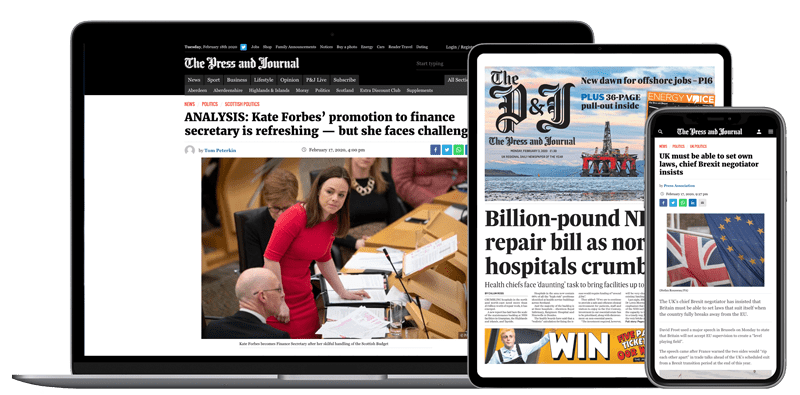 Help support quality local journalism … become a digital subscriber to The Press and Journal
For as little as £5.99 a month you can access all of our content, including Premium articles.
Subscribe