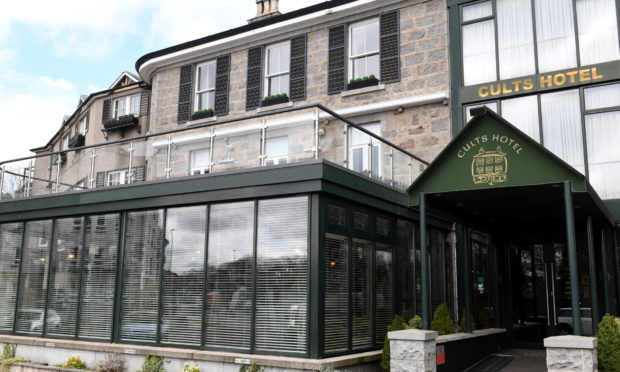 An Aberdeen hotel has announced it will close for at least a fortnight over coronavirus safety concerns.
Management at the Cults Hotel in North Deeside Road have made the "very difficult decision" to shut its doors to staff and guests from today.
More than 50 people are employed by the firm.
In a statement, hotel bosses added: "In light of the government's announcement we feel this is clearly what we are being advised to do, even if they are not yet mandating it.
"We believe it would be unsafe to proceed with 'business as usual'.
"Nothing is more important than the health and safety of our staff and guests."
Management have promised to follow developments closely to gauge when they can safely reopen the four-star facility.
Meanwhile, The Ashvale has confirmed all its restaurant areas have been closed.
The fish and chip shops will still cater for takeaway and home deliveries, however.
"Until the decision is taken out of our hands to close, we are going to give this a go," operations director Stuart Devine said.
"The restaurant industry has fallen off a cliff because of the government guidelines, but we hope we can still cater for people isolated in their homes.
"It's tough times out there."
These were the latest in a string of announced closures in the city since the prime minister urged people to avoid bars, clubs, restaurants and other social gatherings on Monday.