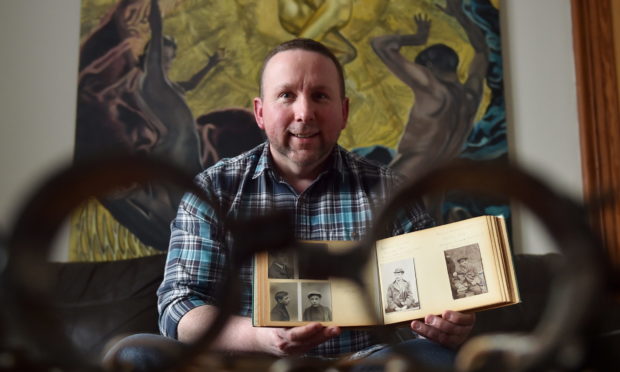 An Aberdeen man was given an unexpected trip back in time when he unearthed a mysterious catalogue of criminals.
Craig Pithie headed to an auction in the city earlier this month in search of decades-old copies of Punch magazine, which was first printed in in the 1840s.
He left John Milne Auctioneers with four boxes stacked full of Victorian and Edwardian-era books – but said one item took him by surprise as he began unpacking.
"I found a 1960s-style photo album among it all," he said.
"I had a look and it was a book of what appeared to be mugshots with 'Castlegate 1967' written on it.
"It seems to be a book of cases from a policeman and I guess the cover was gone so they rebuilt it in a photo album.
"I really wasn't expecting to find something like this."
The 60-year-old book includes photographs and descriptions of crimes dating between 1890 and 1906, featuring mugshots of convicts from Aberdeen as well as Dumfries, Glasgow and Paisley.
Mr Pithie said: "There's a mixture of men and women in it – and one boy who looks to be about 13 years old.
"One picture shows the full 'long arm of the law' as you can see someone sitting totally dejected and just the sergeant's stripes in the corner who has hold of his arm."
The book also offers an interesting insight into some of the criminal schemes and plots in operation across the north-east at the turn of the 19th Century.
It makes reference to fake heiresses, break-ins and even a murder.
Mr Pithie said: "One of the entries refers to the forgery of a cheque, which was initially for £2.
"But the woman who had it altered it then took it to the bank to cash it.
"She received the value in gold and left after, and it seems she was never traced.
"They found out that she had changed the value on the cheque to £320 – which in today's money means she walked off with about £40,000 of gold."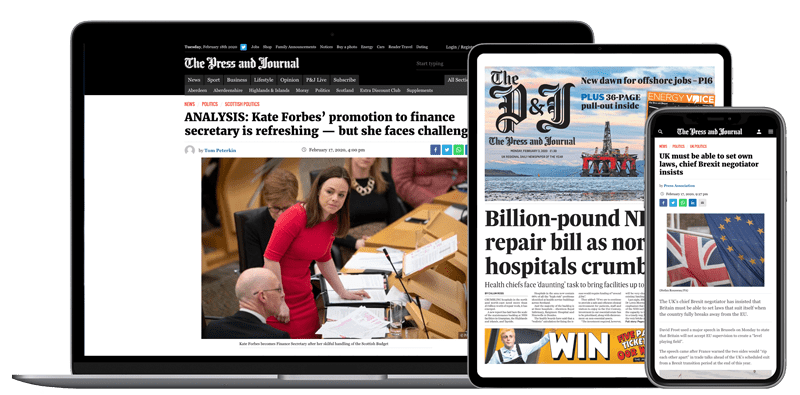 Help support quality local journalism … become a digital subscriber to The Press and Journal
For as little as £5.99 a month you can access all of our content, including Premium articles.
Subscribe