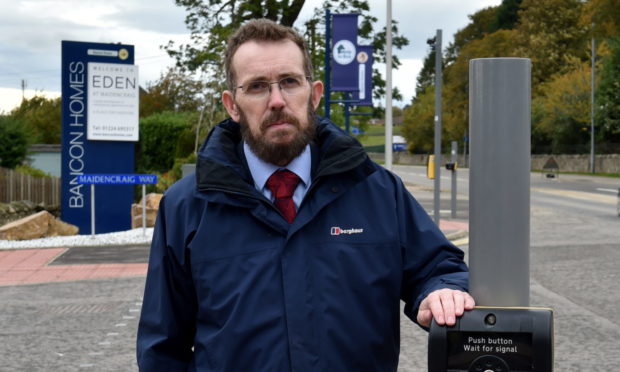 A bus firm's decision to cut services across the north-east to help combat coronavirus could actually increase infection rates, it has been claimed.
Yesterday Stagecoach Bluebird introduced a reduced timetable across Aberdeen, Aberdeenshire and Moray.
For some communities, this means their earliest bus will now not arrive until two hours later than normal. Additionally, the frequency of many services across the region has also been reduced.
Steve Delaney, transport spokesman for Aberdeen City Council's Liberal Democrat group, claimed this will prevent a "significant" number of people getting to work.
He has also raised concerns that the move will hinder those fighting the virus on the frontline.
Mr Delaney said:  "The reduction in bus frequencies, especially during busy times of day, is still likely to result in more people on each vehicle than we saw last week as a result of there being fewer buses.
"With social distancing more crucial than ever, my fear is that passengers will be unable to keep a safe distance from each other, increasing the likelihood of the virus spreading easier and faster."
He added: "Starting buses up to two hours later in the mornings will result in a significant number of workers being unable to get to work on time.
"This in itself is likely to have a knock-on effect on our local economy, which is already feeling the strain following the necessary measures which were taken over the past few days."
Mr Delaney has urged Stagecoach to change its timetables "at the earliest opportunity."
"If services need to be cut due to manpower availability this is understood," he said.
"But surely reducing service levels at the quietest times of day so they can maintain existing frequencies on early morning and afternoon peak services would cause less disruption and help accommodate social distancing."
A Stagecoach spokeswoman said: "We know that our services play a vital role in keeping key workers moving and we are pressing government for the support the bus industry needs to help keep vital services running for key sector workers, including healthcare staff.
"We have been monitoring feedback on our temporary timetables and would urge any key workers who have essential bus travel requirements that are not met with our temporary timetables to contact us."