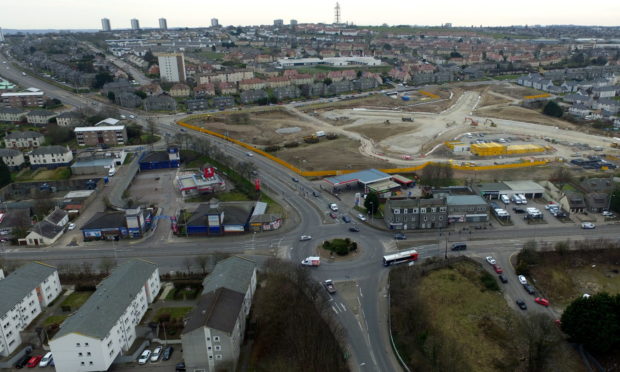 A Moray health practice has been forced to lock its front door after two people bypassed reception and "coughed over a nurse".
Linkwood Medical in Elgin has begun screening patients before they enter the building, to minimise the risk of more staff going into isolation.
A social media post from the practice said it already had four people unavailable while stressing it could not afford to lose more.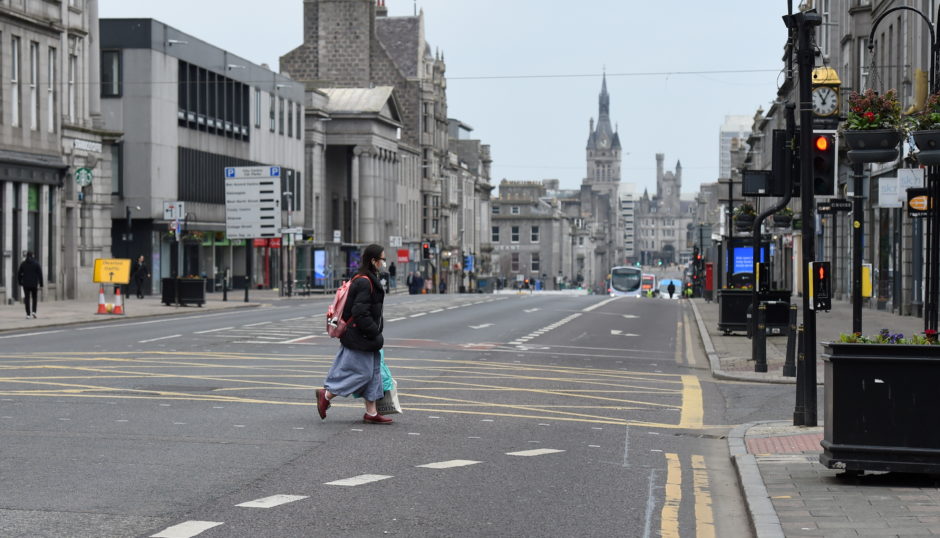 The incident came on the first day of a nationwide lockdown that left city centres and surrounding streets deserted – with only supermarkets and other stores deemed to be essential open.
NHS Grampian confirmed that visits to all its hospitals would be suspended to ensure the safety of staff and patients – the only exemptions being one parent allowed at Royal Aberdeen Children's Hospital and one partner allowed at Aberdeen Maternity Hospital.
Meanwhile, concerns have been raised about Northlink Ferries continuing to serve food on its crossings from Aberdeen to Lerwick and Kirkwall.
A concerned relative of a staff member said the company is "putting revenue before people's lives" by carrying on like "business as usual".
He explained: "They could easily shut down, confine people to cabins and they haven't . They are still allowing people to roam around the vessel, touching banisters as they are going up and down the stairs."
Serco's managing director of Northlink, Stuart Garrett, said: "Whilst we do continue to provide a lifeline service we would like to remind all passengers to adhere to government guidelines when travelling with us for the safety of themselves, their families and our staff."
In Aberdeen the Bon Accord and Union Square shopping centres announced they were closing due to the coronavirus threat.
Manager of the Bon Accord Centre, Craig Stevenson, said: "In light of the most recent government guidance, we have taken the decision to temporarily close.
"This will be with the exception of essential stores. Our Loch Street car park will also remain open.
"It has been fantastic to see our retailers going above and beyond to support visitors during these difficult times."
A Union Square spokesman said: "We all need to work together in order to keep safe, therefore we are temporarily closing our doors and will remain closed until further notice, with the exception of some supermarkets and pharmacies."
In Inverness the Eastgate centre was in darkness as shoppers stayed at home.
The few pedestrians in the normally-bustling streets in the Highland capital were alone or in pairs.
Queues of taxis waited for a very occasional fare and a Big Issue seller stood hopefully on a corner, with a distinct lack of passing trade.
Retail stores that have remained open include Dobbies, which says its sales will be restricted to "essential" items including food, hardware and pet supplies.
Sports Direct reversed its decision to continue trading following a backlash when the firm declared itself as "essential" due to it selling fitness items.
Some of the largest queues across the region were seen outside of pharmacies.
The Boots branch at Glassgreen in Elgin reported people waiting more than an hour to get inside following the imposition of a three-patient limit in the store.
Similar experiences were also reported at Lloyds Pharmacy in Cults with people carefully adhering to social distancing rules by patiently waiting several yards apart.
Highland and Aberdeenshire councils have announced that their recycling centres will be shut until further notice while Moray has confirmed its sites will also close, as well as its public toilets
Local authorities have also encouraged people to pay attention to government advice when using parks for exercise.
Follow below for the key coronavirus updates: