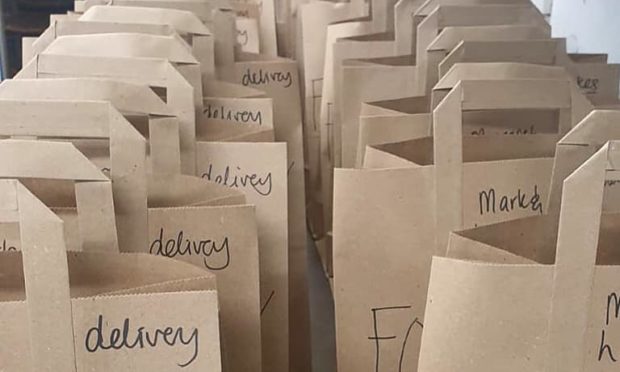 An Aberdeen restaurant has opened an online café to keep business running during the lockdown.
Foodstory, based on Thistle Street, launched the initiative after anticipating the news that all restaurants and cafés would have to shut to help stop the outbreak of Covid-19.
Regulars of the café are now being offered the chance to purchase their lunch, dinner, baked goods and essentials from the new online store.
The restaurant has already received more than 200 orders, with 93 packages delivered on the first day.
People can pick from various lunch and dinner packages, which will include different menu items every day, such as moussaka, chilli, vegan rolls, soup or salads.
These meals can be distributed for five days during the week and teams deliver as far out as Westhill.
A post by the eatery on its website said: "Thank you all for your continuous support in this difficult time.
"At the end of the day what matters most to us is that everyone stays safe, well and happy.
"We want to continue giving you all food, and support you for as long as we can."
It added: "And thank you once again for holding us up and giving us the determination to keep moving forward.
"It's shown us what a strong community we have here in Aberdeen and in Scotland."
The staff will be working to get links to online yoga and meditation classes up, a reggae radio, arts and crafts, cooking page and a Foodstory nutritionist will also be sharing recipes and advice which will be launched later on in the week.
Yesterday, the team announced its zero waste shop will shut to allow for workers to abide by the new social distancing measures.