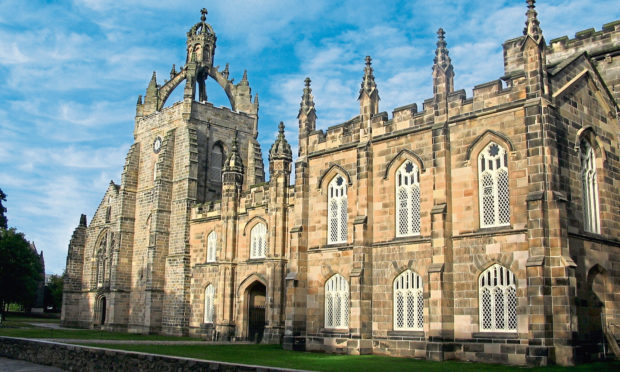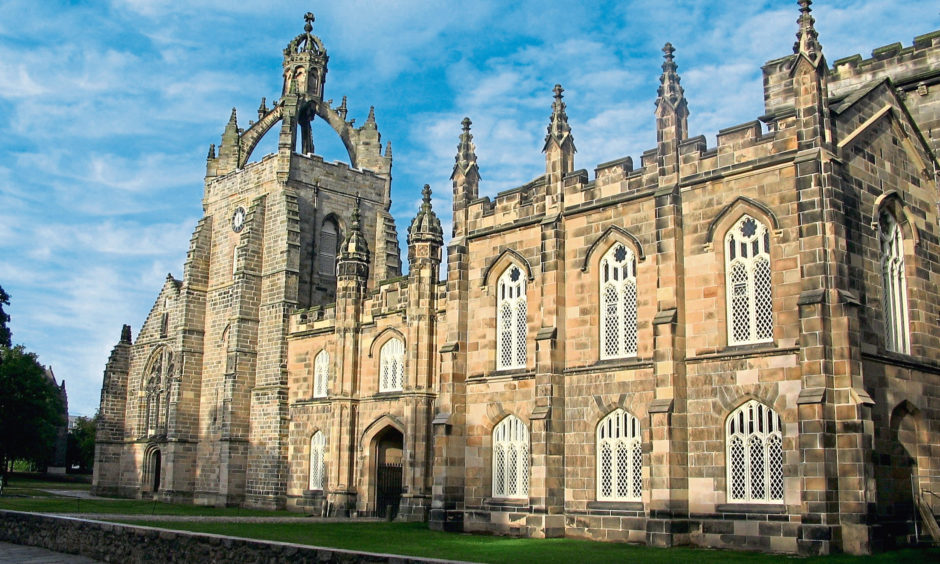 Aberdeen University is throwing its expertise and fresh resources into a major effort to support the NHS through the coronavirus outbreak.
In an open letter to his colleagues, Professor Siladitya Bhattacharya, head of the university's school of medicine, medical sciences and nutrition, said a number of significant steps were being taken to assist NHS Grampian.
He announced all clinical academics will now be prioritising clinical care with the health board, utilising them based on wherever they can be most effective.
Administrative and technical staff are helping to increase the health board's capacity for Covid-19 testing.
Additionally, with guidance from the General Medical Council (GMC), the school has brought forward the graduation date for final year medical students.
The university has been tasked with ensuring the students have completed their necessary academic requirements to be available to help at the frontline of medical care during the national effort.
In addition, the Suttie Centre will be repurposed for training, become a base at which healthcare staff will be assisted with correct fitting of face masks and retired staff  who are returning to volunteer can be briefed on their roles.
Public health experts are assisting in scenario modelling to make health chiefs aware how to prepare to "respond to the rapidly evolving situation".
And it does not end there, as the Aberdeen Fertility Centre, based at the Foresterhill Campus, will continue to support clinical care in other areas by redeploying ten nurses as required and freeing up medical staff to undertake shifts in emergency obstetrics and gynaecology.
Laboratory staff are also expected to be posted to the effort in the coming weeks.
Professor Bhattacharya added: "It is fair to say we have been inundated with staff and students offering to volunteer in any capacity.
"That is a true testament to the can-do spirit and sense of community that we all share.
"Looking forward, there may be opportunities for researchers to answer emerging questions and our experts may be able to work with NHS research and development to fast-track relevant Covid-19 research.
"It is through steps like those outlined above, along with adhering to the general advice coming to us from the government and NHS, that we as a university community can make a positive difference to the response to coronavirus.
"As we look to the days and weeks ahead let's continue to make a difference in whichever way we can, individually and collectively."
Meanwhile, Robert Gordon University is working with its final year nursing and midwifery students to "develop their nursing and midwifery skills and at the same time provide service to the people of Scotland".
The university announced yesterday it has postponed its summer graduation ceremonies.
In a statement it said: "We are regrettably postponing our graduation ceremonies this summer in light of the Covid-19 emergency.
"This is not a decision we have taken lightly but the safety of our students and their families, and the wider university community, must be our priority."
"Following the assessment board, all eligible students will receive their degree certificates by post.
"We know how important graduation ceremonies are to our students and their families and we are looking at the possibility of providing alternative arrangements to enable our graduates from the summer to attend a ceremony at a future point."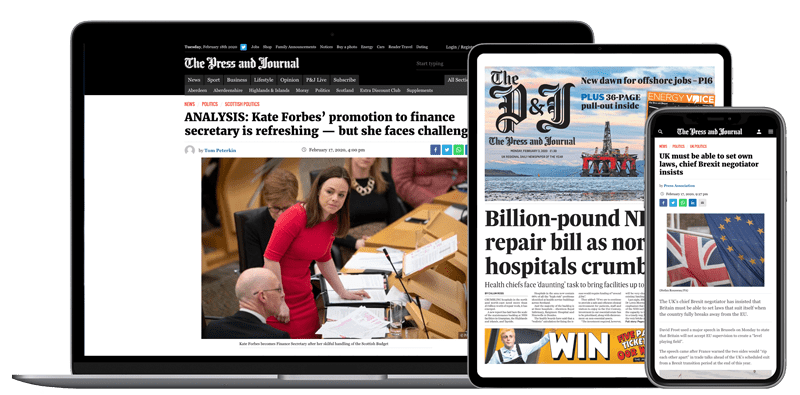 Help support quality local journalism … become a digital subscriber to The Press and Journal
For as little as £5.99 a month you can access all of our content, including Premium articles.
Subscribe