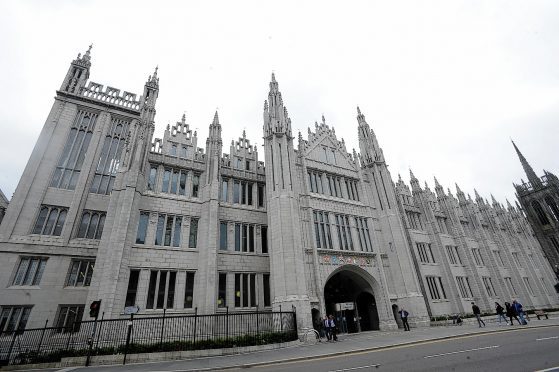 Aberdeen City Council has launched a free crisis support helpline to ensure that assistance can be given to those who most need it during the coronavirus pandemic.
The phone line has been created to assist vulnerable and at-risk residents who are unable to obtain help from their existing support networks.
The number, 0800 0304 713, will initially be staffed from 8am-6pm Monday to Friday.
The team will provide welfare and financial advice, including what to do if people are struggling to get food or pay bills.
The authority has also put in place new hours for its customer service centre in the heart of the city.
As of Thursday, Aberdeen City Council will reduce the opening hours at Marischal College from 10.30am to 1pm from Monday to Friday – until further notice.
There will be a restricted service offering, with non-essential face to face contact suspended at the centre in line with government advice.
The council would like to remind customers that many services can be accessed online:
https://www.aberdeencity.gov.uk/services/have-your-say/online-services