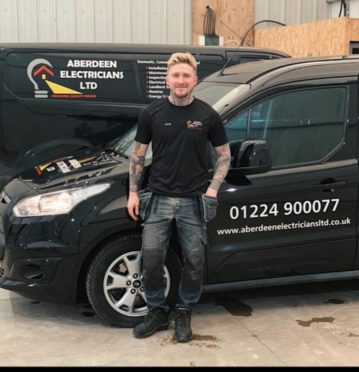 Aberdeen Electricians Ltd had no option but to close when Boris Johnson announced a lockdown – and the company now fears that new measures announced by the government to help the self-employed will come too late.
One of the company's directors, Mark Cameron, said that although a grant of up to £2,500 per month is on offer, June could be too far away for it to make a difference.
Mr Cameron said: "If this goes on for a while, I've no idea how we'll get through. I don't know how they expect people to survive.
"Even if it is backdated, we're currently still paying thousands a month for the business. We've got wages to pay, van payments and insurances."
The 29-year-old set up the company in 2016 with Calum Webb, pictured, and is concerned that their new venture could collapse amid the crisis.
He added: "They're also basing it the last three incomes and a few years ago we were taking nearly no money as we had just started.
"I've tried to apply for Universal Credit but it tells you to book an appointment and you can't get through to anyone on the phone."
Mr Cameron is relying on a business loan to help him support the company but is concerned about the debt he'll be left in.
"The grant could potentially help but I'll believe it when I see it", he said.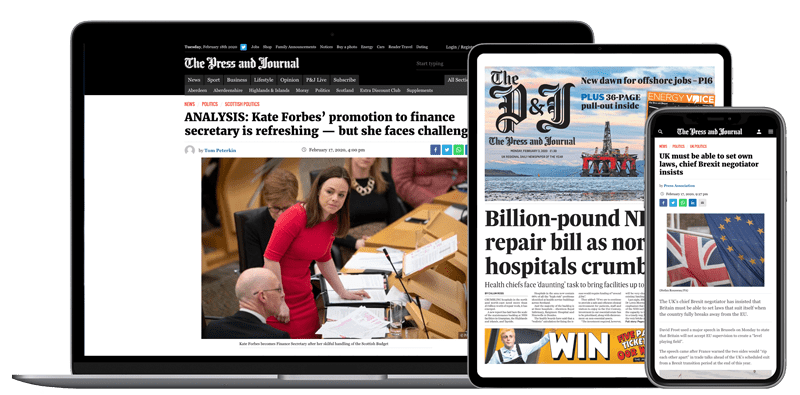 Help support quality local journalism … become a digital subscriber to The Press and Journal
For as little as £5.99 a month you can access all of our content, including Premium articles.
Subscribe