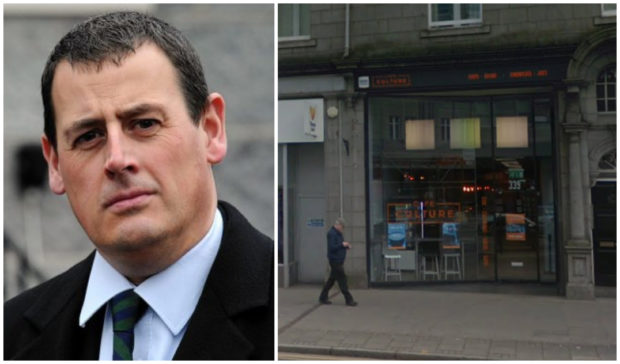 An Aberdeen businessman is to open a new European and Asian fusion restaurant in the city centre.
Alan Massie, who heads up developer Carlton Rock, has been given planning permission to launch a new business at the site of the former Soupz shop at 339 Union Street.
Earlier this month he unveiled plans for a microbrewery and gastropub at the disused Thomas Cook unit next door to it, and is preparing to spend £1 million launching it.
Mr Massie has previously spoken of his desire to rejuvenate the west end of Union Street and develop a number of attractions to boost visitor numbers.
He hopes to start work on his new business by the end of the year.
Mr Massie said: "We're trying to get a group of restaurants and food businesses together with different cuisine.
"We want to lead a fight-back in terms of helping Union Street and are trying to use the empty shops to help the viability and vitality of the area.
"We want to keep pushing on and looking to the future."
The planning application notes that the restaurant, which is yet to have a name, will serve fusion foods including Asian and European meals.
It will also cater for vegans, with a regularly rotating menu featuring local produce.
The restaurant will likely be open seven days a week, from 11am to midnight.
Mr Massie added: "We're very pleased that the council has been so helpful through the planning process and are keen to see alternative uses for units, rather than just retail.
"It seems we are all on the same side in trying to do something positive with Union Street."
The application, drawn up on Mr Massie's behalf by architect Ken Mathieson, reads: "The recent economic downturn in Aberdeen, together with the recent rise in business rates, has seen many businesses reduce their involvement in the city centre.
"There have been recent reports in the local press of one-in-five of the shops on Union Street lying empty.
"Our applicants are looking to invest and grow a business in a way that positively contributes to the area and that, if successful, would lead to employment within the local community including part-time seasonal work for the large younger student workforce within Aberdeen."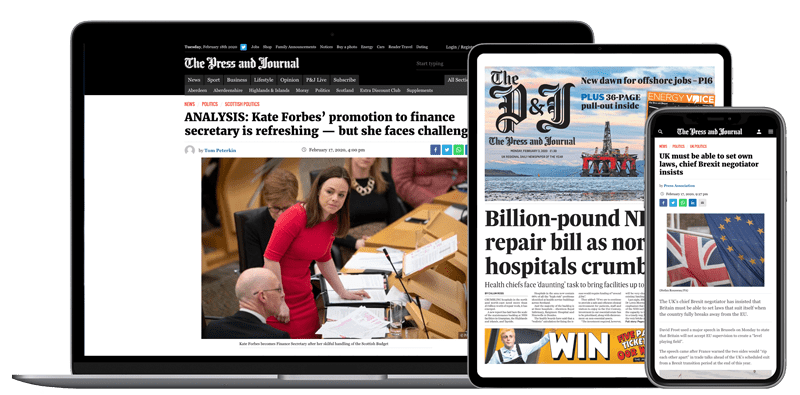 Help support quality local journalism … become a digital subscriber to The Press and Journal
For as little as £5.99 a month you can access all of our content, including Premium articles.
Subscribe