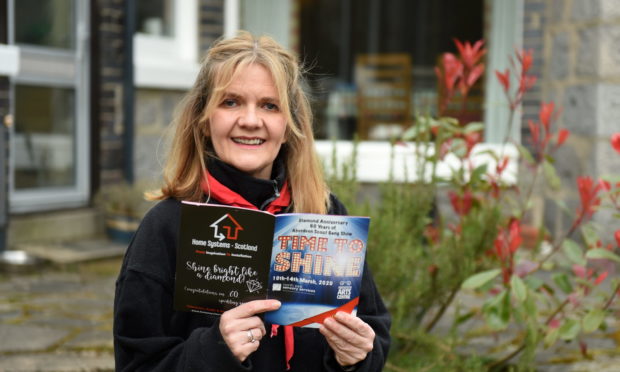 For the first time in Aberdeen Arts Centre's long history, the stage is dark and the corridors are empty.
Erected in 1828, the building has seen much in its near 200-year history, but even it has not escaped the global pandemic sweeping the world.
The big red doors are firmly locked, and the eerie quiet is a far cry from this time a fortnight ago when close to 100 scouts were streaming through the entrance hall on the way to their final performance.
With costumes in hand and last-minute nerves raising the atmosphere to a fever pitch, children as young as nine mill around backstage doing last-minute preparations.
The voice of calm is show director Sonja Rasmussen, who surveys the scene with an affectionate smile.
"I used to get panicked and think, 'will it all come together?' but I've done it for so many years now that I know it will," she said.
This year was Sonja's 35th season as part of Gang Show, the annual variety show performed by members of local scout troops.
Next year will mark her 30th anniversary as show director, and though she is one of the longest-serving members of Aberdeen Gang Show in its history, she remembers her first contact with the show as if it were yesterday.
"I was 15 when I first saw the show," she said.
"I just loved it and knew that I wanted to be on that stage with the rest of them."
Though it's an amateur production, Gang Shows are renowned for their impressive musical numbers, comedy sketches, costumes and clever set design.
They have been a part of the Aberdeen theatre landscape since 1960, when the first Granite City Gang Show was awarded red-necker status.
"Scouts across the country put on Gang Shows in their local towns and cities and each one is assessed independently," said Sonja.
"They award red neckerchiefs to shows of a certain standard and we are lucky enough to have had red-necker status ever since we began."
The coveted red scarf worn by Gang Show members is the envy of nearly every young person (and grown-up) who has at some time been within the scouting ranks.
The scarlet neckerchief is completed with gold lettering on the back which simply reads "G.S.".
This scarf is a nod to the extensive history of Gang Show, which began back in 1932 with British actor and songwriter Ralph Reader.
"Ralph was working as a theatre producer on Broadway and the West End when he was asked to write a scout-based variety show for a fundraiser in London," said Sonja.
"It was a great success and was repeated the following year and eventually became an annual show.
"It inspired Gang Shows to begin all around the UK, and Aberdeen's first edition was supposed to begin in the early 1940s but was delayed with the onset of war.
"Ralph himself even went off to war and suspended the London show but the idea stayed and spread throughout the country.
"Eventually the first Gang Show in the north-east was held in Banchory in 1955 or 56.
"The Aberdeen scouts wanted to be a part of it and set up their own show soon after."
This year's show, which was held in early March just before the closure of venues due to Covid-19, marked 60 years of the Aberdeen Gang Show and, as director, Sonja wanted to mark the occasion.
"Our theme for 2020's show was gems," she said.
"It was our diamond anniversary so I wanted a theme to reflect that.
"Every sketch and song was related to it in some way – and we crammed in as many songs from 1960 to the present day as we could fit."
For Sonja and the rest of the production team, the yearly show is a real labour of love.
Alongside being a full-time working mum, she is involved in every aspect of the show; from scripting and joke-writing to casting and choreography.
"I always say that you get out what you put in," she said.
"Watching the kids blossom on stage is just an incredible feeling, the whole gang are so talented."
Her commitment to the show barely even wavered when she was diagnosed with breast cancer 11 years ago.
"I said to the team that I probably wouldn't be able to do it but they told me they would keep the door open for me on the off-chance I was feeling up to it.
"I was diagnosed in August and started chemotherapy right away. Gang Show rehearsals began in September.
"I managed to go to most of them and it felt like I was back among friends. It really took me away from the stress of normal life, and still does.
"I feel so privileged to be a part of a team like this.
"Next year will be my 30th as Gang Show director which is an exciting milestone to make, and later this year we are hoping to put on a special anniversary show with Gang Show members past and present.
"It's hard work, but I'm not ready to hang up my dancing shoes yet."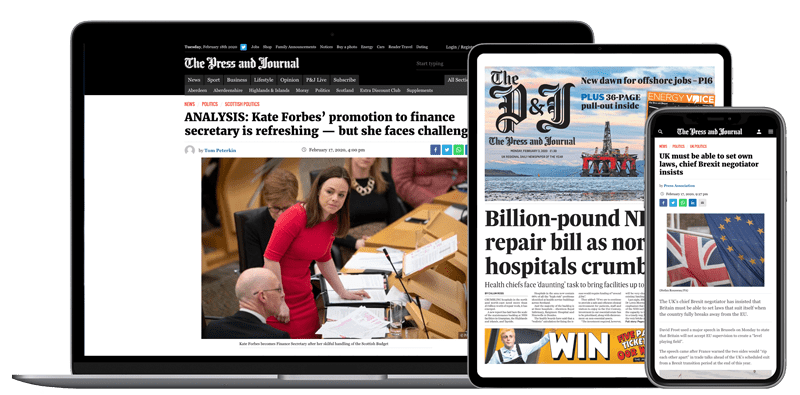 Help support quality local journalism … become a digital subscriber to The Press and Journal
For as little as £5.99 a month you can access all of our content, including Premium articles.
Subscribe