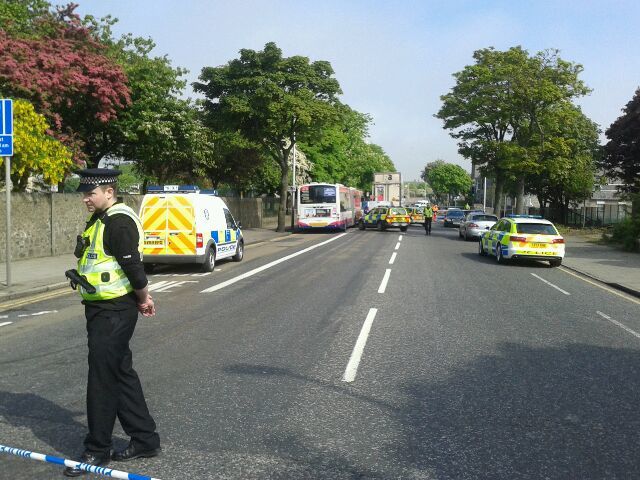 A woman has died after being hit by a lorry on King Street in Aberdeen.
The accident happened in front of the Aberdeen University playing fields, just yards away from the new Aquatics centre.
A section of King Street has been closed from the Tesco petrol station to St Machar Drive, and officers are currently diverting traffic to alternative routes.
At the scene, numerous officers and collision investigators continue to piece together what happened.
Vehicles that were in the area at the time – including a First Bus – have been stopped on the road while the investigation takes place.
The lorry involved in the accident – owned by food distribution company Reed Boardall – which had been travelling northbound, remains at the scene with blue tarpaulin erected around the vehicle.
Detective inspector Ian Kirkwood confirmed there had been a fatality.
"There has been a collision involving a pedestrian and a truck," he said.
"The pedestrian has sadly been killed.
"We have closed the road. We will be here for several hours."
One man – who did not want to be named – passed by the accident just moments after it happened.
"At first I thought it was just a bump between the lorry and the bus. But when I heard people crying and screaming, I knew it was something more," he said.
"The woman was trapped under the lorry. I think she had been crossing at the lights when she was hit.
"The lorry driver was just standing with his hands over his head. He looked completely stunned.
"People were being evacuated from the bus behind it. There was so much confusion."
Another passer-by had been leaving a nearby doctors surgery when he heard breaks screeching.
"There was nothing the lorry driver could do. It was too late," he said
"It was awful to see the confusion and how upset people were."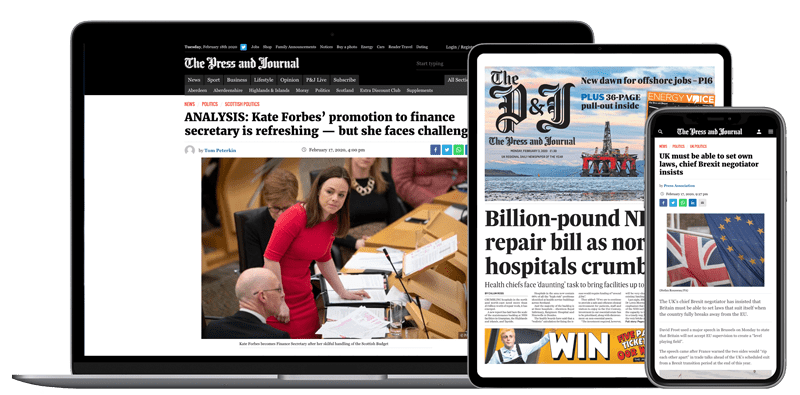 Help support quality local journalism … become a digital subscriber to The Press and Journal
For as little as £5.99 a month you can access all of our content, including Premium articles.
Subscribe