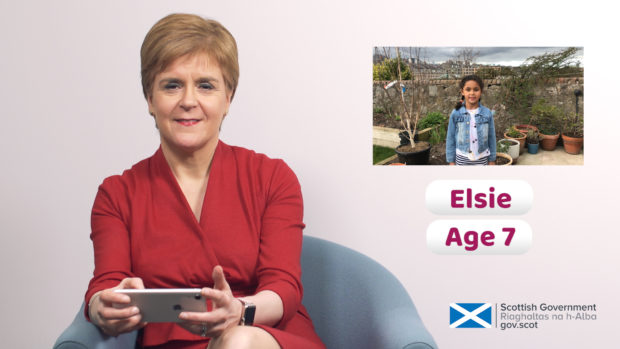 An Aberdeen youngster was among children picked to ask the First Minister questions about coronavirus.
Elsie Woodward-Nutt from Aberdeen was one of twelve from across the country to put her question about Covid-19 directly to Nicola Sturgeon as she took part in a special Q&A designed specifically for kids.
With many children in Scotland feeling overwhelmed by the pandemic, Elsie asked when the play parks would be open again.
Speaking after the Q&A, the seven-year-old said: "She said they will be open as soon as they can. I was very excited to get picked.
"I haven't told my friends yet because I haven't been able to contact them.
"I'm missing my friends, but like being at home more. I am missing school and doing work."
Father, Ian Woodward-Nutt, added: "Mum and dad were very pleased for Elsie's moment of fame.
"A friend of ours had seen the Parent Club was inviting kids to submit questions and Elsie has always been very inquisitive about coronavirus, so we submitted one."
Parent Club is an online information and support hub for parents in Scotland and they invited children to submit questions via video link.
Some of the other children asked when they would be able to see their friends again, when schools would reopen and why they can't see their grandparents.
Nicola Sturgeon said it was a "very important" session for her as she did her best to give them all the answers they needed in "simple terms".
Since measures to limit the spread of coronavirus were introduced, children across the country are having to accept a different way of life, without much time to understand why.
The First Minister added: "I know that some will be thinking it's scary and I understand that.
"We want to help them at this difficult time by reassuring them that it's okay to be feeling this way and to answer some of the key questions they have.
"We want children and their parents to feel as reassured as possible regarding the current situation.
"We know they need up to date information, clear guidance and continuous reassurance as they navigate this change to their lives.
"Parent Club offers helpful guidance and support at this challenging time.
"We're encouraging parents to use it as a trusted source of information and to connect with other parents while staying at home to protect themselves and their families from the virus."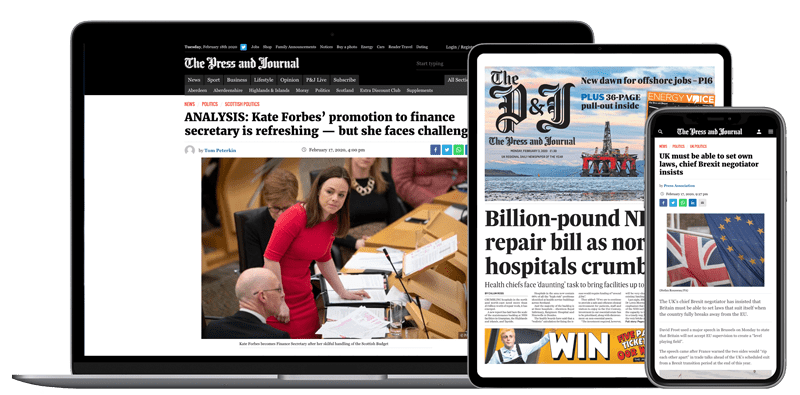 Help support quality local journalism … become a digital subscriber to The Press and Journal
For as little as £5.99 a month you can access all of our content, including Premium articles.
Subscribe