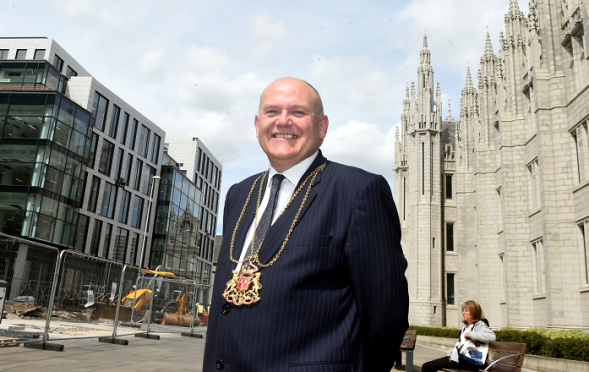 A mystery donor has pledged thousands to a fundraising campaign to help Aberdonians impacted by coronavirus.
The Lord Provost's Charitable Trust has received nearly £100,000 in donations to help the city's response and recovery from the pandemic.
It is understood an anonymous individual added £10,000 to the pot, with another significant donation from The Seven Incorporated Trades Of Aberdeen to support the "acute need" of those in the city.
Lord Provost Barney Crockett – who oversees the trust, independent of the city council – said the pot totalled somewhere in the "high tens of thousands of pounds".
And he revealed hopes other businesses, organisations or private individuals will donate what they can to help those worst-affected by Covid-19.
Registered charities will be able to approach the trust for assistance.
With funding already secured, vital help could be provided almost immediately.
Mr Crockett last night said he could not reveal the identity of the individual donor but said they had a record of supporting the Granite City.
He said: "We have some absolutely great folk in the city and this particular benefactor is one of them.
"They have done a huge deal for different causes in the city.
"I am also particularly grateful to The Seven Incorporated Trades Of Aberdeen for their generous support.
"In these difficult times it is important that society looks after those most in need and I therefore call on businesses, associations or private individuals to support this appeal and donate to The Lord Provost's Charitable Trust."
Mervyn Donald, deacon convener of the centuries-old trade organisation, said: "The Seven Incorporated Trades Of Aberdeen is very much a community-based organisation and we are keen to help those in most acute need in our city.
"As such, we would wish to support the lord provost in this important appeal to fellow citizens."
Mr Crockett – who suffered as a young boy during the nationwide Asian Flu epidemic in the 1950s and then at primary school when the city went into lockdown during a typhoid outbreak in 1964 – said he was used to seeing the people of Aberdeen support others through tough times.
"It just makes you so proud to be an Aberdonian when you see people taking this sort of initiative – this didn't come from me to start with," he added.
"It's fantastic to see people rally round in this way.
"When we have a crisis Aberdeen comes together, which is part of what makes this such a great city."
Councillors will also be asked to consider if the local authority should contribute to the fund at an urgent meeting later this month.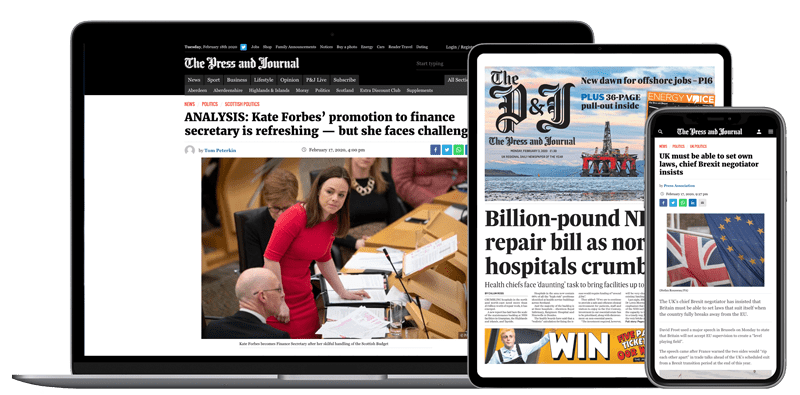 Help support quality local journalism … become a digital subscriber to The Press and Journal
For as little as £5.99 a month you can access all of our content, including Premium articles.
Subscribe