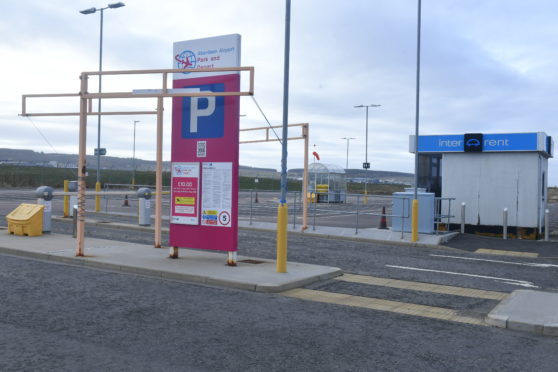 A drive-through coronavirus testing centre is to open in Aberdeen within days as local efforts to stem the spread of the disease approach "full tilt".
NHS Grampian says its testing capabilities are on track to double by the end of next week, and will be bolstered by the opening of  a new UK Government facility at Aberdeen Airport.
The centre will be based at airport's park and depart on Wellheads Road and will not be open to the public, as it is designed to support frontline health workers who are self-isolating with coronavirus symptoms.
It will allow them to pre-book an appointment, travel to the site in their car and have swabs taken to see if they have the disease without needing to leave the vehicle.
Staff will then send the samples to a laboratory in Glasgow for testing. The drive-through system means people can avoid having to take public transport or walking, reducing the risk of spreading the illness to others.
Meanwhile, as many as 700 health workers and hospital visitors are being tested for Covid-19 every day at sites in Aberdeen, Elgin and Huntly, with samples assessed in local labs.
Health bosses are now hoping the airport testing site will help double that to 1,400 frontline staff – paving the way for other key workers, such as emergency services and prison staff, to be tested.
Adam Coldwells, NHS Grampian depute chief executive, said: "We've got in place a staff testing programme which enables us to get staff back to work really quickly, which is critical at the moment.
"That also allows us to test their families and people that live in their household.
"Really excitingly, we're getting up to be able to test 700 people every single day, and we're expecting that to double over a very short period of time.
"It's important we're part of the much wider community and so our colleagues in other critical services are going to be able to be tested from next week, including those in the police, local authorities and other key players."
Dr Coldwells added: "I hope this gives people some confidence we have got a testing programme in place that's absolutely starting to run at full tilt. "It will really make a difference to how we can support people and how we understand the progression of the disease in our area."
A drive-through testing centre was introduced at the Highlands' biggest hospital last month.
Large tents were installed at Raigmore Hospital in Inverness so members of the public can quickly check if they have been infected. 
A spokesman for NHS Highland said: "As per the guidance from the Scottish Government for testing people with possible COVID-19, there are different models being used across the health boards to support patient testing and 'drive through' testing is one of the models we are progressing.
"NHS Highland has installed a 'drive through' testing facility at Raigmore Hospital where patients with mild symptoms can drive themselves to a contained area of the hospital for testing.
"If patients are unable to use the 'drive through' facility they will be tested at another designated testing facility at Raigmore Hospital."
Reach out
People who have been told to "shield" themselves from coronavirus by self-isolating are being urged to reach out for support.
A range of systems are in place to give people additional advice and provide services, including shopping drop-offs.
Individuals have been written to by NHS Grampian if they fit into one of seven categories placing them at high risk of coronavirus, including if they have had a certain type of cancer or respiratory condition.
As part of this, they are being advised to stay at home, and avoid as much face-to-face contact as possible, for a period of 12 weeks to limit their chances of falling ill.
Dr Adam Coldwells said: "We need people to withdraw for that 12 week period, regardless of what happens in the wider community and the lockdown reviews that are coming up.
"We're asking you to stay protected and on your own, or with your family, for that period."
A new phone line has been set up to provide help for those that need it, and is open from 8am-8pm, seven days a week, by calling 0808 196 3384.
Information can also be found at gcah.org.uk.
Dr Coldwells added: "We're really conscious that 12 weeks is an awfully long time to be on your own.
"We're trying to wrap as much support as we can around you."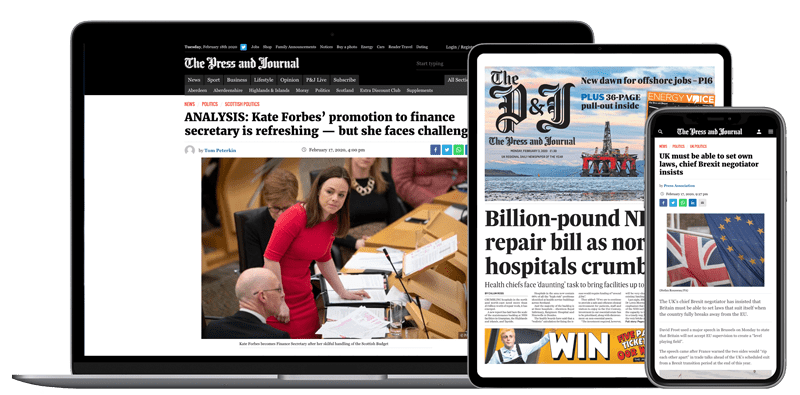 Help support quality local journalism … become a digital subscriber to The Press and Journal
For as little as £5.99 a month you can access all of our content, including Premium articles.
Subscribe