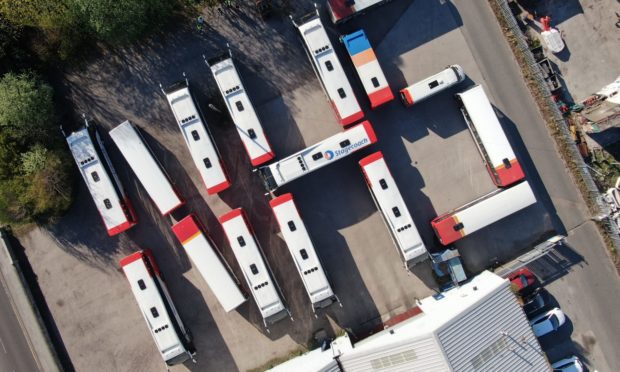 They are a familiar sight across the north and north-east – the flashes of white, blue, orange and red trundling towards our towns and villages.
And although many of their passengers are staying at home, Stagecoach's fleet of drivers remain dedicated to getting key workers from A to B safely.
From the bus drivers to the mechanics and those managing the timetables or steering the buses out of the stations, services are operating daily.
And in some cases, new services have been put on – with a shuttle bus now running residents of Countesswells in Aberdeen to the local shops and a dial-a-bus being put on for NHS staff in Inverness.
Meanwhile in Lossiemouth, Stagecoach has teamed up with The Lossie 2-3 Group to ensure needy families have access to the supermarket where they can use food vouchers.
Stagecoach's chief executive Martin Griffiths said: "I'm extremely proud of all the great work that our own teams are doing to keep the country moving, including getting our vital healthcare workers to hospitals.
"Our own heroes behind the wheel and their colleagues in support roles are really putting their country and their local communities first.
"We know from the feedback we've received from many customers across the country how much their selfless efforts are appreciated and we are doing everything we can to keep our people and our customers safe.
"We are also trying to play our part through special initiatives in partnership with local authorities and the NHS to support key workers, the supply chain, distribution networks and other vital services."
One such vital service is the initiative being run in partnership with The Lossie 2-3 Group, who also working with Moray Food Plus, to provide critical support to families in need.
Stagecoach is providing free day tickets for families of children who would receive free school meals usually, allowing them to go to the supermarket to use the vouchers provided as an alternative.
It comes after it emerged that for some families, the additional cost of bus travel to get to the supermarkets where these vouchers can be redeemed was preventing them from making the trip.
The free tickets will be distributed by the charity.
Lossie 2-3 Group's Louise McBride said that she was "delighted" that Stagecoach are helping families that are affected by the pandemic.
She added: "We were delighted with the response and we've already started to distribute the free travel to those who need the support along with their supermarket voucher."
Peter Knights, managing director for Stagecoach Bluebird, added: "We have been delighted to support the work of The Lossie 2-3 Group with free bus travel for families in Lossiemouth.
"We hope that this donation will go some way to ease the worries these families may have had in keeping stocked up on essentials."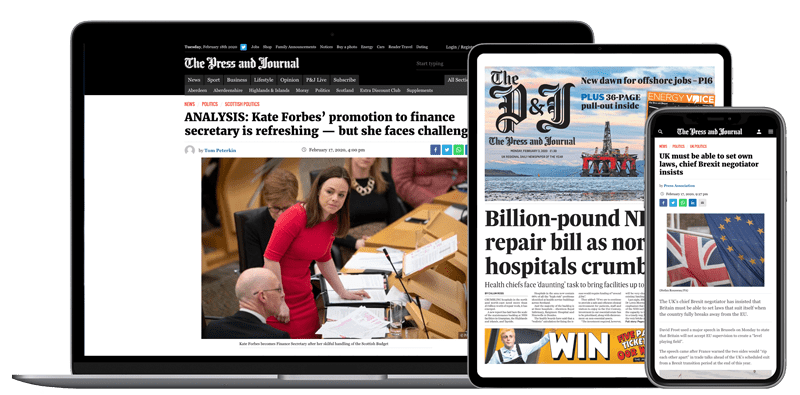 Help support quality local journalism … become a digital subscriber to The Press and Journal
For as little as £5.99 a month you can access all of our content, including Premium articles.
Subscribe