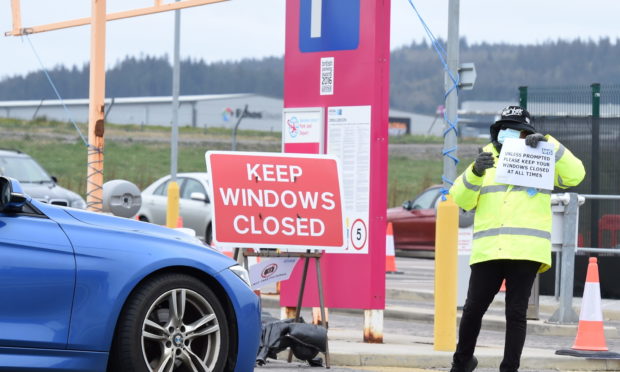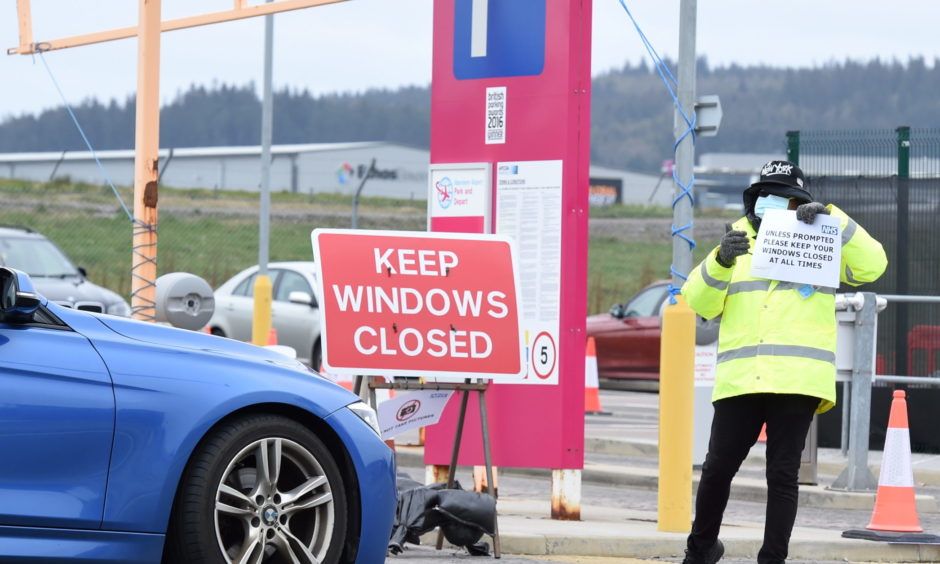 Frontline health workers across the north-east have been given increased access to coronavirus testing with the opening of a new drive-through centre.
The first patients were welcomed to the temporary facility, set up in one of the car parks at Aberdeen Airport, yesterday.
The centre has been commissioned by the UK Government and allows self-isolating healthcare workers to book an appointment and be given a swab test for Covid-19 without leaving their vehicle.
It is currently open to NHS frontline staff who are self-isolating with possible symptoms, or anyone symptomatic in their household, and is one of 15 being created across the country.
Up to five people can be tested at any one time, with five separate drive-through bays in place.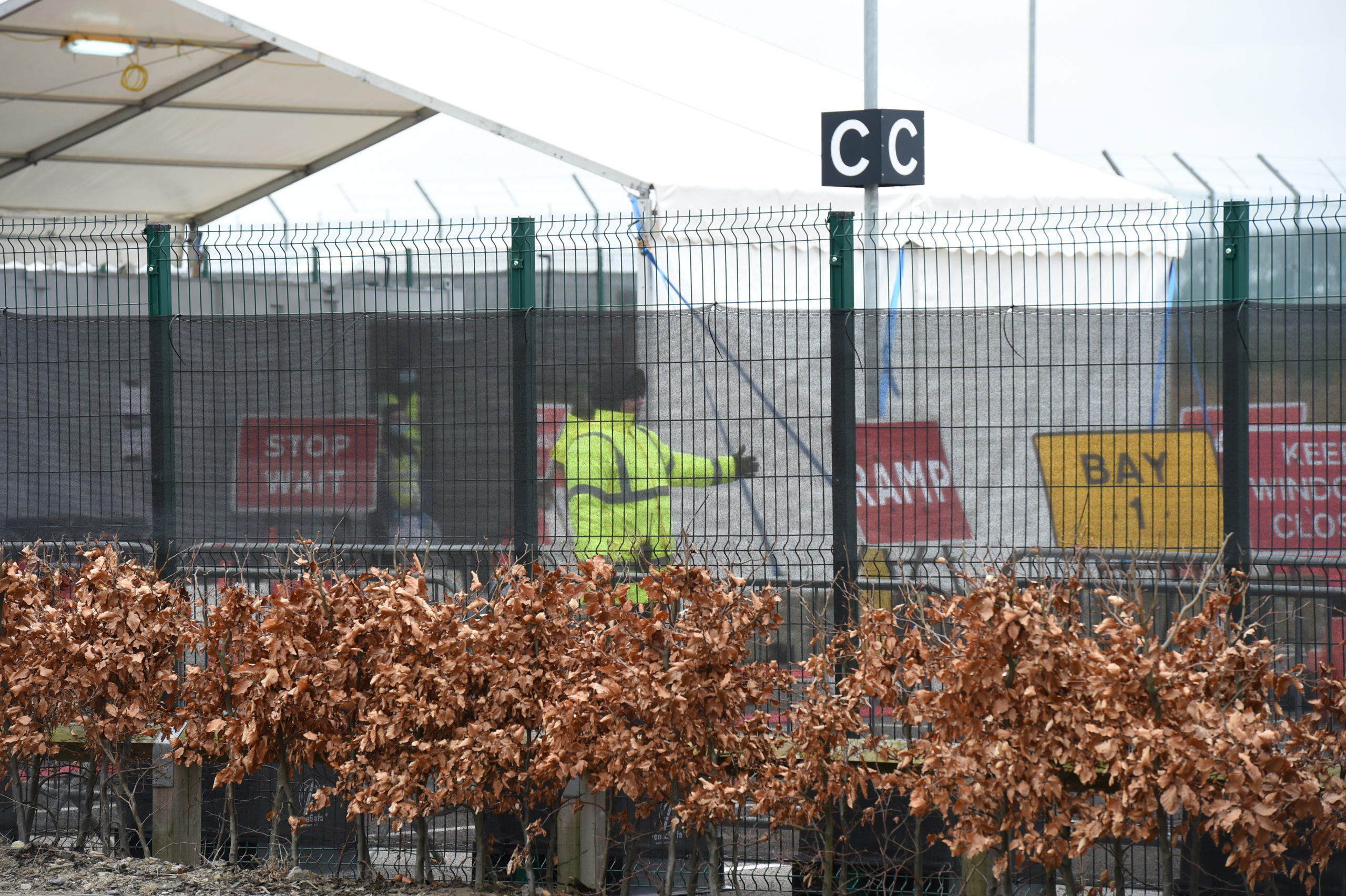 Any swabs taken are sent to a lab in Glasgow for assessment, with the results received in a matter of days.
It means those who test positive can be helped to recover, while those who have a negative result can return to work as soon as possible.
Christopher Littlejohn, deputy director of public health for NHS Grampian, said: "This is an extremely welcome development as it effectively doubles our capacity for keyworker testing in Grampian.
"Essential services have all been affected by staff having to isolate due to the coronavirus, and testing allows staff to return to work earlier than would otherwise be the case.
"The speed with which the facility has been developed is to be commended." ​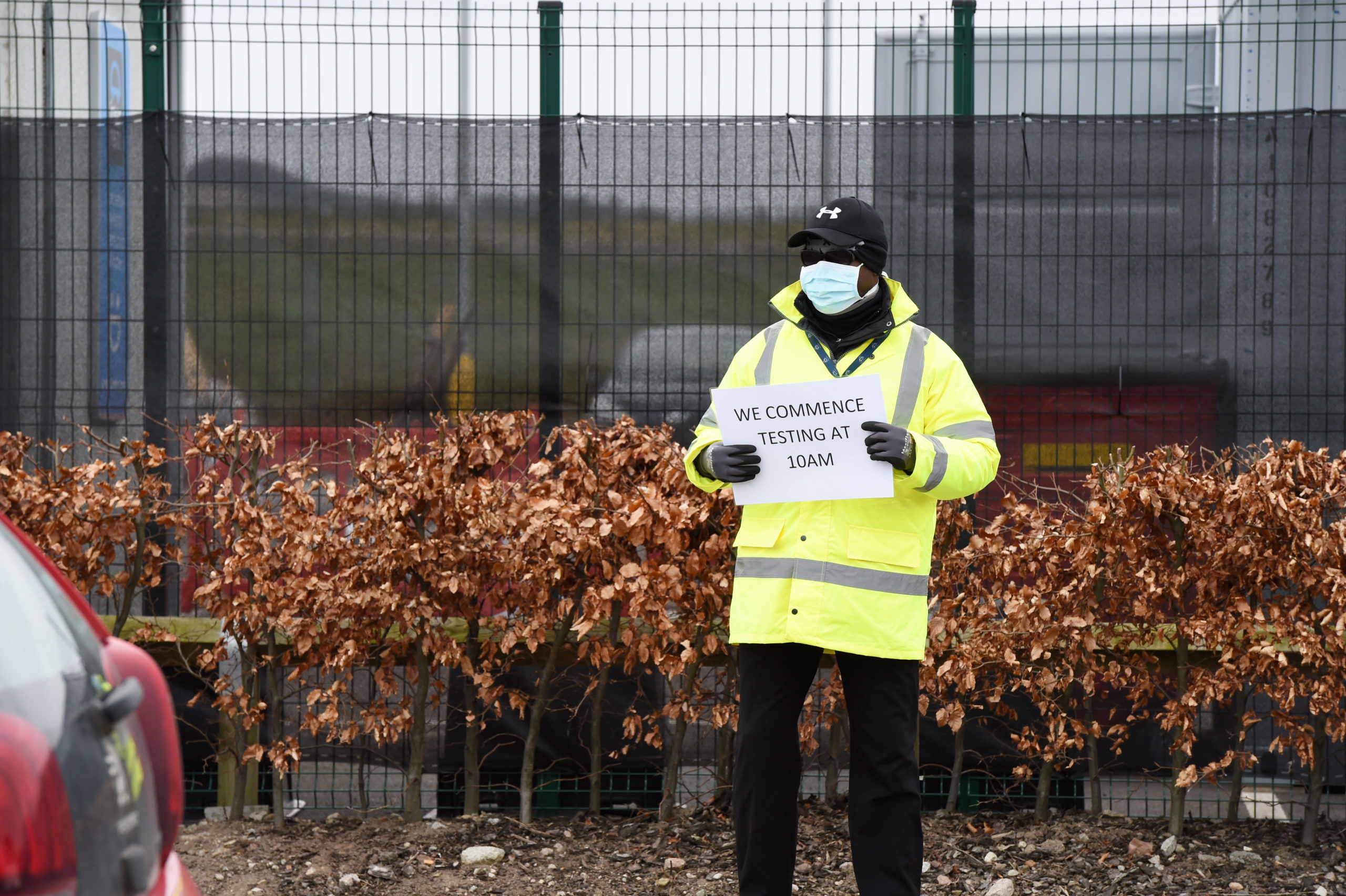 Health Minister Lord Bethell said: "The government is rapidly scaling-up the national effort to boost testing capacity for coronavirus to protect the vulnerable, support our NHS, and ultimately save lives.
"This new service will help end the uncertainty of whether NHS and social care staff need to stay at home, meaning those who test negative will be able to return to work.
Steve Szalay, Aberdeen International Airport managing director, said: "We are in regular contact with both the UK and Scottish governments as Aberdeen Airport continues to both support lifeline passenger flights and essential oil and gas services.
"We have also stressed that we were ready to offer support and make our facilities available."