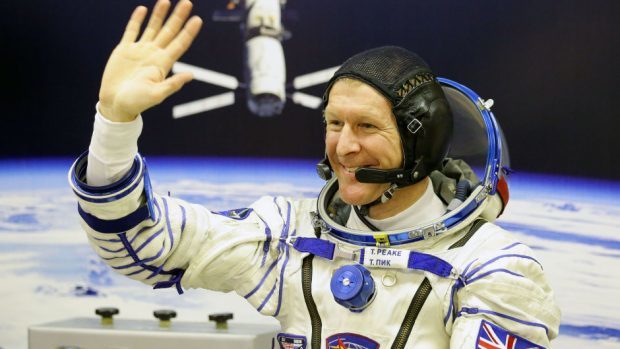 Children across the country have been given the opportunity to go to infinity and beyond by taking part in online astronaut training.
How to cope in space without loo roll is just one of the things budding explorers can find out by using a new website.
British astronaut Tim Peake has released a film to launch free home-learning activities and materials from Stem Learning – a scheme designed to spark an interest in science, technology, engineering and maths among youngsters.
Available resources will include fun astronomical exercises such as Mission X, which encourages students to train like an astronaut.
There will also be a challenge to design a moon camp, with space providing an engaging and exciting way for children to learn new things.
Mr Peake said: "I was fortunate enough to become an astronaut, but even if I hadn't there are so many interesting and exciting careers in space and aviation that are all made possible by Stem subjects.
"The most important thing, regardless of what field you'd like to work in, is to follow what you're passionate about; work hard at it, be determined and, while there will be ups-and-downs along the way, you will always see it through."
Other hands-on activities include how to bounce an egg using nothing but vinegar, using jelly to learn about how things dissolve and identifying solids and liquids, building helicopter spinners, and learning about the spectrum of light while making rainbows to thank the NHS.
Stem Learning will be releasing regular content with high profile speakers and has selected more than 300 activities from its bank of 14,000 free resources to support parents with home learning.
Mr Peake spent six months on the International Space Station (ISS) in 2016, and described the experience as "the best ride I've been on ever".
He was the first British astronaut to be sent to the ISS by the European Space Agency (Esa).
The father-of-two took part in more than 250 experiments, performed a space walk and ran the London Marathon on a treadmill.
His success in putting Britain on the space-faring map earned him a unique place in the Queen's Birthday Honours list.
Becoming the first person to be honoured while in space, he was made a Companion of the Order of St Michael and St George for "extraordinary service beyond our planet".
Suitable for ages from 4-19, the resources designed to encourage children to follow in his footsteps are available at www.stem.org.uk/home-learning.