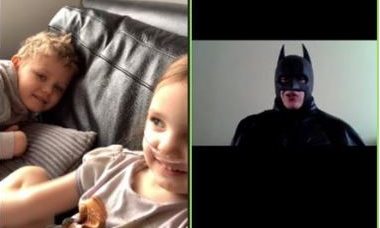 North-east toddler Alannah Sangster had been growing restless during lockdown, and was increasingly prone to removing the oxygen mask she needs to help her breathe.
But all it took to convince the three-year-old, who suffers from interstitial lung disease, to keep it on was one phone call – from Batman.
Alannah, from Boddam outside Peterhead, is one of many children who have had their days brightened by such video calls from costumed superheroes, and fairytale princesses in recent weeks.
Ellon-based children's entertainment company Love Rara usually sends its performers to Royal Aberdeen Children's Hospital to spread cheer but has now changed its approach.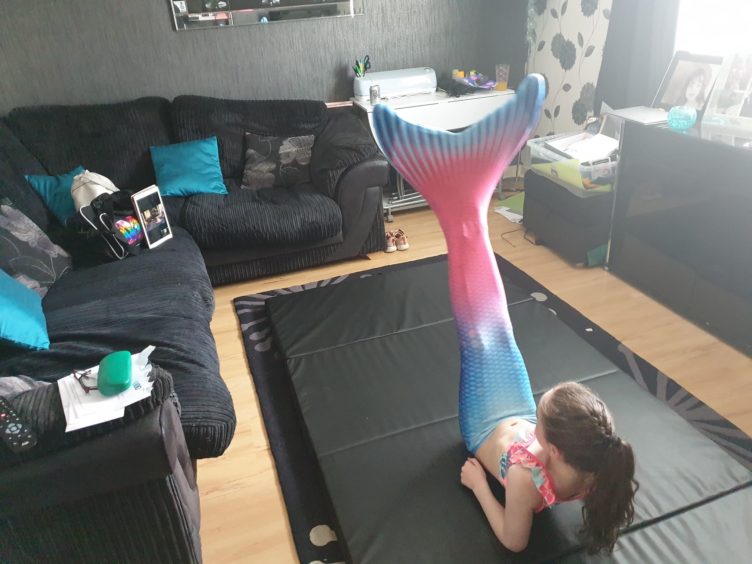 Alannah's mum, Lauren Norris, said the toddler and her six-year-old brother, Kieran, were taken by surprise when the Caped Crusader contacted them from afar.
She said: "They both were so shocked, as I didn't tell them he was going to be phoning.
"Alannah has been struggling to keep her oxygen on recently, and the phone call from Batman helped.
"Batman told her she needed to keep her oxygen on so she can be big and strong like him, and have superpowers that will make her breathe better.
"Her big brother agreed and, ever since, she's kept her oxygen on."
Love Rara owner, Zara Grant, explained how she usually works directly with north-east hospitals to arrange personal visits but has now set up a "virtual community".
She said: "It was about trying to keep that magic alive within the homes when it was still safe to do so.
"The one-to-one calls lift their mood, and give them something to look forward to."
Moray-based children's cancer charity, Logan's Fund, has been referring families to the service and making donations on their behalf.
Chairman Cameron Mackintosh said readjusting had been difficult and, for some children who had been through treatment, lockdown was bringing back bad memories.
When the charity had to cancel all of its initiatives because of the pandemic, they started offering parents Love Rara calls in the hope of lifting their spirits.
He said: "The service has been putting a smile on peoples faces. We've had great feedback.
"We'll carry on doing it and we've seen a great uptake in the calls. It has made their day and is keeping kids occupied."
Miss Norris added: "Love Rara go above and beyond all the time to connect and reach out to their community.
"During these difficult times, they are still making magical memorable moments for the children."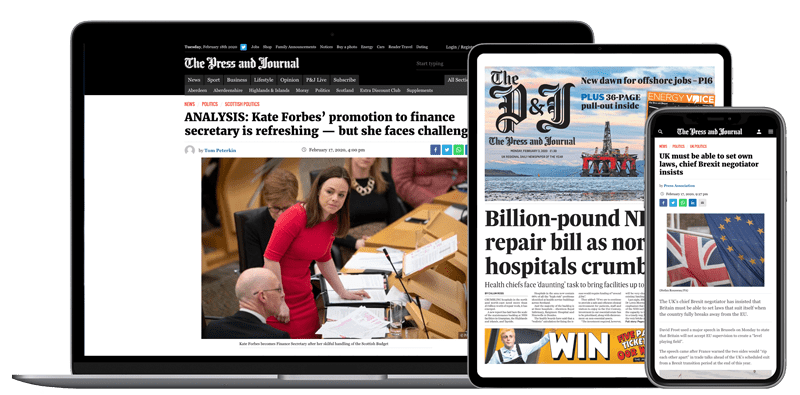 Help support quality local journalism … become a digital subscriber to The Press and Journal
For as little as £5.99 a month you can access all of our content, including Premium articles.
Subscribe