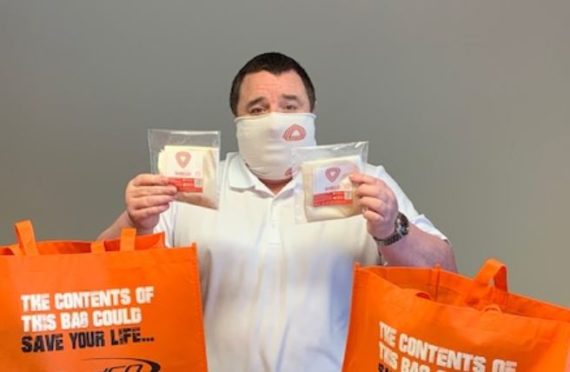 A protective snood which can trap and kill viruses has been made available by an Aberdeen supplier.
Mo and Co, which supplies personal protective equipment to the offshore oil and gas industry, has invested in the Virustatic Shield technology to help keep workers safe.
The product has an anti-viral coating which acts as a barrier to virus droplets in the air, which can be up to 15 times smaller than a human hair, and has a special coating which traps and kill them.
The snoods took a decade of research, development and testing before they could be brought to market.
Mark Young, Mo and Co operations manager, said: "The main purpose of the device is for all personnel to feel protected and safe while continuing to go about their everyday tasks.
"We feel that this is a great solution in addition to maintaining social distancing of two metres, where possible, and strict hand washing."