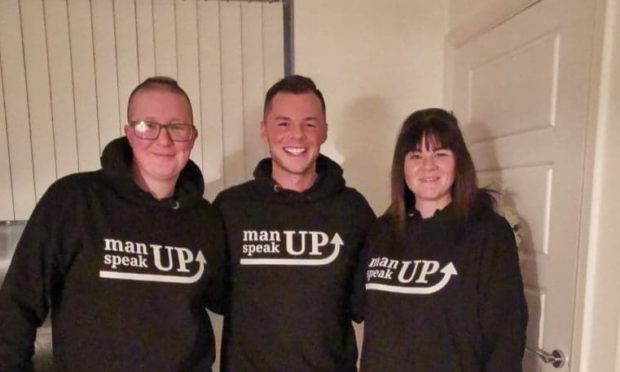 As health workers battle on the frontline against Covid-19, others are preparing to fight another looming crisis.
Lockdown is continuing with no definite end in sight, and mental health groups are preparing for increasing demand as people reach breaking point.
Mike Scotland, founder of Aberdeen support group manUP speakUP, is expecting to see a drastic rise in people struggling with their mental health as a direct result of the lockdown measures.
He believes the country is currently in the "honeymoon period" but the longer the restrictions go on, the more of a burden people will feel.
"I'm predicting a big influx of challenges. It's going to hit people very hard and we need to be prepared for that," he said.
"We've managed to get two counsellors from Mental Health Aberdeen on standby for when it does happen."
The 28-year-old is helping his members by giving them tasks to keep their brains active and trying to make them laugh for at least a couple of minutes per day.
With the situation remaining uncertain, many are anxious and concerned for friends and family.
The charity fears that limited social contact and unusual living conditions for some are all contributing to deteriorating mental health.
Working with a lot of men who go offshore, Mr Scotland worries that challenges facing them were being overlooked.
"There has been an emphasis on getting them out to the rig, but no one is asking  how they're feeling about leaving home," he said.
"People are more concerned about their families at home and that is one of the biggest challenges overlooked.
"Some people do three weeks on and three weeks off, there are people who have had a six or seven week rotation and they've not felt what it is like to be at home.
"Many won't know what it's like being at home with kids in the house during the day."
To keep busy, people have been taking part in various online trends but as these grow out of fashion some of them will be bored and back to square one, Mr Scotland believes.
He said: "People are doing PE with Joe Wicks  every morning but not as many people will be doing that in the next couple of weeks because it'll get boring. The same thing with happen the Tik Tok phase, that'll get boring.
"People will be running out of all these things to do, the kids will be getting bored and the parents will be getting frustrated. Jobs will be lost."
Using preventative measures, the group encourages its members to try and speak to each other about how they're feeling as well as utilising the resources available to them.
As many companies focus on physical health and wellbeing, manUp speakUP wants businesses to begin prioritising mental health.
As well as using various coping mechanisms, Mr Scotland is encouraging people to limit the time they spend on social media and approach conversations with others in an upbeat manner.
He said: "When you're speaking to people it has to be positive.
"We should be encouraging people to stay indoors so we can beat this, not saying stay indoors or you'll die."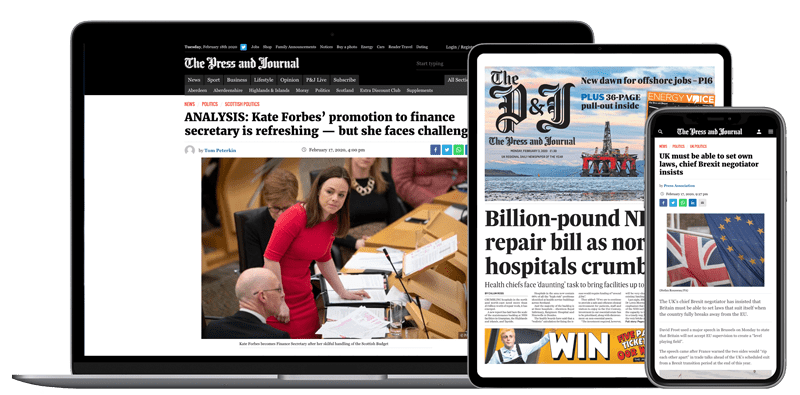 Help support quality local journalism … become a digital subscriber to The Press and Journal
For as little as £5.99 a month you can access all of our content, including Premium articles.
Subscribe