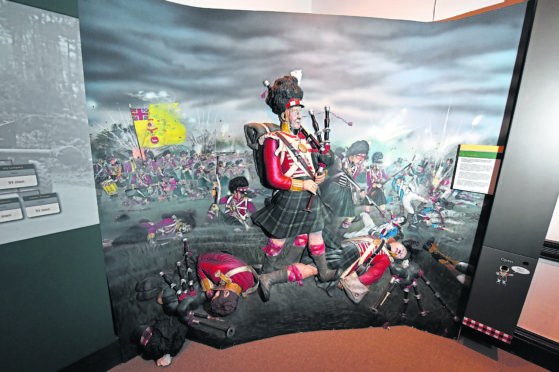 A north-east museum guide has written his first book which he hopes will educate readers about life during wartime.
Four years ago James Reid was made redundant from his post at an Aberdeen oil firm and, shortly after, found himself facing a prostate cancer diagnosis.
But with his free time in the months following, he decided to pursue a decade-long dream and begin research for his first novel.
In turn, this led him to the Gordon Highlanders Museum in Aberdeen, where he has volunteered as a guide for other visitors ever since.
Surprised by the sheer amount of information he found there, he instead chose to pen a series of short stories.
His collection of 15 tales, A Scottish Soldier, has now been published as an e-book, with paperback copies to follow soon.
Each short story focuses on one character and their journey through a different major conflict, taking place between 1900 and 2000.
Mr Reid said: "I had the idea about 10 years ago as I am quite interested in history.
"During recovery from prostate cancer I had a bit of time on my hands, so I went to the Gordon Highlanders Museum to do some research.
"The first story starts in 1900, and looks at why the main character joined them.
"It shows what army life, and life after the conflict, was like."
The short stories look at the reasons each soldier had for becoming involved in the military and document the cultural changes seen throughout Scotland over the decades.
Mr Reid has said it could be described as "anti-war".
He added: "I did almost finish the book last year but I never got around to doing anything.
"I decided to get some publishers to look at it and I think about five said they'd be interested.
"They all wanted an author's contribution, though, and because I am semi-retired I couldn't justify spending that.
"When this lockdown happened, I decided to finish checking it all over and publish it myself."
The author is currently writing a number of spin-offs, based on characters from A Scottish Soldier.
He added: "I did get good feedback from the publishers, so I really hope there will be interest from other readers too."
Prince Charles pays tribute to Gordon Highlanders Museum 
The work of staff and volunteers like Mr Reid at the Gordon Highlanders Museum has been praised by the Duke of Rothesay.
Prince Charles, a patron of the visitor attraction, has written to express his "sympathy" for the disruption it is facing amid the coronavirus pandemic.
He also expressed his "pride" over their work, which is continuing under "appalling pressures".
The museum and the adjoining Duchess Jean Tea Room have been closed since March 18 to protect people from any non-essential contact.
Its regimental research service is still in operation, with its staff working remotely to help people learn more about "the finest regiment in the world".
In his letter, the duke said: "As we all face an unprecedented period of difficulty, disruption and intense anxiety caused by the current coronavirus crisis, I particularly wanted to write and say how much I am thinking of everyone involved with the Gordon Highlanders Museum as you struggle to deal with the huge challenges that have arisen in your lives.
"Above all, I am certain you will be doing your utmost to maintain the essential element of all you do so brilliantly, and of which I am so immensely proud as your patron."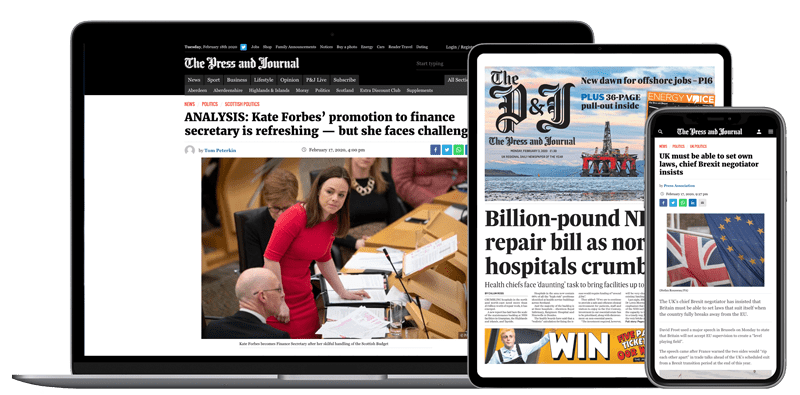 Help support quality local journalism … become a digital subscriber to The Press and Journal
For as little as £5.99 a month you can access all of our content, including Premium articles.
Subscribe