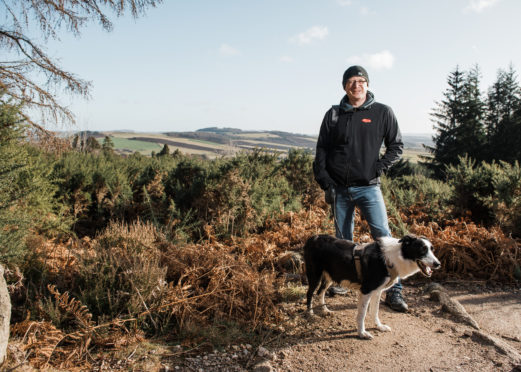 Two stroke survivors are aiming to reach new heights by climbing Scotland's Munros in an effort to encourage others to keep fighting.
Chris Robinson from Aberdeen suffered a serious stroke in November 2018, leaving him unable to walk.
Physically unable to complete a length of his hospital room, doctors told the 40-year-old he had a long road to recovery.
Speaking of his recovery, he said: "Going from walking one day to not being able to the next was a massive change for me but to be honest I never stopped to focus too much on what I couldn't do.
"With walking being the one thing that was most affected by my stroke, I wanted to create a challenge that encompassed walking.
"I have spent the past year learning to walk again and although I can walk now, I am still only at 80%. I have to think about every footstep before I take it."
61-year-old Douglas Sewell from Inverness suffered a similar fate in 2010 after a severe stroke left him unable to walk, talk or eat.
Due to sheer fatigue, he was left crawling on his hands and knees to get to bed.
Through sheer determination and completing several walking challenges – hosted by Chest Heart & Stroke Scotland – the pair worked to regain their strength and get back on their feet.
Now they are pledging to join hundreds of stroke survivors on Friday, May 1, to conquer all of Scotland's 282 Munros as part of the charity's virtual Munro challenge.
To make the experience more authentic, Mr Sewell is planning to camp in his garden for seven days before embarking on the challenge with his family.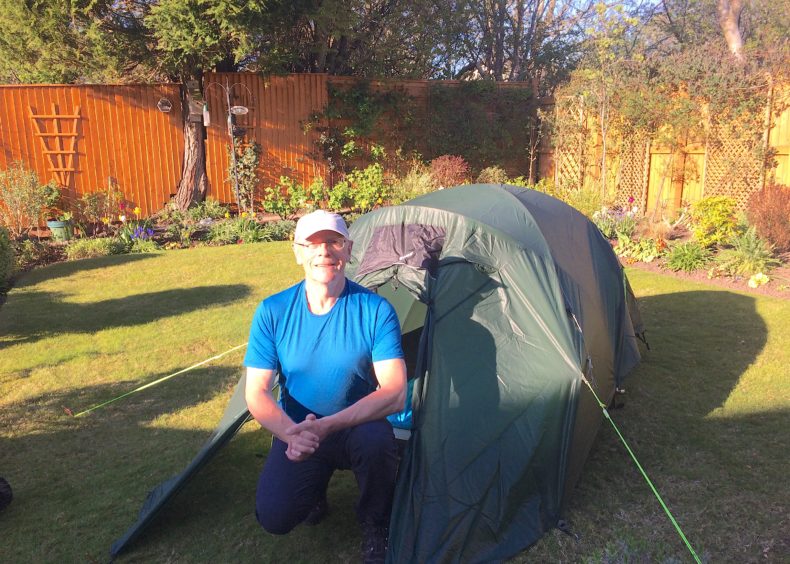 He said: "This challenge will help me continue to progress my recovery and stay healthy and fit to avoid another stroke.
"I walked up many Munro's prior to my stroke and the Munro Challenge is a great way to re-connect with them, albeit virtually.  It's a great idea.
"I want to encourage others to stay active as well. Ten members of my family have already signed-up for the Munro Challenge. It's a great way to stay connected during this time."
Mr Robertson had planned to conquer 10 peaks this year in aid of the charity and says he refuses to let the lockdown stand in his way.
He added: "I didn't want to let lockdown put my recovery journey on hold so when I found out Chest Heart & Stroke Scotland were doing the Munro Challenge I knew it was something I wanted to do.
"I have worked really hard to get to where I am today and it's great to be part of this Scotland-wide team taking on this walking challenge."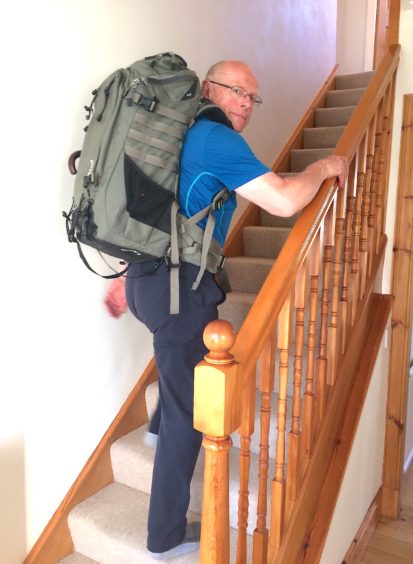 Chief executive of Chest Heart & Stroke Scotland, Jane-Claire Judson, said: "Douglas and Chris are the perfect example of no life half-lived.
"They didn't let a stroke stop them from rebuilding their lives and now they're not letting the coronavirus outbreak stop their recovery and fundraising efforts.
"It is so inspiring to see all the amazing ways that people are fundraising from their homes."