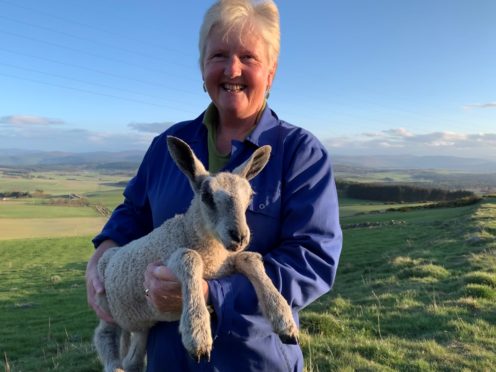 Residents of a Deeside care home might not be able to see loved ones right now, but three very special visitors have helped brighten up their day.
As lockdown continues, residents at Inchmarlo Retirement Village and Nursing Home have been unable to have visitors – prompting one staff member to think of another way to make them smile.
Nurse Alison Ross is also a farmer in Tarland, and after the arrival of 50 lambs she decided to take three in to surprise residents last week.
📣Shout out to my mum, who is both a nurse and farmer, and has combined the two to bring a little bit of happiness to the residents at the care home where she works. Not all superhero's wear capes!🦸🏼‍♀️👩🏼‍🌾👩🏼‍⚕️#COVID19 #keyworkers #nurses #farmers #carehomes pic.twitter.com/pmxmeB0CGZ

— Dr Jenna Ross (@DrJennaRoss) April 24, 2020
Wearing special nappies to avoid any accidents, the trio were a huge hit with residents.
Mrs Ross said: "It really lifted their spirits and you could tell from the beaming smiles that they were happy. I've brought in lambs before – but these ones were much smaller and a better size.
"A lot of residents have dementia and you could see their faces light up – it does spur their memory, especially for the ones from farming backgrounds.
"Stroking the lambs can be really calming for them, we've seen that before with other animals brought in."
The care home has welcomed not only lambs over the years, but also ponies and falcons.
Animal therapy helps to bring together residents, and also has been proven to stimulate the brains of people with dementia or Alzheimer's.
Mrs Ross, 63, said the care home team has also been making use of the good weather – with staff and residents planting bulbs and herbs in the garden.
She added: "We've been in lockdown for five weeks, so there's been no visits, and I thought this would be something to keep people entertained.
"It's a funny old world, and we need to do what we can do keep positive."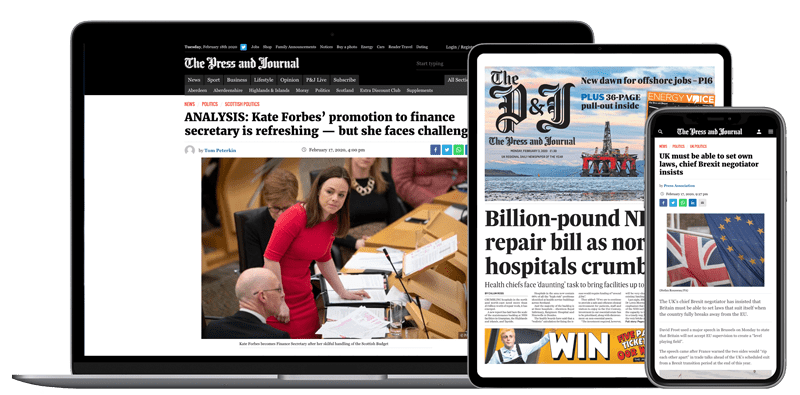 Help support quality local journalism … become a digital subscriber to The Press and Journal
For as little as £5.99 a month you can access all of our content, including Premium articles.
Subscribe