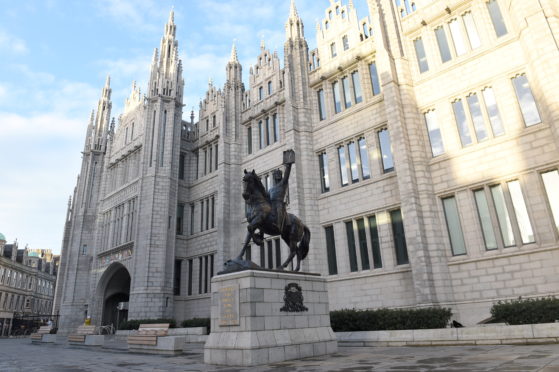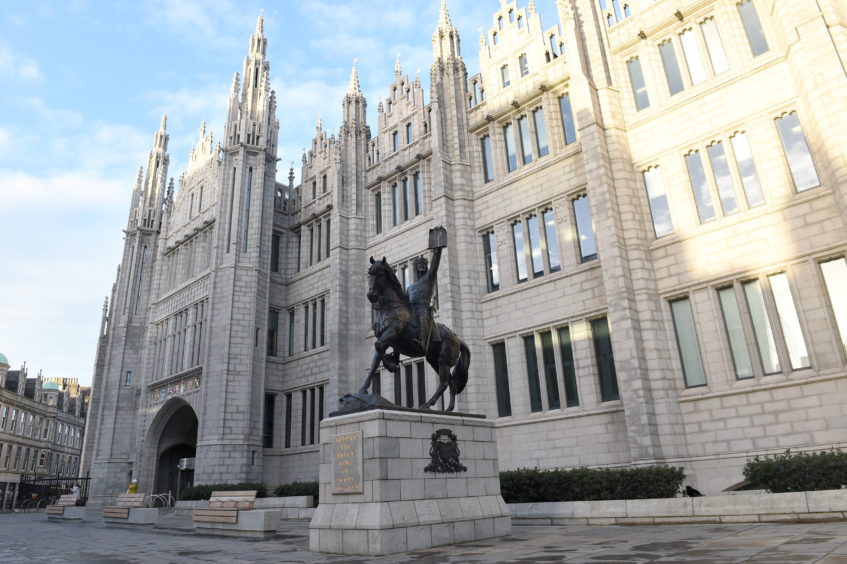 The coronavirus pandemic could leave a £113 million gap in Aberdeen Council's budgets, top financial officials have warned.
The figure, described as "catastrophic" by councillors last night, is the very worst case scenario predicted if the outbreak continues through until the end of March 2021.
Finance director Steve Whyte and chief finance officer Jonathan Belford will brief members at an urgent business meeting a week today.
According to their report, even if the lockdown were to be lifted at the end of next month, coronavirus would leave the council somewhere between £31 million and £35 million worse off.
It is estimated the council could lose more than £38 million in income, while mobilising resources in the effort to stem the spread of the virus is likely to cost another £11 million.
But it is hoped nearly £17 million can be clawed-back in savings.
The forecasts do not include the cost of adult social care in the city, which is funded jointly by the council and NHS Grampian.
There will likely be a difference between the forecasts and actual costs of the pandemic due to a "great deal of uncertainty" at this time, the officials said.
Last night the Conservative council co-leader Douglas Lumsden said the report outlined "the stark reality" facing the city.
The council leadership has previously urged the Scottish Government to share emergency cash from Westminster with local government, warning cuts to vital services and job losses would otherwise "inevitable".
Earlier this month, English councils were awarded £1.6 billion, meaning £155 milion for local authorities north of the border in equivalent funding – but so far, no money has been passed on by the Scottish Government.
Last night Mr Lumsden again stressed urgent support was needed, as he told The P&J: "The scale of this pandemic will have knock-on effects that will last for years.
"In the immediate future, we'll seeing the council going from a healthy balanced budget to extreme pressures, with as much as £113 million needing to be found.
"The SNP Government must step in and support local authorities using the Barnett consequentials it has received from the UK Government.
"Councils are at the front line of providing essential services to people and anything less than full support from central government won't be enough."
His call was echoed by Liberal Democrat group leader Ian Yuill, who said these "exceptional circumstances required exceptional funding".
He added: "The best case outlined is extremely alarming and the worst case is catastrophic – so clearly the government will have to provide additional money to Aberdeen and other councils across Scotland.
"Bluntly, I don't believe these numbers can be dealt with apart from by cutting council services we are legally obliged to provide.
"The Liberal Democrats will work with all other political parties in the city to get this funding."
SNP Group Leader, Alex Nicoll, added: "It comes as no surprise that councillor Lumsden's £50 million doesn't feature in the report.
"This is a very fluid situation and there are three scenarios all depending on how long the Covid-19 pandemic lasts.
"These figures will likely change as this unprecedented situation progresses but ultimately both Scottish and UK Governments will need to provide financial assistance to councils.
The Scottish Government, which previously said all coronavirus funding from Westminster had already been committed to other causes, including the NHS, business relief and charities, was approached for comment last night.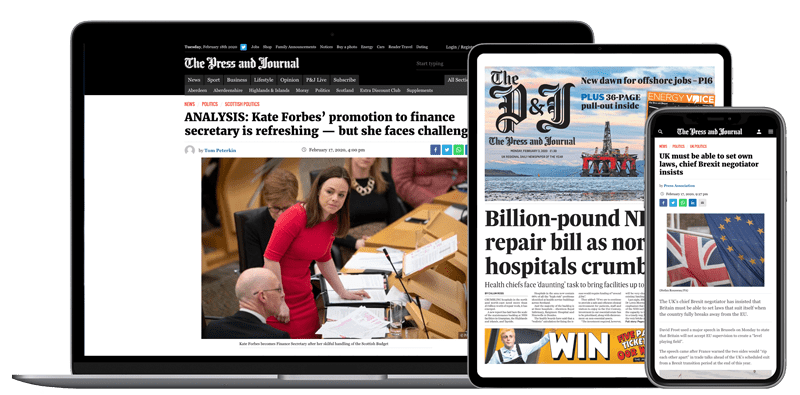 Help support quality local journalism … become a digital subscriber to The Press and Journal
For as little as £5.99 a month you can access all of our content, including Premium articles.
Subscribe