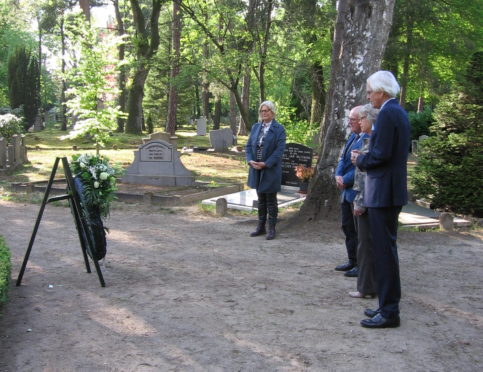 A commemorative event has been held in the Netherlands to remember a lost Lancaster bomber crew from the Second World War, including Aberdeen man William McLennan.
A special programme of events had originally been planned as part of the 75th anniversary of VE Day, but it had to be cancelled because of the ongoing lockdown.
However, a small group of citizens in the Dutch village of Vorden assembled at the little cemetery in their community on Monday and paid their respects – while observing social distancing – to the victims of the Lancaster bomber which was shot down in the winter of 1943.
Sergeant William Thomas McLennan, a 30-year-old bomb aimer from Aberdeen and a member of the RAF volunteer reserve, was among the crew of the Lancaster W4159 which embarked on a mission to Duisburg in western Germany, at the start of January.
He and his colleagues recognised the dangers involved in such sorties, which claimed the lives of thousands of airmen on both sides throughout the conflict.
They smoked and drank together, talked about their loved ones – Mr McLennan's wife, Sarah, was back home in the Granite City – and prayed they would come to no harm.
Yet there was no escape for the seven men in the cockpit who were shot down by a German night-fighter and crashed in the eastern Netherlands on January 8.
The remains of those who died are buried in Vorden and Mr McLennan's gravestone records he was the son of William and Elsie McLennan, who also lived in Aberdeen.
Wout Dekkers, who was involved in organising the original plans, said yesterday the ceremony had still been a poignant occasion, despite the impact of  Covid-19.
He added: "Some of the members of the committee of Vorden laid flowers at the graves of those who lost their lives.
"Because of coronavirus, there were just four people at the graveside, but we wanted to remember these brave men who lost their lives all those years ago and helped the Allies win the war, even though they were not there to see it.
"We honour their memory and the sacrifice that they made to help the Allies achieve victory in the war."
The crew was: Pilot: Dick Foote, 22
Navigator: Munro McKenzie, 19
Second pilot: Maxwell Wilson Stephenson, 23
Bomb aimer: William Thomas McLennan, 31
Back-archer: Patrick George Brogan, 19
Tail-gunner: Robert Kilpatrick Wardrop, 33
Radiotelegrapher and gunner George Mitchell, age unknown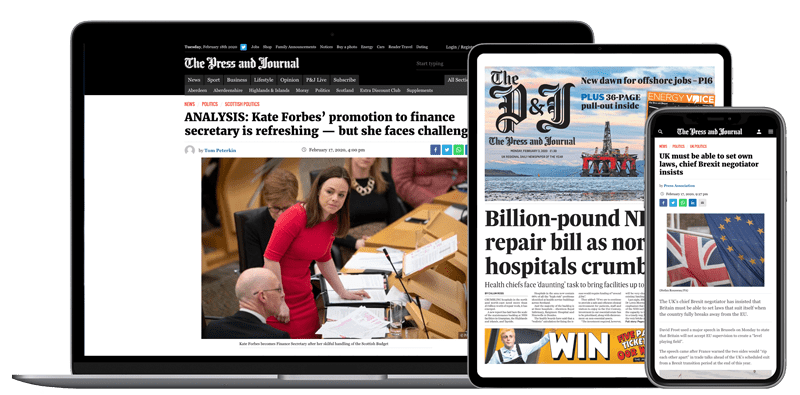 Help support quality local journalism … become a digital subscriber to The Press and Journal
For as little as £5.99 a month you can access all of our content, including Premium articles.
Subscribe