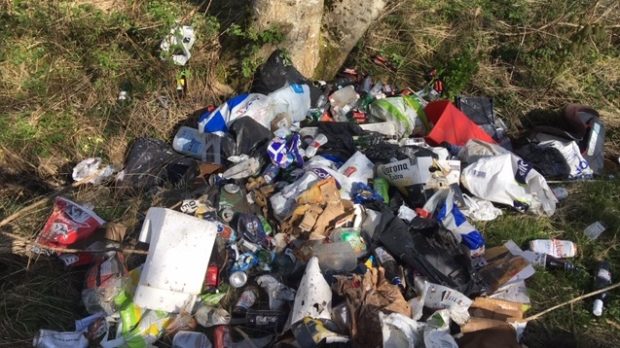 Dozens of vodka bottles, an abandoned unicorn toy and a commode have all been dumped at rural spots in the north-east since lockdown began.
In response to a recent surge of fly-tipping  incidents, Scottish Land and Estates (SLE) has compiled a "top ten list" of the most bizarre items that have been recklessly discarded on people's property across Scotland.
The organisation, which represents landowners and rural businesses, has implored the Scottish Government to re-open local skips in a bid to tackle the issue.
Currently, in Aberdeen, general waste is picked up fortnightly, with recycling and garden waste alternating in the weeks between.
And in the Highlands, garden waste and "bulky uplift" collections have been suspended.
Of SLE's list, examples include a "horrific" black bin bag of human excrement found in Angus, the head of a pickaxe in Stirling and a plush unicorn ride-on toy found in the north-east.
In addition, 40 empty vodka bottles have been found dumped on a narrow public road outside Ellon in Aberdeenshire – leaving locals to clear up the mess.
On April 22, huge black bags filled with waste were dumped by the side of a farm in Aberdeenshire.
Sarah-Jane Laing, chief executive of SLE, said removing the waste was putting people at additional risk.
She said: "At a time when rural businesses are being hit hard financially, it is heartbreaking that people continue to think it is OK to dump their rubbish on other people's property in the countryside, leaving the owner of the land to foot the bill to clean it up.
"At a time when farmers and rural businesses are working harder than ever to produce vital food supplies, protect the environment and support jobs in their local communities, this is an unnecessary burden to deal with.
"Employees at farms and rural businesses suffering from fly-tipping are also being placed at risk, having to remove what could potentially be hazardous material and taking on extra work at a time when we are being encouraged to only travel when it is absolutely essential."
SLE is now calling on the Scottish Government to help curb the number of incidents.
The organisation wants local household waste and recycling centres to re-open if social distancing measures can be safely met – as has recently been seen in England.
Mrs Laing added: "How would you feel if you had to clear up someone else's asbestos, dirty nappies or human faeces from your property?"
The other examples on SLE's "top ten list" were clinical waste in white bags in Falkirk, an old driveway in Midlothian, empty oil drums in Perth, a Christmas card in Ayrshire and a bag of chips and commode chair, both in Aberdeenshire.
Just last week, leader of the independent group at Aberdeen City Council Marie Boulton called on the Scottish Government to urgently review restrictions on access the city's tips.
She said: "We all firmly believe in obeying the measures to ensure this pandemic is defeated as quick as possible.
"However, where we can ease people's lives within the guidelines we should be working to provide services to meet the needs of householders."
A Scottish Government spokeswoman said: "Local Authorities are responsible for local waste services including kerbside collections and the operation of recycling centres.
"Councils need to consider several factors before restarting services, including how to operate safely, ensure physical distancing is maintained and discourage the public from making unnecessary journeys.
"While those maintaining essential waste services in Scotland work hard in difficult circumstances, no one should be fly-tipping. It is illegal, dangerous and unnecessary. Now is not the time to try and get rid of large items.
"We are working on the development of a wider position statement regarding the prioritisation of waste services and are also discussing what further guidance and practical steps on recycling centres may be required."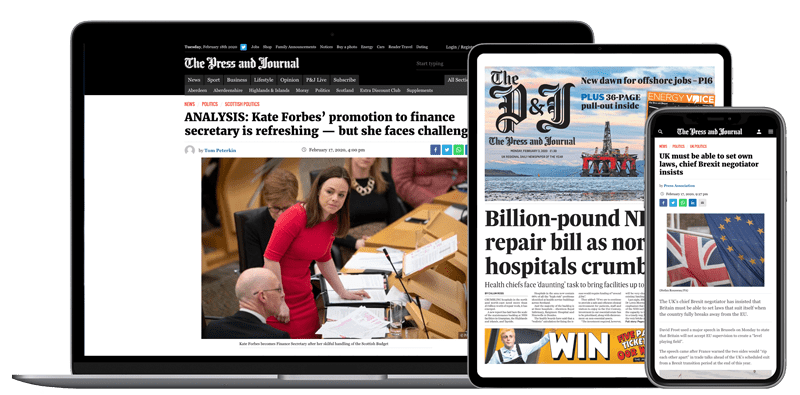 Help support quality local journalism … become a digital subscriber to The Press and Journal
For as little as £5.99 a month you can access all of our content, including Premium articles.
Subscribe