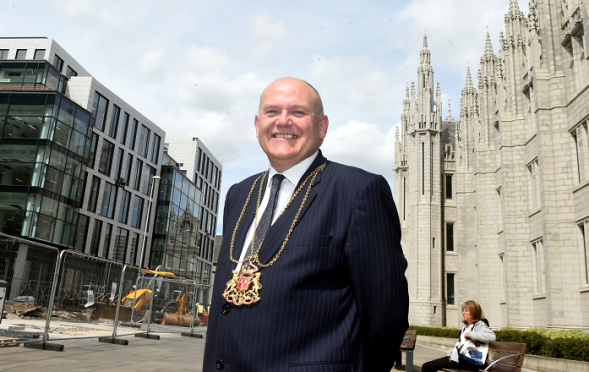 The first 24 charities to benefit from the Lord Provost's Charitable Trust have been revealed.
Grants range from £2,000 to £35,000 and all money will go directly to supporting individuals and families by providing food, nappies, clothing, toiletries, energy costs, equipment for clients, or small hardship payments.
Among those who will receive support are vulnerable and at-risk groups including people experiencing poverty or ill health, people with disabilities, ethnic minorities, unemployed people, children and young persons, older people and others affected by the pandemic.
It is estimated this round of funding will support approximately 3,640 individuals and 630 families, with over 5,000 food parcels and 20,000 meals being provided.
Charities to receive special Aberdeen Covid-19 hardship fund are:
CALICO (Cancer and Leukaemia in Children Orientated)
Nepalese Himalayan Association Scotland
St Machar Parent Support Project
AberNecessities
Printfield Community Project
Denis Law Legacy Trust
Alcohol & Drugs Action
Aberdeen FC Community Trust
The ARCHIE Foundation
Fersands & Fountain Community Project
Community Food Initiatives North East (CFINE)
Team Jak Foundation
Instant Neighbour
Aberdeen Action on Disability
The Leanne Fund
Somebody Cares UK
The Salvation Army
Aberdeen Cyrenians
Seaton Community Church
Aberdeen Association of Social Service (VSA)
Jesus House Torry
Aberdeen Mosque and Islamic Centre
Aberdeen Bangladeshi Welfare Trust
Gerrard Street Baptist Church
Liz Bowie, chief executive of Aberdeen FC Community Trust, said: "We are thrilled to be included in these allocations from the Lord Provost's Trust, not only because the funds will enable us to continue our food deliveries, but also because it recognises the positive impact we've been making across our city and beyond."
The Lord Provost of Aberdeen, Barney Crockett, added: "The support and generosity shown by ordinary local folk and big business to the Aberdeen Covid-19 hardship fund has been overwhelming.
"I've never been so proud to be an Aberdonian."
Donations are still being sought and can be made through a special crowdfunding page here.
Applications for the second round of funding are open until May 29.