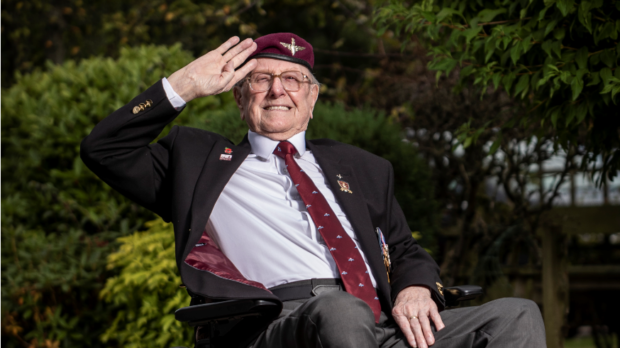 A war hero who months ago repeated a parachute jump he made 75 years before during the Second World War has died aged 97.
Sandy Cortmann, from Aberdeen, rolled back the years as he performed the poignant feat to mark the milestone anniversary of the Battle of Arnhem in September.
When he was a 22-year-old paratrooper he leapt from a plane and straight into gunfire  during one of the bloodiest battles of the conflict.
His remarkable achievement on returning to Holland last year made headlines around the world.
Friend and fellow member of the Aberdeen Airborne Alliance, Bob Crocker, described Mr Cortman as a "humble and kind gentleman" following his death on Saturday.
Mr Crocker said: "I first met Sandy in 2012 and we drank tea chatted for hours, he was just a wonderful person.
"I took pages and pages of notes from our first conversation, he had such an astonishing story to tell.
"It was a privilege knowing him and spending time with him – we'll all miss him."
Former Royal Navy officer and West Aberdeenshire and Kincardine MP Andrew Bowie said it was important to remember the actions of men such as Mr Cortmann.
He said: "Some 75 years ago, British and Polish forces fought against overwhelming odds to shorten the war and save tens of thousands of lives.
"Many of Sandy's brothers in arms made the ultimate sacrifice in the attempt to liberate Arnhem. His return by parachute was a spectacular highlight of last year's commemorations."
Mr Cortmann landed in the same drop zone as he had in 1944 when he recreated the jump last year, an experience he described as "thoroughly terrifying but wonderful".
Mr Cortmann was presented with the Arnhem 50th anniversary medal by Col Rtd Clinton Hicks of the Paracute Regiment as well as a special plaque last year.
Dick Plekkenpol from Gelderland TV in the Netherlands visited him at Fairview House Care Home in Bridge of Don, bringing 350 postcards that viewers and children sent into the station thanking Mr Cortmann for attending the 75th anniversary event.
And the veteran was even given a guard of honour and treated to some Highland dancing when he returned home after his exciting trip abroad.
Hundreds of people have paid tribute to the war veteran on social media, including the UK's Ambassador to the Netherlands, Peter Wilson.
On Twitter, Mr Wilson said: "Sandy Cortmann made his first return to Arnhem last year, for the 75th anniversary. He marked it by parachuting from a plane, aged 97.
"He spread joy to whomever he spoke with, including me. Thinking of him today, with gratitude and respect."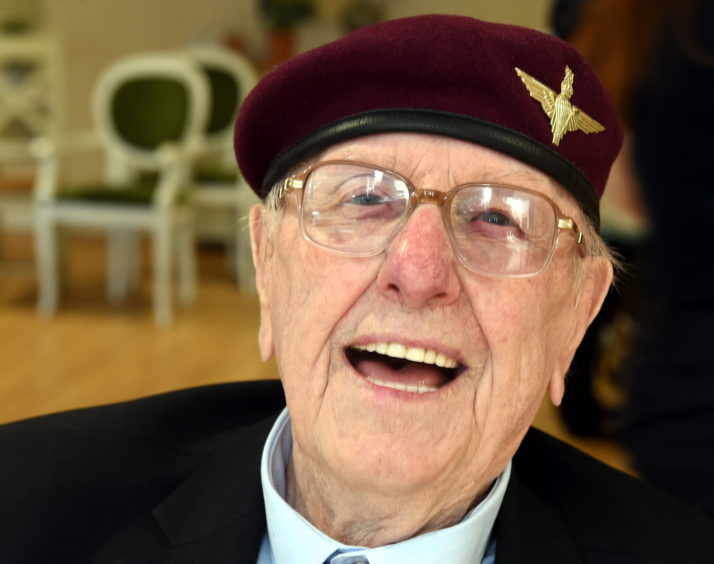 Speaking on his return to Aberdeen, Mr Cortmann said: "I'm thinking of the lads that we lost – my prime reason for going to Arnhem was to see the grave, have a word with them and pat the headstone.
"They were all smashing guys and I was close with them all.
"It was 75 years ago but, to me, it could have been yesterday."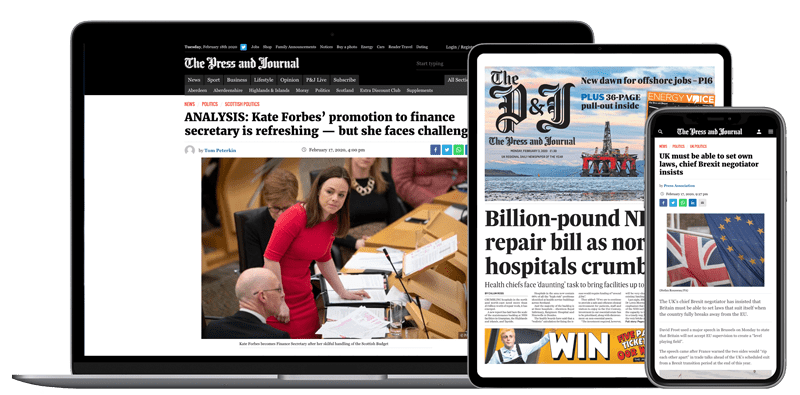 Help support quality local journalism … become a digital subscriber to The Press and Journal
For as little as £5.99 a month you can access all of our content, including Premium articles.
Subscribe