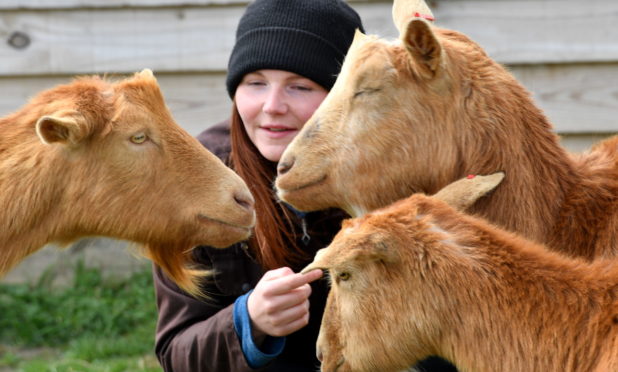 With stunning clifftop views stretching out towards the horizon, life is rather lovely at Doonies Farm in Aberdeen.
The beauty spot has been popular with visitors for decades and has become somewhat of an institution for people of all ages.
Tucked away on the coast road, Doonies is home to hundreds of animals.
But it's not just the standard sheep or cow which you'll find happily grazing in the fields, for Doonies has created its very own niche.
It offers a haven for rare breeds which could otherwise die out and is one of only two Rare Breeds Survival Trust-approved conservation parks in Scotland.
There are six rare breeds of sheep, one rare breed of goat, one rare breed of horse and one rare breed of pony.
There are fewer than 300 Eriskay ponies left in the UK, making the resident Misty and Rhona rarer than pandas.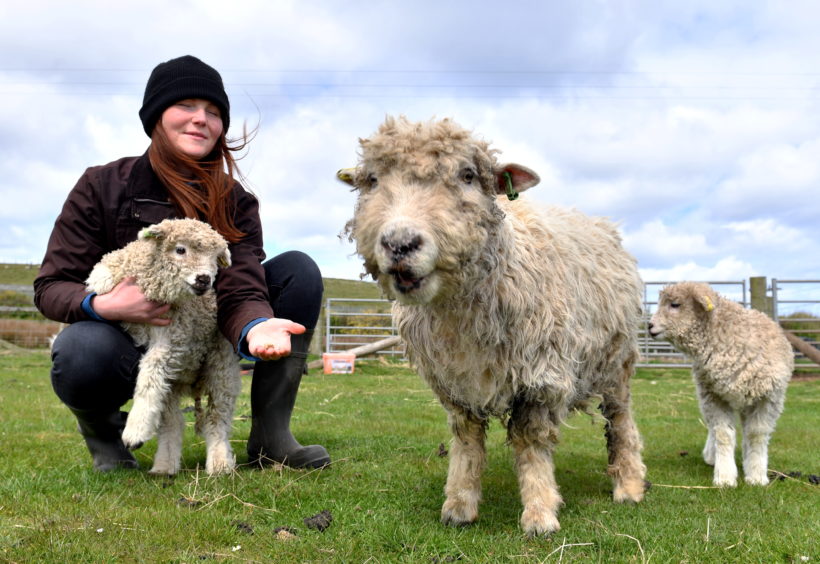 The Lennox family have lived at the farm since 1994, and officially took over from the council 10 years ago.
Debbie and Graham Lennox have spent the past decade ensuring that the next generation is educated on rare breeds and life in agriculture.
They would normally be readying themselves for their busiest period, the summer holidays.
The play area, which should be full of excited children, remains silent.
Covid-19 means Doonies has had no choice but to close to the public, thus losing a considerable part of its income.
But while the car park may lie empty, life on the farm does not – and cannot – grind to a halt.
Lambing season cares not for a pandemic, and Charlie the goat still expects to be fed.
The wheels must keep turning in the world of agriculture, and indeed for those who look after animals full stop.
From animal-rescue centres to operational farms, dedicated staff have continued to show up and go about their work.
From financial hardship as a result of the pandemic, to the joy of working in the great outdoors, we spoke to the key workers who have perhaps been forgotten.
Alice Lennox was only six months old when her family made the move to Doonies, and she has unsurprisingly grown up with a love for animals.
Now 27 and assistant farm manager, she made the decision to move back in with her parents when lockdown was announced.
Here, Alice explains why working in isolation is nothing new, as there's really nowhere else she'd rather be.
We would have opened at the start of April for the season, and we are open six days a week over the course of the summer holidays.
We're so used to visitors and we love having them, so it has been a very strange experience.
But for those working in agriculture, isolation is the norm. We have perhaps adapted better than those living in the city, because we are used to this way of life.
I'm furloughed from my (second) job as a driver and tour guide, so it made sense to return home to the farm and help mum and dad out.
Obviously the pandemic has been awful for everyone, but I feel incredibly lucky to be working outside.
I am doing something I love; agriculture is as much a part of me as my arms or legs.
Our lambing season started towards the end of March, sheep won't wait for a pandemic to pass.
Only half of our business is open to the public, Doonies is actually a working farm.
The public only see about 10 acres. We actually farm 120 acres, I don't think that's very well known.
A lot of people are unaware that we aren't a charity, we actively farm and our fields run from Cove to Torry.
When we moved to Doonies, it was a petting farm. So when my dad became manager in 2010, he got into rare breeds.
Rare breeds are the foundation of farming, people have been with these breeds for hundreds of years.
Our white park cattle breed for example, they were actually brought over to Britain by the Romans. We wanted to provide a place of education and agriculture in the city.
To not be able to open to the public is so disappointing, because we have put so much effort into our facilities over winter.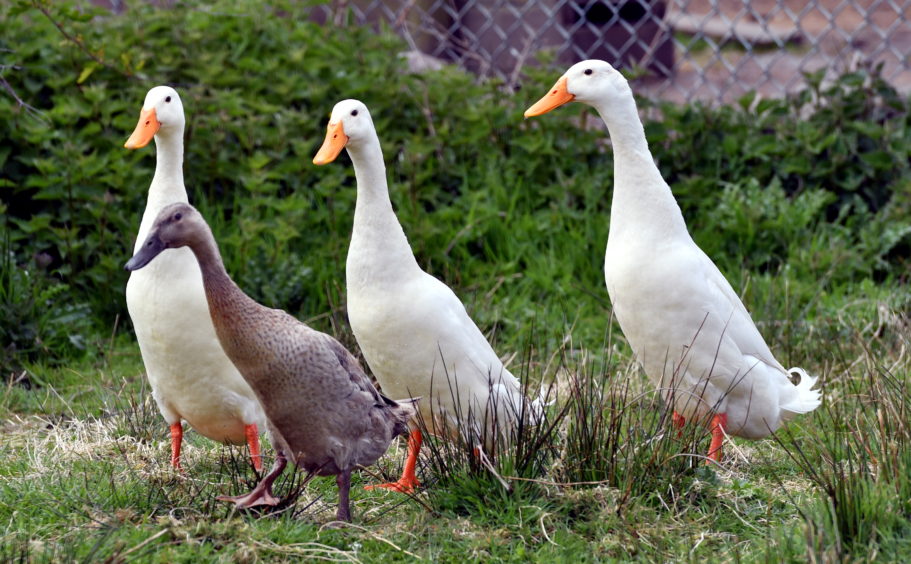 There is a new animal shelter, new information signs and we've also done things like plant wild flowers.
The place has had a bit of a face lift.
We've tried to improve the business in different ways, and we put videos on social media so people can see what happens on the farm.
If I'm around when there are visitors, I love saying hello.
A lot of people have said they didn't realise pigs come in different colours, or chickens can lay eggs without a cockerel.
I shouldn't have favourites, but I do have a soft spot for two of our animals in particular.
About two years ago, one of my ewes had a difficult birth for her lamb.
She came out breech and was starved of oxygen.
I named her Minnie.
She is the biggest character in the world.
She has a slight disability, but she's hilarious. When it's raining, she'll be the one who looks up all confused.
I've also got a goat called Charlie, food is love to him.
When he is being greedy, I'll say: "Charles, behave."
Quite often, he'll jump up behind me and rest his head on my shoulder.
We can't wait for the time to come when we can open.
We're also very privileged to continue in our work regardless, and to love what we do.
For those who don't have the company of a furry friend in lockdown, rehoming an animal has become a popular topic of conversation.
But for staff at Mrs Murray's Cat and Dog Home in Aberdeen, the surge in demand is a cause for concern.
Around 1,500 animals pass through the centre every year, but it closed to the public prior to the lockdown announcement.
With 18 cats and 31 dogs, there is still plenty to do.
Marie Simpson, who is manager at Mrs Murray's, rotates two teams of six in a bid to limit infection and keep the centre manned.
Alongside walking, feeding and cleaning, the staff are also currently offering a free boarding service for pets of NHS workers.
Marie is hopeful that people will keep supporting the centre, so it can continue to help animals in need.
We closed to the public back in the middle of March, just before the official lockdown started.
We were erring on the side of caution, and I wanted to make sure we could protect our staff.
We temporarily thought we would close down the rehoming side.
Then lockdown came into effect.
We have two teams of six who work five days on and five days off.
So if anything happens, there's always a team on duty.
We currently have 18 cats and 31 dogs to care for.
Our boarding service is free for NHS workers, and other key workers are getting a discount.
Our normal boarding numbers are non-existent because people aren't going abroad.
That has taken a big hit as it produced a big revenue for us.
We also take in stray animals for Aberdeen City and Aberdeenshire councils, plus any handed in to the police.
We've also had a few animals come in over the past few weeks for rehoming.
It's very difficult because we have to take all the information over the phone.
There's an area outside where the owner can safely leave the dog, so there is no contact at all.
This scenario is only for exceptional circumstances.
We can't do any rehoming any the moment, as we can't go and do the necessary home check.
We are getting 30 calls a day inquiring about dogs or cats though.
It's great to consider taking on a pet, but people have to think further ahead past lockdown and make sure they have everything in place.
We're very lucky that people have donated to the food bank here, so we are ticking along.
The staff have more time to spend with the animals since we closed.
They've been able to do enrichment with them, walks down to the beach, sitting and having a cuddle in the play area
It's quite relaxed, almost like a bubble because you don't know what is going on outside.
All we can ask is that people keep supporting us, be that through our Amazon Wish List or donating to our food bank.
The Scottish SPCA animal rescue and rehoming centre echoes a similar story.
The centre at Drumoak near Banchory would normally see hundreds of people visit every year.
Although it is still providing refuge to animals, it cannot rehome and has been forced to set up a fostering network.
Laura Hopkins, who is a senior animal care assistant, believes there has been positives and negatives due to lockdown – with staff currently caring for 119 animals.
We have small animals such as rabbits, hamsters and ferrets.
Then there's reptiles, dogs, cats and horses.
We would normally be open to the public six days a week, so it has been very strange to see the gates close.
We're still taking in animals through our inspectors, who hand over welfare cases.
It seems quiet, which isn't something we're used to.
There are 13 of us; we now work four days on and four days off.
We try and socially distance as much as possible, but it isn't always possible.
If you're trying to give an animal medication, you often need an extra pair of hands.
We didn't realise how much time we spent dealing with the public, until the visitors suddenly stopped.
The dogs are going on group walks, and I think there's a really positive atmosphere.
We haven't been able to rehome though, and that's where a lot of our funding comes from. We've started a fostering programme, and so far 20 animals have gone out to the public. We've been able to do house checks via video.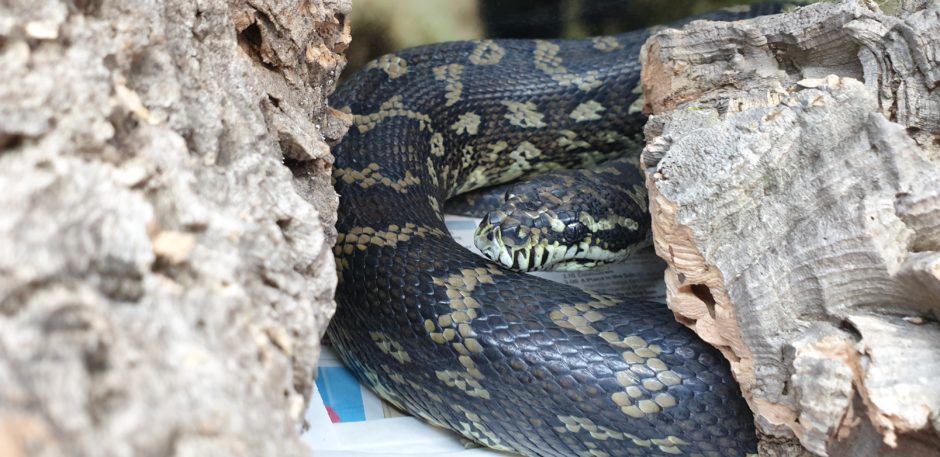 It has been really successful, especially with small animals like hamsters.
That has freed up a bit of time on site.
We're still here working away and animals are still in need.
So we really hope people will continue to support us.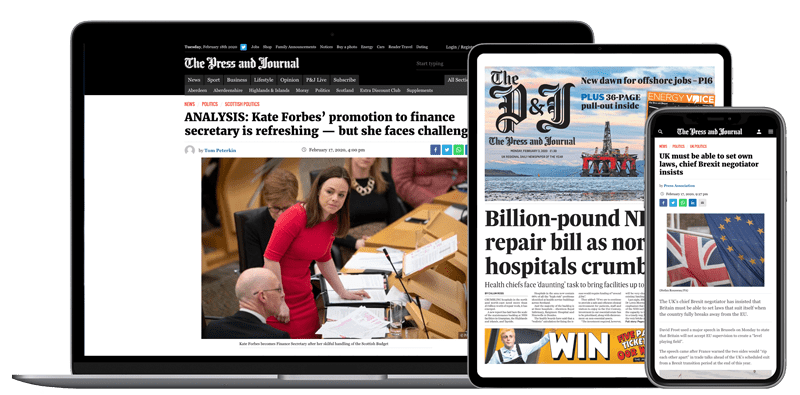 Help support quality local journalism … become a digital subscriber to The Press and Journal
For as little as £5.99 a month you can access all of our content, including Premium articles.
Subscribe