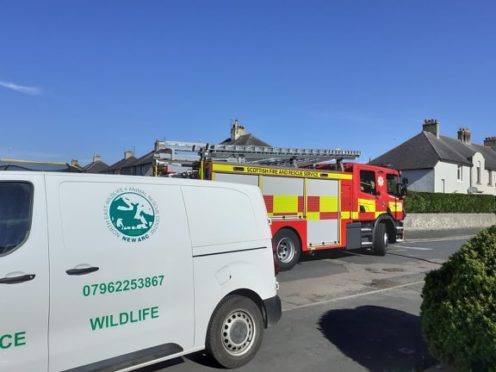 A deer was rescued after becoming trapped upside down between a wall and a shed in Aberdeen.
The roe deer was thought to have leaped over a garden fence on Ruthriehill Road in Dyce and got stuck between the two structures.
The homeowner contacted north-east rescue charity New Arc.
Unable to lift the shed themselves, they contacted the fire service who helped to free the shaken animal, which was not seriously hurt but could have died if left much longer.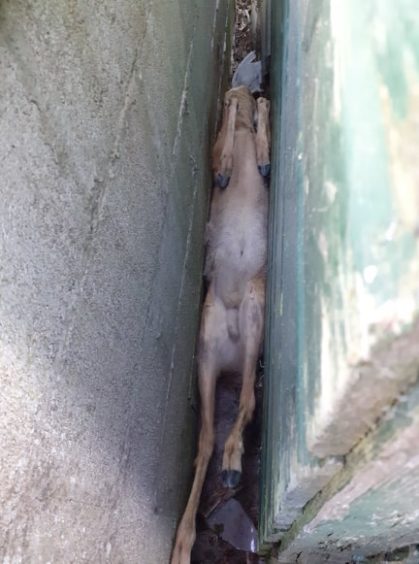 New Arc founder Keith Marley said: "I couldn't get it out myself so phoned the fire brigade who came and responded in a quick and professional fashion.
"They put inflatable pads either side of the animal and I put a loop over its antlers so it didn't bolt away.
"If we hadn't responded so quickly, it could have been dead if left another half an hour."
The roe deer escaped the incident with minor cuts and damages.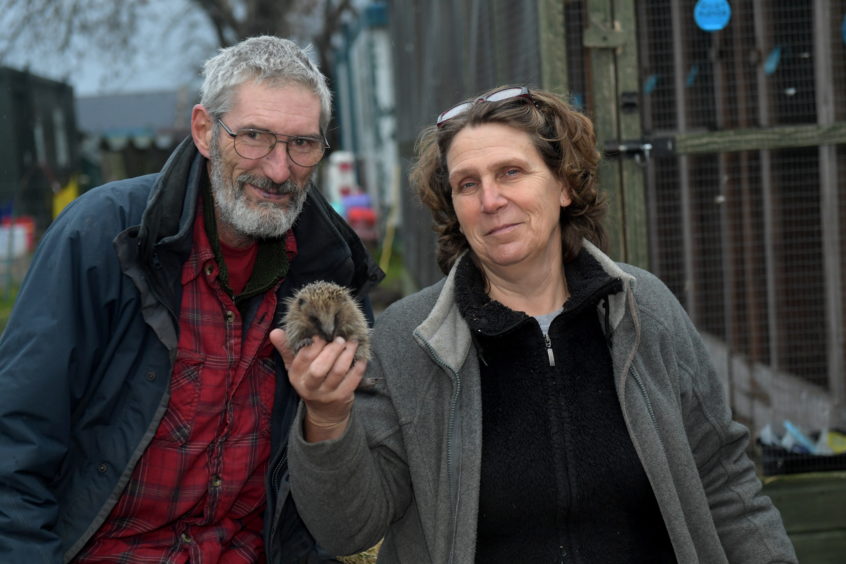 He added: "Because the roads are quieter and there are less people going about, deer have been wandering about more and getting into people's gardens so we have been getting lots of calls about them."