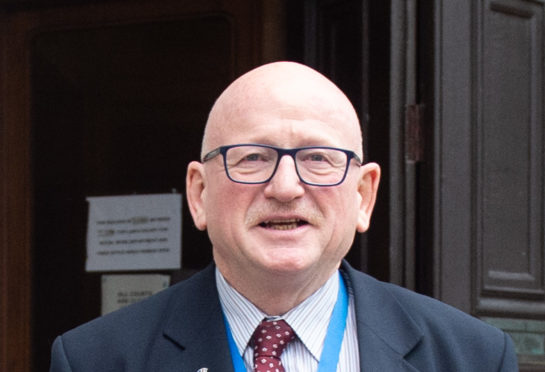 Shamed Aberdeen councillor Alan Donnelly has been urged to resign after it was confirmed that a watchdog investigation into his sexual assault conviction could roll on for another three months.
The Standards Commission has barred the former deputy lord provost from the Town House until September while a report into misconduct allegations is finalised.
An initial three-month ban, imposed in March, was due to expire today but the ethics watchdog for elected politicians has now suspended him until September 3.
Donnelly has refused to resign from the council after being convicted of sexual assaulting a waiter at a city function in 2018.
Despite that, he cannot be referred to commission until the report has been submitted.
Only then can a hearing be held and a decision taken on his future as a councillor.
It could take another six weeks for the report to be finalised and then a further six weeks before a hearing can be held.
Having denied touching his victim's face, hair and body and kissing him on the face, the shamed Torry and Ferryhill member was found guilty at trial in December.
Sheriff Ian Wallace told Donnelly he had given evidence "which was untrue" and later sentenced him to an eight-month supervision order and placed him on the sex offenders register.
He was also ordered to pay his victim £800 in compensation.
After his conviction, the exiled councillor resigned from the Scottish Conservatives and was stripped of his positions on the local authority's committees and the boards of other organisations.
But he remained an independent member of the council until his suspension and prompted mass dissent as he took part in crucial Town House votes only days before the ban.
His refusal to resign leaves only the Standards Commission with the power to remove him from office.
Ethical standards commissioner Caroline Anderson expects to her investigation to have concluded by mid-April but a draft of the report was only sent to Donnelly for comment late last month.
A three-person panel – including commission convener Professor Kevin Dunion – had concluded it was "proportionate and in the public interest" to renew the suspension.
They had concerns public confidence in scrutiny of public figures would be "adversely affected" if Donnelly were allowed to return to work while "complaints of such a
serious nature, involving criminal conduct" were outstanding against him.
The panel also feared it could have an adverse impact on the council's reputation.
When called for comment, Donnelly said: "I have nothing to say until this is all over."
He would not confirm if he still intended to appeal his criminal conviction before abruptly hanging up the telephone.
Conservative council co-leader Douglas Lumsden urged his former political ally to "do the right thing" as the process looked likely to roll on for months more.
Renewing calls for the 65-year-old to quit, he said: "The only person who can speed this up is Donnelly himself.
"He should resign."
Alex Nicoll, SNP group leader added: "Alan Donnelly is clearly going to cling on to his position as a councillor for as long as possible so I would urge the Standards Commission to rule on the matter as soon as practically possible.
"This convicted sex offender must be removed from office."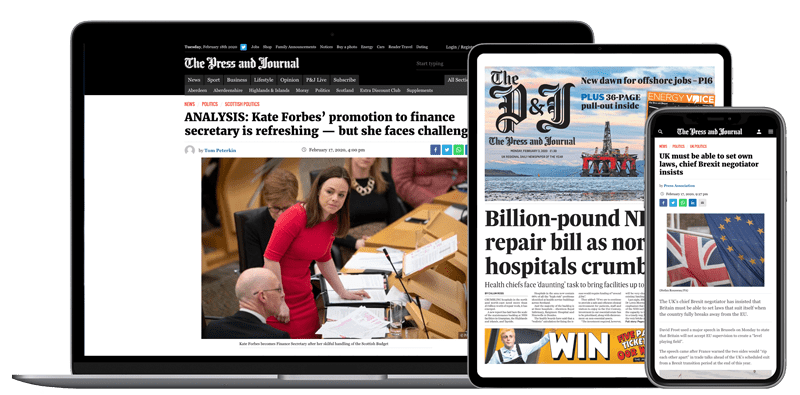 Help support quality local journalism … become a digital subscriber to The Press and Journal
For as little as £5.99 a month you can access all of our content, including Premium articles.
Subscribe