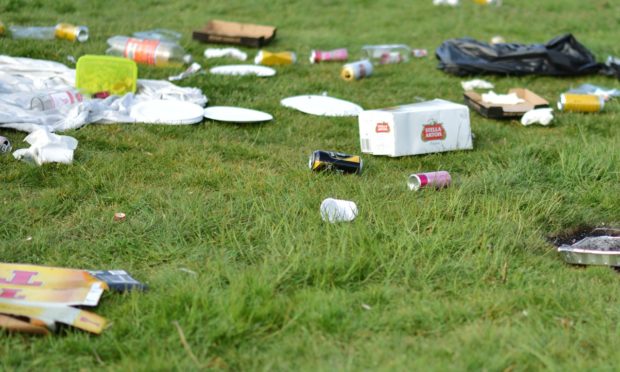 A picturesque north-east park was left looking "like Glastonbury" by litter louts who flocked there to soak up the sunshine.
Crowds visited Seaton Park in Aberdeen on Monday to enjoy the sunny weather under the recently eased restrictions on lockdown.
But locals awoke this morning to find discarded disposable barbecues, food remains, glass and plastic bottles, and a slew of general waste.
One visitor to the park even reported finding a soiled nappy wedged into a bush.
Hundreds of people took to social media to condemn those responsible after images of the debris were shared.
Local councillor Ross Grant, who lives on the boundary of the park, said: "You'd be forgiven for thinking that Glastonbury had rolled into Seaton Park at the weekend.
"While I can understand the euphoria of the restrictions being relaxed, there's no excuse for this kind of behaviour.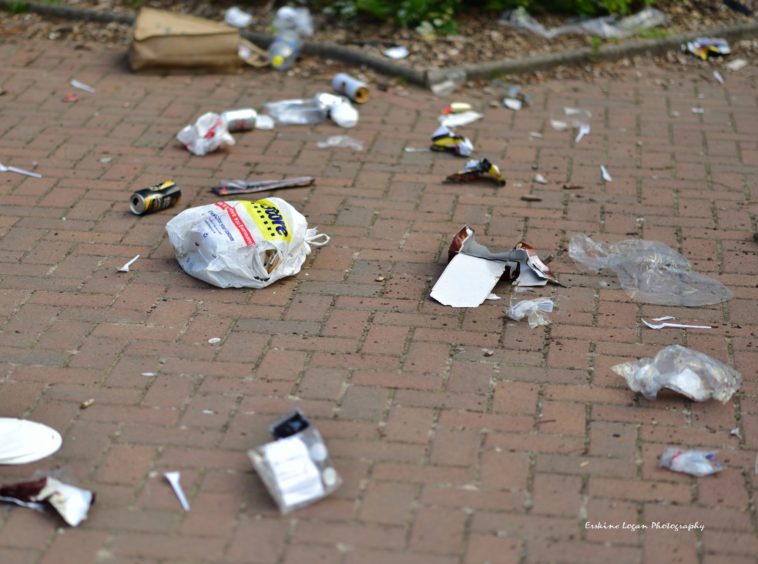 "I was absolutely horrified to see the scale of the mess, it's incredibly depressing."
Fellow Seaton councillor Alex McLellan added: "The volunteers at Friends of Seaton Park put a lot of effort into keeping the park looking fantastic all year round so it's disappointing that folk think this is acceptable.
"We have had some brilliant weather over the weekend but that is no excuse for leaving the park looking an absolute mess.
"I would urge folk to clean up their rubbish after they're finished so that other folk can enjoy the park as well.
The Aberdeen spot wasn't the only public space in the north-east to fall victim to inconsiderate behaviour.
Residents in Stonehaven were left dismayed at the state the town's Mineralwell Park had been left in after crowds descended on the beauty spot to enjoy the fine weather over the weekend.
Town councillor Sarah Dickinson felt compelled to contact Aberdeenshire Council's waste team, who said they would try to deploy additional bin collections in such areas.
"I won't lecture because we all know this is not OK, but I will repeat the message that if a bin is full or if there is no bin, then we absolutely have to take that litter home," said Mrs Dickinson.
And in Balmedie, smashed alcohol bottles, soiled nappies and even the burned remains of a bed were left at the village's scenic beach area.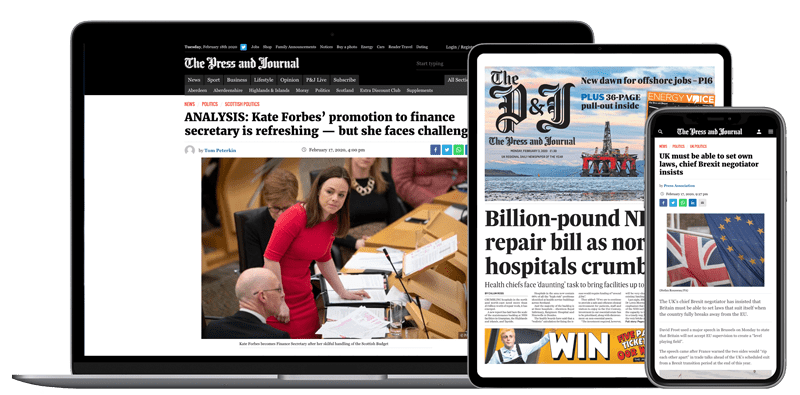 Help support quality local journalism … become a digital subscriber to The Press and Journal
For as little as £5.99 a month you can access all of our content, including Premium articles.
Subscribe