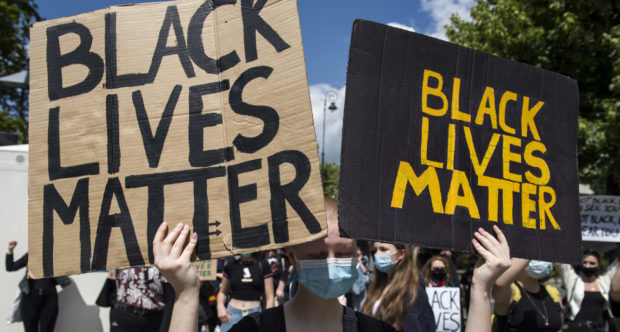 Displays have been planned across the north and north-east to support the Black Lives Matter movement which has swept the globe in recent days.
Aberdeen arts and performance group Hysteria is planning to pin up posters in four parts of the city on Sunday, as an alternative to staging a gathering.
Meanwhile, people from the far north will meet in a socially distanced manner to kneel in solidarity with international efforts to end racism.
Another such event will take place at Bught Park in Inverness on Sunday.
The action follows the global outrage surrounding the death of George Floyd in Minneapolis, Minnesota, last week.
He died while being arrested by police.
A video showing his ordeal has since been viewed by millions of people and prompted widespread calls for change.
Four police officers have been arrested in connection with the incident and officer Derek Chauvin has been charged with second degree murder.
Events have been planned across Scotland this week, with some people holding placards aloft in Nairn yesterday.
But several are scheduled to take place at 1pm on Sunday, with various plans on how to safely conduct them being formed on social media.
One of the organisers for the Aberdeen event, Mae Diansangu, explained the importance of the demonstrations being held in tandem.
She said: "This isn't just about the death of one man, it isn't just about one event or protest at one moment.
"This can be the start of something that everyone can get involved in, you need to supplement it with other things like signing petitions and letters but it can bring us together and that is where change happens.
"That is something that we would like to come from this, that people will continue to come together.
"Covid isn't going away anytime soon so it is important for us to continue to find ways to do this whilst keeping people safe."
Liam Godwin and Natalie Isaksson from Caithness Cares have organised the event in Thurso and appealed for attendees to wear a face covering and maintain social distancing.
Mr Godwin said: "We think it is important to do our best to highlight this terrible injustice and it is important that our community knows it can come and help.
"We're going to assemble at the duck pond on Millbank Road with signs to show our solidarity, and take a knee at for eight minutes and 46 seconds."
Scotland's Chief Constable, Iain Livingston, backed the message of the events and pledged to work with organisers to ensure they were safely staged.
He said: "Like many people in Scotland, indeed across the world, I am shocked and distressed about events in the United States. Racism in all its forms is disgraceful and unacceptable.
"Those events do not reflect our style of policing in Scotland and we continue to value the strong bond of trust with all our citizens and communities.
"We are aware of a number of planned events in Scotland in the days ahead.
"We would encourage everyone to continue to follow the Scottish Government's regulations and guidance on meeting outdoors and will engage with organisers to minimise any risks to public safety or health."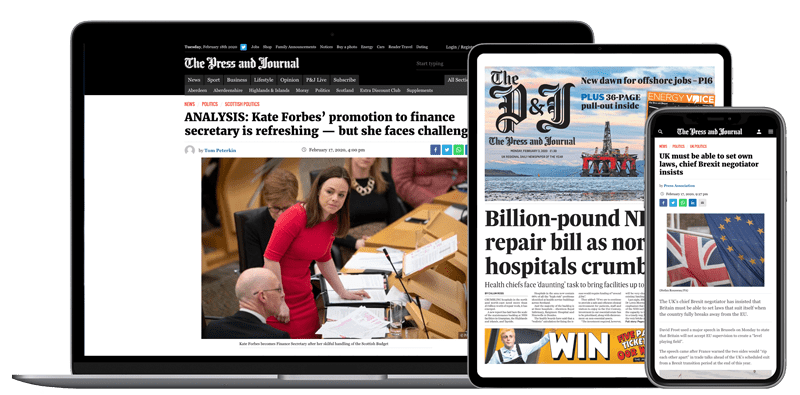 Help support quality local journalism … become a digital subscriber to The Press and Journal
For as little as £5.99 a month you can access all of our content, including Premium articles.
Subscribe