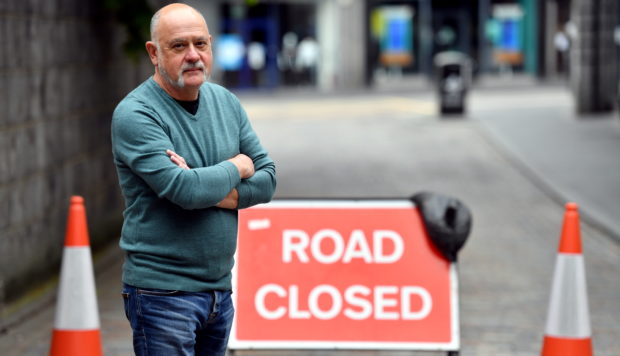 The pedestrianisation of Union Street could be the "executioner's axe that finally kills off city centre retail", it has been claimed.
Business owners and taxi drivers have been left furious after Aberdeen City Council closed off sections of the Granite Mile and surrounding streets at the weekend to give pedestrians and cyclists more space for social distancing.
Ian Cukrowski, of MacBeans Ltd in Little Belmont Street, has now written to every city councillor conveying his "utter dismay" at the closure, which effectively happened overnight.
There was little consultation with businesses in affected areas, road users or even councillors before council officers arranged for barriers and new road markings to be put down.
The temporary work, which will later include pavement widening across the city, is funded by a £1.76 million Scottish Government grant.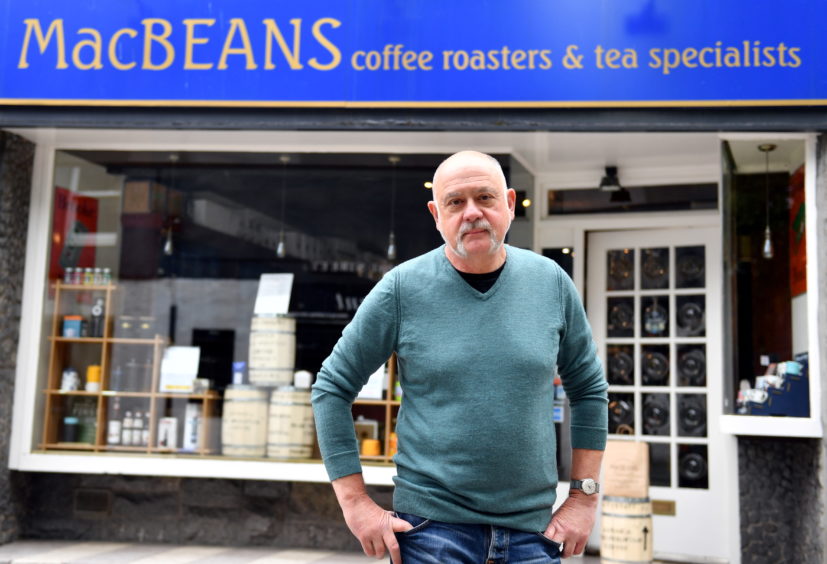 Mr Cukrowski, who has kept his business trading through lockdown by launching online delivery and collection services, claims the emergency response has been "totally undemocratic".
Despite efforts to improve safety on public transport, he claims older customers, who have the spending power, are nervous about using buses to come into the city centre.
Mr Cukrowski fears "disaster" for all nearby businesses – including retail, hospitality, banking or health services – if they cannot be reached by car.
He told The P&J: "They will go elsewhere, as it's not as if the city centre is somewhere you can remove from use and people can just get around it, like they do in Edinburgh and Glasgow.
"Union Street is a major artery which has just been severed and the side streets can't cope.
"The council have been trying to do pedestrianise for years and it sticks in my throat that they have used this to push it through."
Aberdeen taxi drivers are also feeling the pinch, with claims the closures of Union Street and Schoolhill have "killed off the trade".
Rainbow City Taxis managing director Russell McLeod, who wants a working group to be set up to find a solution, said: "The issue is not going to be now or tomorrow, it's going to be when shops and businesses open again.
"There should be consultation but no one is going to push that in the current circumstances.
"Any fare to the south of the city, to places such as Kincorth, Torry and Ferryhill, is going to be quite a bit more expensive."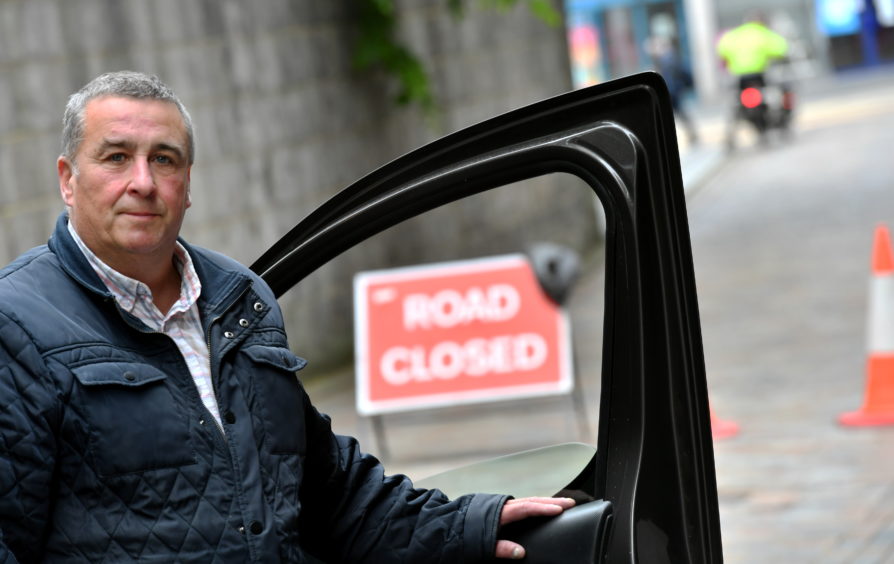 Driver Derek Davidson said his trade was halved by the lockdown and has been halved again by the "absolute shambles" as "no one knows we're here".
"The council killed the trade off completely when they closed Union Street and did nothing to highlight the taxi rank was still open," he added.
The city council's transport spokeswoman, Councillor Sandra Macdonald last night admitted: "With hindsight traffic levels have not been as high as we thought they might – but if we hadn't done this traffic behaviour might have been different.
"We had to act quickly and boldly and put in something that would make sure that going forward we would have the space to put in changes for physical distancing.
"It would have been better to speak to everyone beforehand but that was just not going to be possible.
"Going forward we have got engagement structures in place for transport operators, users and councillors, as we have to make this work and take people with us on this."
She called for businesses to find "creative solutions" to enable continued trade.