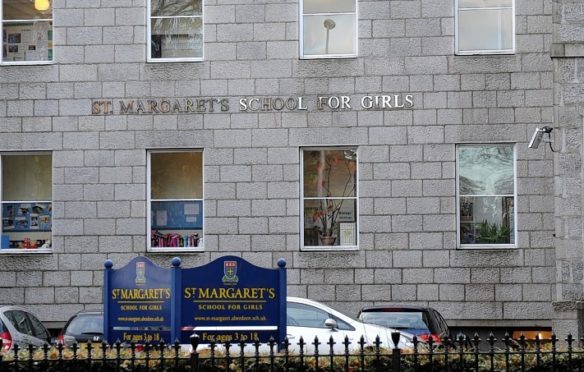 An Aberdeen private school is planning to turn a former bank into extra classrooms to allow all pupils to return in August.
St Margaret's School For Girls has agreed a lease to gain enough space for physical distancing after the summer holidays.
The city's only all-girls schools will create an annex at the former Bank of Scotland and Lloyds building at 3-5 Albyn Place.
Plans have been submitted with the council to temporarily change the use of the building to allow it to be used for schooling for up to two years.
Pupils and staff are also to use its Summerhill playing fields more regularly too, in order to aid physical and mental health.
Head teacher Anna Tomlinson said: "The additional teaching space will provide a bright and spacious learning environment for our pupils, who are already used to being taught in small classes.
"The extra accommodation will enable us to accommodate our pupils in line with the new social distancing guidelines issued by the Scottish Government.
"The additional buildings, located only two minutes' walk from the front door of school, offer an ideal solution under the current restrictions and we are delighted to be in a position to welcome back all pupils in August."
The expansion will mean an extra six "very large" teaching rooms, additional bathrooms and handwashing facilities, an extra staff room and other space.
It should mean all pupils are able to return to class, five days a week, at the start of the new term.
It follows a similar announcement from another of the city's private schools, Albyn, earlier this week.
Pupils in its lower school will have lessons in nearby Queen's Cross Church.
Meanwhile work continues in council-run schools to accommodate as many pupils as is safely possible.
It is thought a maximum of only a third of school children will be able to attend classes each day, due to the required space for physical distancing.
If the restriction is halved from 6.5ft to just over 3ft, council bosses said "nearly all" youngsters could return to class at some city schools.