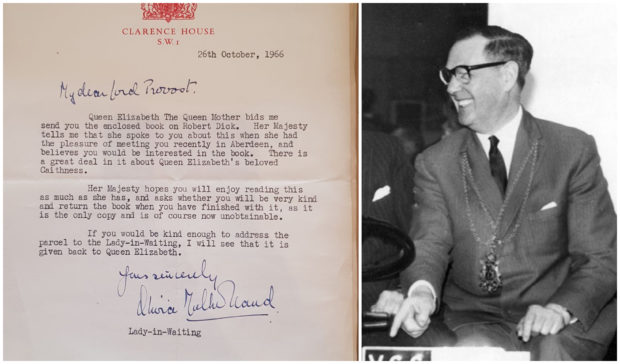 A decades-old collection of private letters sent to a former Aberdeen Lord Provost is to go under the hammer for charity.
During his time as a city councillor and civic leader in the 1960s, Norman Hogg received correspondence from high-ranking figures including the Prime Minister and Queen Mother.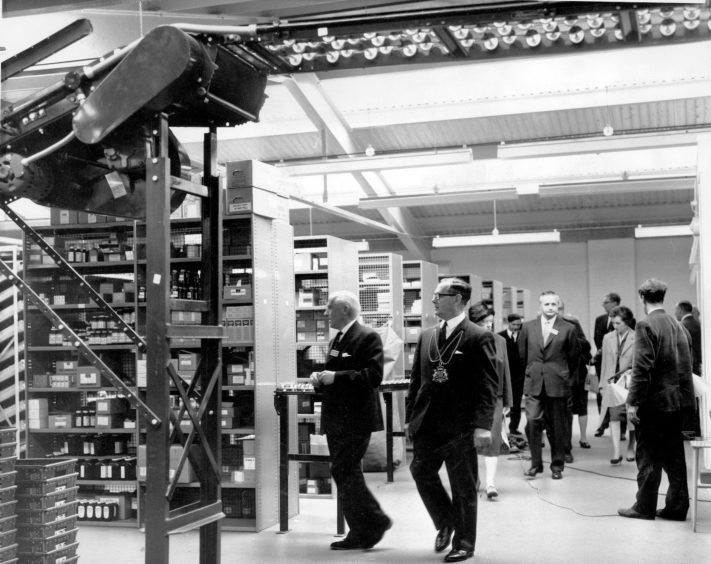 The Labour politician was later made a deputy lieutenant of the city, before being elected as an MP and later becoming a life peer of the House of Lords as Baron Hogg of Cumbernauld.
As Lord Provost, Lord Hogg welcomed important guests and showed overseas visitors around the city.
And the collection of correspondence, dating from July 1964 to April 1971, sheds new light on exactly what this role entailed.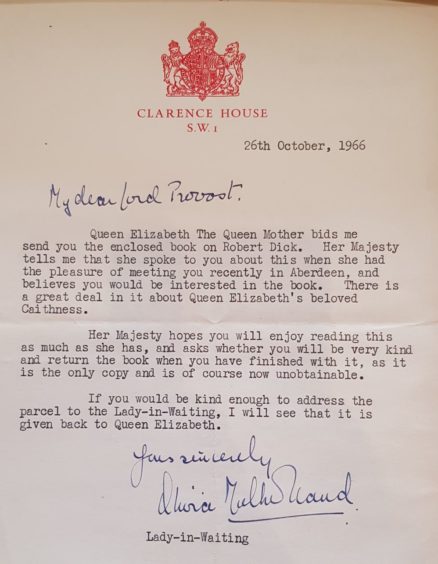 It includes a letter from the BBC congratulating him on being awarded an honorary doctorate from Aberdeen University, and communication from his Dutch counterpart, the Burgomeister of Amsterdam.
In 1966, then prime minister Harold Wilson wrote to Lord Hogg thanking him for his hospitality during a recent trip north.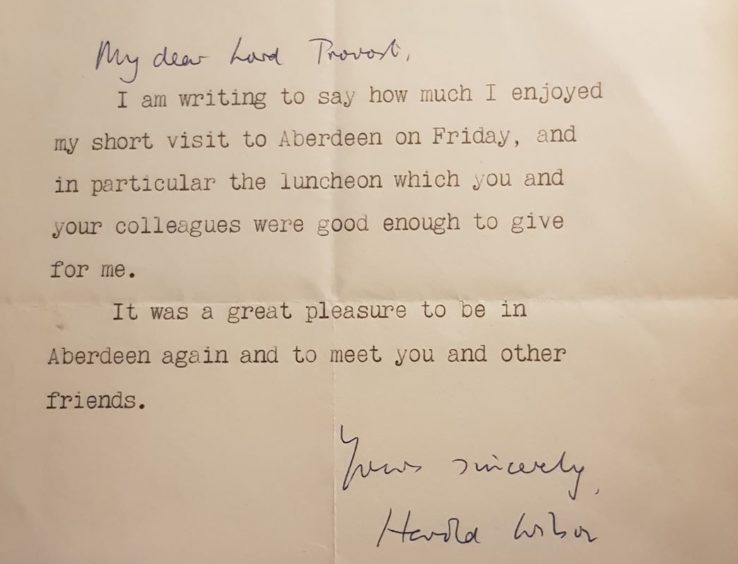 He said: "I am writing to say how much I enjoyed my short visit to Aberdeen on Friday, and in particular the luncheon which you and your colleagues were good enough to give for me
"It was a great pleasure to be in Aberdeen again and to meet you and other friends."
Later that same year he received a letter from the Queen Mother's lady-in-waiting, which included a book about geologist Robert Dick the pair had previously discussed in person.
It came with a request for the provost to return it afterwards, noting "It is the only copy and is, of course, unobtainable".
On one occasion, however, Lord Hogg was warned to stay away from the Queen during a brief holiday to the north-east.
He was sent a letter from Buckingham Palace, with "confidential" written in block capitals on November 23, 1965.
It said: "The Queen will be staying privately in Scotland next week-end, and I am now writing to let you know that it is Her Majesty's intention to leave Aberdeen by train at 8.30pm on Sunday, 28th November, for her return to London.
"The Queen will be accompanied by The Duke of Edinburgh.
"Her Majesty, whose visit to Scotland is a private one in every sense of the word, would not, of course, wish you to be at the station when she departs."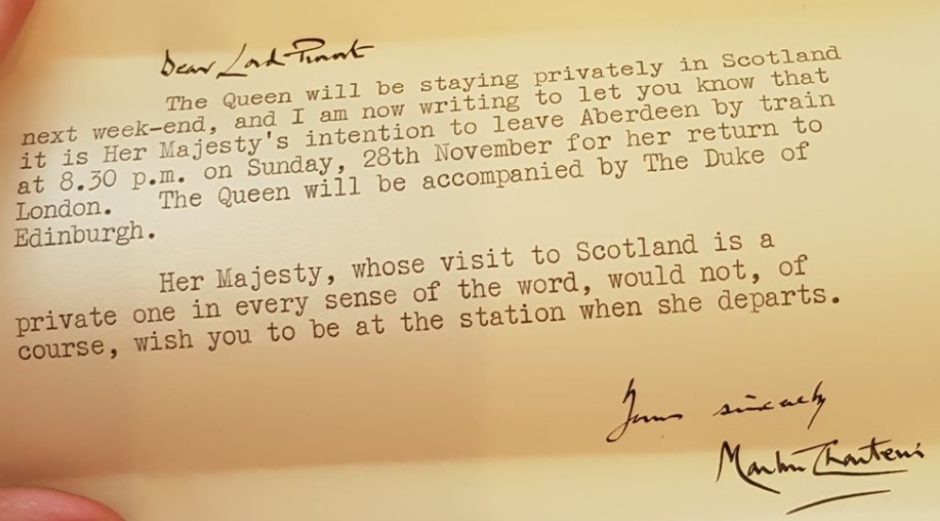 The letters were gathered by a private collector and were donated to Smile Scotland to be sold-off.
The organisation is hoping to hold a silent auction at its premises in Oyne on July 4, depending on government guidance relating to coronavirus.
Founder and trustee Clive Hampshire said: "It was quite thrilling to receive these items for the auction.
"There are letters from Harold Wilson and the Queen Mother's lady-in-waiting – people who were held in the highest esteem.
"But they are about books and meals. Things you would discuss with your neighbours or a work colleague.
"It shows these people were just like the rest of us, perhaps just with a different job title."
Mr Hampshire added: "Items like these keep the history of Aberdeen alive.
"It is great we can preserve them and bring them to the public's attention for others to enjoy.
"The proceeds from the sale will help to keep us in operation during this pandemic."
The auction items can be reviewed in person on request, by emailing clive@smilescotland.org.uk.
Smile Scotland provides education and training to help people facing poverty, ill health or discrimination get back into work.