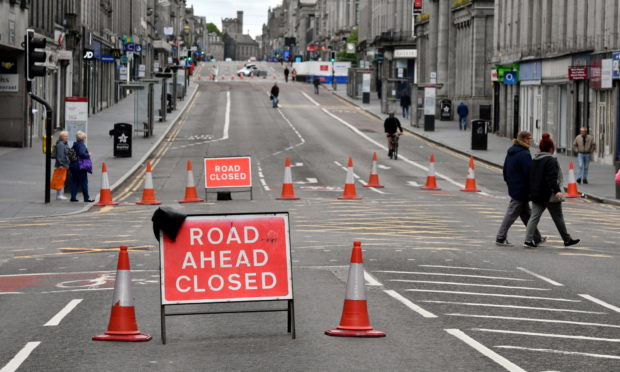 The north-east's two largest bus firms have accused Aberdeen City Council of "misleading" them and the Scottish Government about the temporary Union Street traffic ban.
Stagecoach and First Bus have penned a joint letter accusing the local authority of hoodwinking Holyrood and key partners to gain backing for its £1.76 million funding bid for coronavirus safety work.
Managing directors of the rival bus operators, Peter Knight and Andrews Jarvis, also revealed "serious concerns" about the council's "disappointing and disheartening" consultation exercise compared to elsewhere.
Writing to Aberdeen And Grampian Chamber Of Commerce, they said: "We believe the Scottish Government and other key stakeholders have been misled over the council's hastily revised plans.
"Contrary to the impression given in council publicity about these changes, they do not have the support of bus operators for these shortsighted measures."
Their firms had been consulted on initial plans to close the length of Union Street to allow pedestrians and cyclists to share the space.
Under the proposals, buses would have maintained access to Aberdeen's seven most-used stops along the Granite Mile.
But as chamber boss Russell Borthwick previously told The P&J, these proposals were altered "at the last minute" to remove all traffic.
The city's main thoroughfare is closed completely between Market Street and Bridge Street, as are Back Wynd, Upperkirkgate, Belmont Street.
Other roads, including Schoolhill, Chapel Street and Thistle Street have one-way systems imposed.
The Scottish Government made a £10m fund available to pay for work to widen pavements temporarily during the pandemic to make more space for pedestrians.
Claiming the work was a response to a "public health issue" the council forewent the usually lengthy consultation process to have measures in place before lockdown was eased any further.
The funding application was drawn up with input from NHS Grampian and business improvement body Aberdeen Inspired.
Furious business owners who turned up to work to find they and their customers have lost access to their premises protested after the fact, and nearly 3,000 people have signed a petition calling for a U-turn.
Mr Knight and Mr Jarvis have added their voices to calls for better consultation with those the Spaces For People work affects.
"We have serious concerns with the lack of meaningful discussion that has caused us to conclude that there was no proper consultation held over these measures.
"We have ended up with a solution that is not fit for purpose and needs to be revised as a matter of urgency."
Last night transport spokeswoman Sandra Macdonald hit back, saying it is "not the case that the council has misled anyone" and that officers were in continued contact with the bus firms.
"I would like to reassure management and drivers the measures in place in Aberdeen city centre have been designed and implemented with the health and wellbeing of all our citizens in mind," she added.
"Traffic engineers looked carefully at the options to accommodate buses on Union Street and although the central section is where pedestrian footfall is highest and space is most at a premium, they did not believe that they could enable safe physical distancing and retain buses in that section.
"These interventions are physical distancing short-term measures and there is no ambition to make Bridge Street to Market Street permanently bus-free."
Chamber research and policy manager Shane Taylor should the aim of the Spaces For People work is "laudable".
But he said: "It's clear that our region's bus operators feel that with further consultation, there is an alternative which could better act to meet that balance.
"The chamber will be reaching out to the operators and the council to determine if a compromise is possible which supports public safety and economic recovery in an inclusive and sustainable way."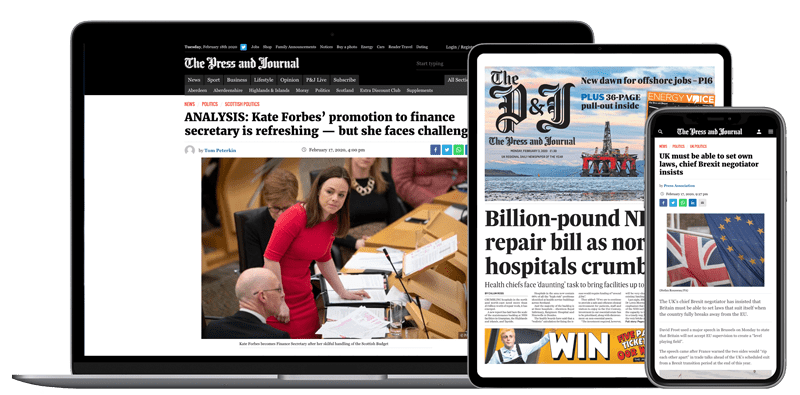 Help support quality local journalism … become a digital subscriber to The Press and Journal
For as little as £5.99 a month you can access all of our content, including Premium articles.
Subscribe