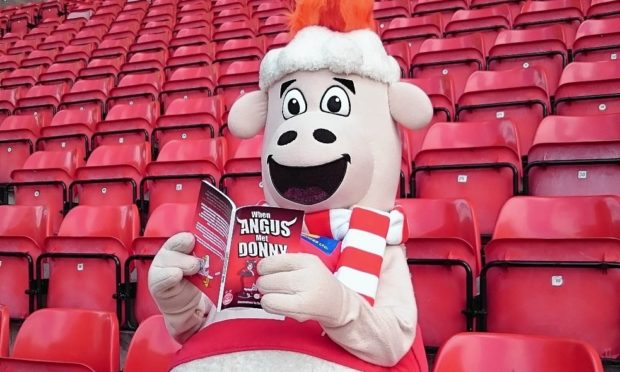 The Dons' charitable arm has secured a massive government grant to help ensure that city residents worst affected by the coronavirus crisis do not go hungry.
Aberdeen FC Community Trust (AFCCT) has been awarded £85,300 from the Scottish Government in support of the campaign the club is running to deliver food to needy families.
The initiative forms part of a £350 million pot of Holyrood cash being distributed through the Scottish Council for Voluntary Organisations (SCVO).
AFCCT chief executive, Liz Bowie, said: "This latest grant from the Scottish Government, via the SCVO, is a major boost for the Trust.
"Coupled with donations from the Lord Provost's Trust, it underlines the awareness and success of our community campaign and the appreciation of the positive impact it is having on those most affected during this pandemic."
Organisations applying for funds had to demonstrate they were providing vital support on issues such as mental health, personal finances, employment, housing, food, physical health and home life.
The grant will be used to cover staffing, vehicle costs, the purchase of PPE and food costs involved in the vital deliveries the Trust is making to the most vulnerable families throughout the north-east.
In excess of £40,000 has been donated by more than 800 devoted Dons fans through the Trust's JustGiving page – bringing the total ploughed into the initiative to more than £100,000.
Mrs Bowie added: "I've also had my eyes opened to the very real and distressing poverty gap that exists in our region, and am passionate about continuing to work with the club to provide a vital lifeline to so many vulnerable families throughout this crisis and enhancing our programmes focused on education, mental health and wellbeing to help close that gap."