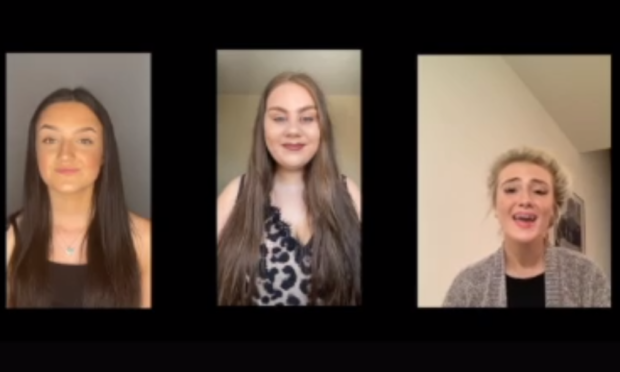 A musical tribute to health workers on the coronavirus front lines has racked up thousands of views in just one day.
North-east singers Mary Wilson, Jas Lamond Watt and Keirah Kirton worked together to perform a cover of Rise Up by Andra Day.
In recent weeks many people have changed the lyrics of the song to reflect life working in hospitals during the pandemic.
The performance was streamed by Aberdeen mental health group Make Minds Matter on Facebook, and already boasts more than 5,000 viewers.
It was originally planned to debut during the organisation's Kindness Unlocked online festival on September 12, with the debut pushed forward to spread some positivity.
Co-founder Abi Clarke said: "I want to give the singers a big thank you, as we really appreciate the time they've taken to rehearse.
"They are super-talented and it's amazing to see their efforts."
Fellow Make Minds Matter co-founder Brett Townsley said: "Music is a fantastic way to balance our emotions and express things we may find difficult in any other situation or circumstance.
"We wanted to find a way to do that and celebrate the NHS and that's why we decided to go for this song."