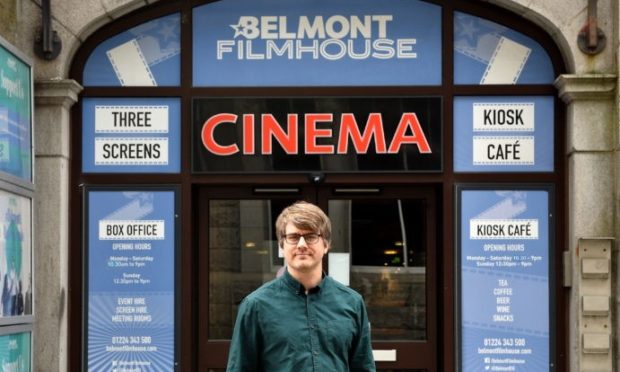 Aberdeen's much-loved independent cinema has appealed for support as it battles the consequences of lockdown.
The Belmont Filmhouse has launched a campaign to raise £25,000 to see it through the current challenging period.
As cinemas will not be able to open until the projected phase three of the Scottish Government's road map out of isolation, independent cinemas such as the Belmont – a charity – are facing testing times with no income.
They are also having to implement social distancing measures that will significantly reduce audience sizes when they do show films once more.
The Belmont has asked members of the public to donate £40 – the price of a membership – to the cinema to help it get back on its feet, but will welcome whatever amount people can afford.
The appeal was made yesterday morning in a letter to members and by lunchtime more than £3,000 had already been donated.
Although hoping to reopen in late summer, head of cinema operations Colin Farquhar admitted that there have been times in recent months when the light at the end of the tunnel was hard to see.
"With lockdown our income dried-up pretty much overnight, and the resources we had quickly ebbed away to very little," Mr Farquhar said.
"We know there are going to be difficult trading conditions when we reopen and we will need a certain amount of money for PPE as the health and safety of our customers is paramount.
"Any sort of financial cushion is going to be a great help to us.
"Even with the furlough scheme – which has been fantastic – it's been a scary time and there have been worst case scenarios rattling around in my head.
"However, though the outlook was bleak a few weeks ago, this morning I am feeling more positive than I have since this situation began.
"I'm actually giddy with the amount of support that is already coming in.
"The market research we've done shows we have a core support who miss us as much as we miss them and who want to get back to seeing films.
"After the response this morning, I am hopeful we can get back on our feet."
The Belmont Filmhouse has been showing independent films from across the world, as well as screening live music concerts and opera, since 2000.
To donate to the Belmont Filmhouse, go to www.gofundme.com/f/belmont-filmhouse.
Cheques can also be sent to the Belmont Filmhouse, 49 Belmont Street, Aberdeen, AB10 1JS.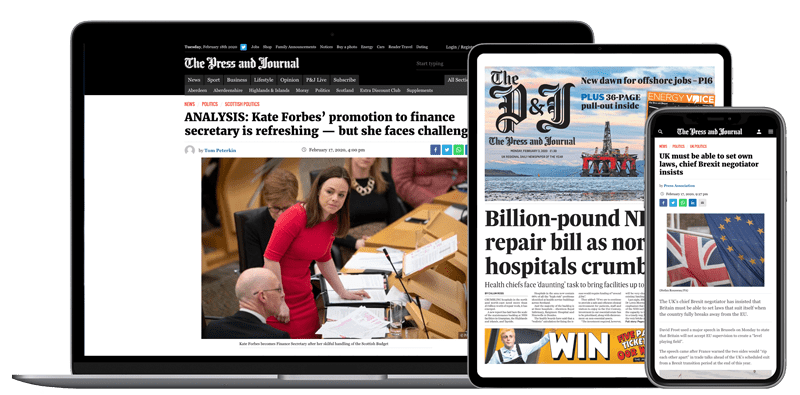 Help support quality local journalism … become a digital subscriber to The Press and Journal
For as little as £5.99 a month you can access all of our content, including Premium articles.
Subscribe