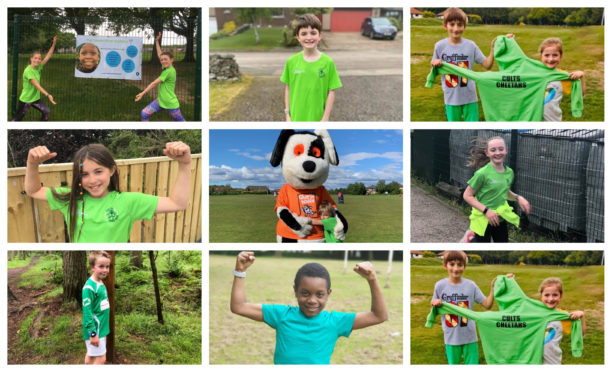 Members of an Aberdeen primary school running club have raised more than £4,000 for charity by running more than 4,000km (2,485 miles) in a month.
The Cults Cheetahs have awarded more than £10,000 to good causes over the past three years by taking on challenges – but for this year, due to the pandemic, the organisation had to come up with alternative ways to raise cash.
Throughout June, every member of the club aimed to individually run 30kms (18 miles) in 30 days, all to generate cash for the four charities Forget Me Not, Befriend a Child, Charlie House and the Tuaini Fund Scotland.
So far they have raised £4,145 for the charities by running around Cults and surrounding areas.
Almost 100 children took part and some have smashed the 30km target.
Rebecca Mackenzie, one of the founding coaches of the Cheetahs, said: "This year we had to do something a bit different, so we opened it up and said anybody who is linked to the Cheetahs or the school could take part.
"Everyone has loved it.
"They've been sharing photos of themselves running and we've had signs all around Cults letting people know we've been doing it.
"The community has been cheering them on or giving them a toot as they've gone past."
Click here to made a donation.