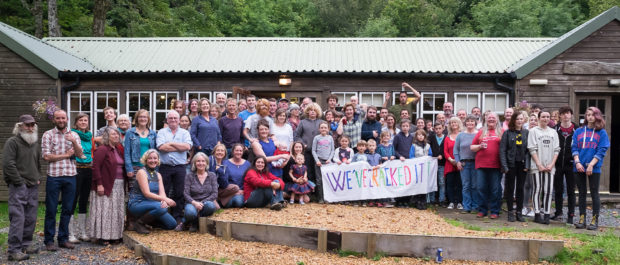 Groups across the north and north-east will be able to continue their vital work thanks to a multi-million pound package of grants from the National Lottery Community Fund.
A total of £12.5 million will be shared between 311 Scottish groups, among them Aberdour Parish Hall in Aberdeenshire.
Those responsible for its upkeep will use a £408,097 award to transformation the space.
Trustee, Lynne M Bruce, said the money would help local people enjoy a wide range of activities.
She said: "On behalf of the trustees of the Aberdour Parish Hall, I want to say a huge thanks to National Lottery players for making this award possible.
"The Aberdour Parish Hall is the focal point of our village and provides a vital lifeline to many groups within our rural area.
"Due to the remoteness of our village, the residents of the community depend upon their weekly meetings within the hall.
"For many members, this can be the only social contact they have outwith their homes within that week.
"However, in its current state, many members are deterred at times from attending their respective societies.
"As a representative myself of the mother and toddlers group, I cannot begin to explain the difference the renovation and alteration of the village hall will make to our group."
In Abnerdeen, the Afristyle Dance Club has been awarded £4,000 to continue running African dance classes for teenagers and young adults in the city.
The club will also use the money to run a cultural trip to Edinburgh and put on a concert to showcase their work.
The Archie Foundation, meanwhile, has received £3,601 to support its young persons' bereavement service.
Lynne Brooks, fundraising coordinator, said: "The money will specifically go towards our activity day programme.
"We run about 12 activity days a year and these days also let children meet other young people who have experience bereavement as they are often the only child in their class that has."
The Isle of Eigg Heritage Trust is celebrating one of the biggest awards and will use its £1,045,000 funding to extend and develop An Laimhrig, a vital community hub.
Rebecca Long, business development manager for the Isle of Eigg Heritage Trust, said: "We are absolutely delighted to have received this award from the National Lottery Community Fund.
"Eigg was one of the first community buyouts in Scotland and the original build of An Laimhrig completed in 1998 was the very first flagship project undertaken by Eigg's community.
"It is now 23 years later and, with a 70% positive population increase, the building is fit to bursting, with Eigg's only shop, café, visitor-facing businesses and community offices unable to keep up with all the demands put upon them.
"This vital expansion will aid the island's economic, social and cultural development and secure Eigg's future for the next generation of residents and visitors alike.
"Without National Lottery players this award and project would not have been possible."
In Inverness, the Elsie Normington Foundation will use an award of £1,100,000 to support the building of The Haven Centre, a specialist multi-purpose facility for children and young people with multiple and complex needs.
There will also be three two-bedroom respite house, specialist play centres, office spaces, meeting spaces and a community garden.
Welcoming the funding, Elsie Normington, chairwoman and founder of the foundation, said: "This is absolutely wonderful news for the trustees of the foundation and all those involved in the Haven Appeal.
"We have worked so hard on our application. The project will deliver for the children in our society who most deserve our help."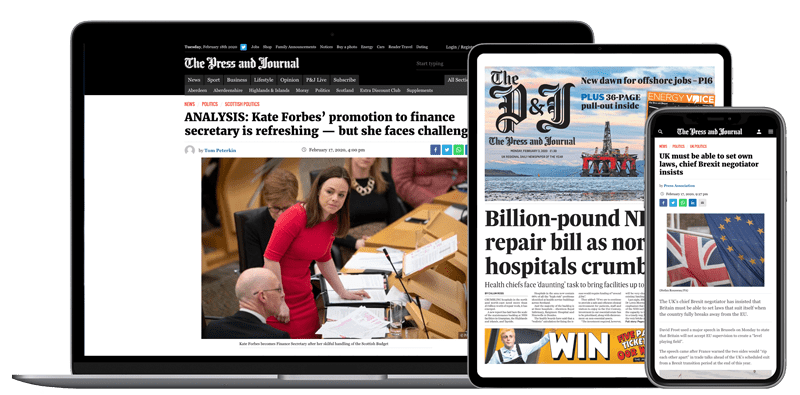 Help support quality local journalism … become a digital subscriber to The Press and Journal
For as little as £5.99 a month you can access all of our content, including Premium articles.
Subscribe