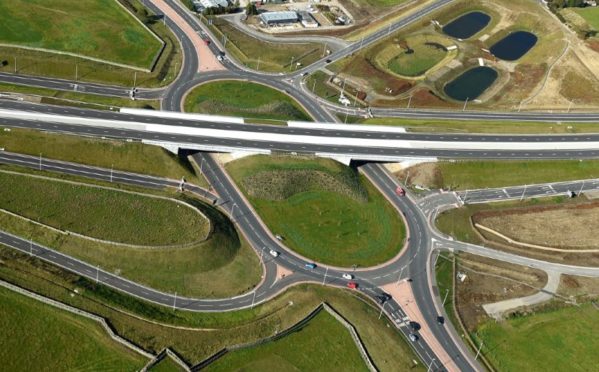 Long-awaited improvements are being made at an Aberdeen junction at which motorists are said to experience "almost daily" crashes.
Work at the Kingswells South junction of the city bypass is due to begin today, with completion in around four weeks' time.
Traffic lights will be installed on the roundabout itself, as well as two slip roads connected to it.
Rather than operating at fixed times like other junctions nearby, they will instead be triggered by volume of traffic and connected to the council's intelligent traffic management system.
The work was originally planned to start in April but was pushed back because of coronavirus legislation, with only preparatory works having taken place so far.
Ward councillor Steve Delaney has been campaigning for changes at the junction, saying accidents have been occurring there "on an almost daily basis".
He added: "I'm pleased to see these works being carried out during the school holiday period, when our roads are a bit quieter.
"There are bound to be some delays during these works but the aim is to keep these to a minimum.
"Given the high number of accidents over the past year or so, it's vital the works are carried out as soon as possible."
Transport Scotland has been working with Aberdeen City Council ahead of the work starting.
A spokesman said: "Safety is of paramount importance to us.
"We continue to advise motorists to adjust their driving to align with road conditions and always to approach any junction with care."