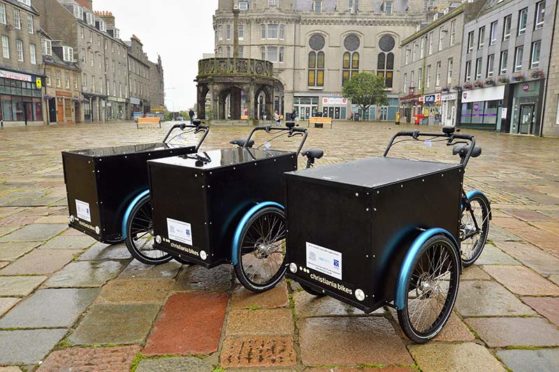 At a time when customer demand for same-day service and delivery is increasing, alongside expectations of sustainability, light electric freight vehicles, such as electric cargo bikes, are an interesting option for city centre businesses.
E-cargo bikes fill the gap between traditional bicycles and delivery vans. They are the perfect option for transporting work equipment, light freight or completing "last-mile"
deliveries. They can carry equipment and parcels to deliveries of food, prescriptions or even flowers.
With electric pedal assistance, they have the capability and power for transporting significant loads with the benefit of being able to move freely through congested areas, avoiding parking tickets and achieving a door-to-door service.
If your business is based in Aberdeen city centre you can now take part in a year-long free trial of an e-cargo bike to see how it could complement and fit in with your way of working.
Find out more and apply at Nestrans.org.uk/biketrial. The e-cargo bike project is run by Nestrans and supported by Aberdeen City Council and
Transport Scotland.
Funding available for greener travel initiatives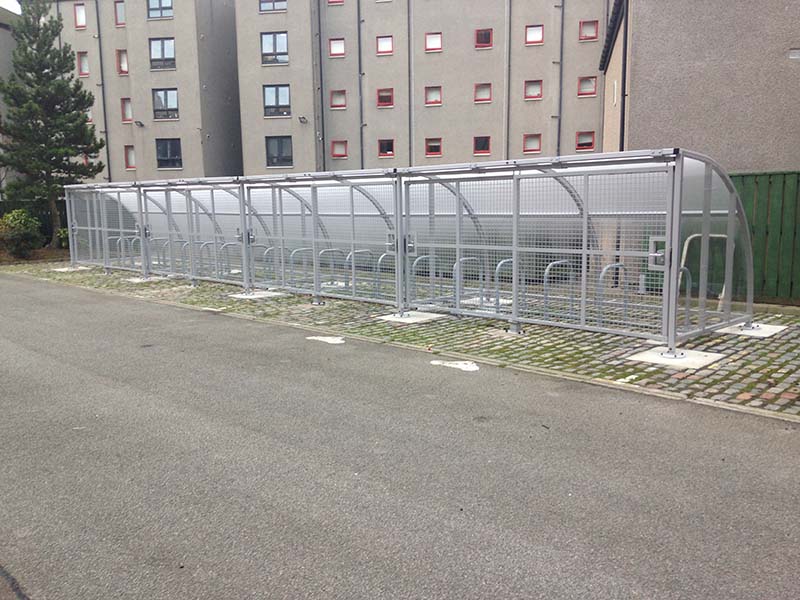 Over the past few months many of us have found ourselves enjoying more of walking and cycling.
As we build back better, would you like to be able to support your staff, customers and
visitors by making your premises more walking and cycling friendly?
Businesses in Aberdeen and Aberdeenshire can apply to the Nestrans Sustainable Travel Grant Scheme for up to £10,000 in match funding to support sustainable transport initiatives, from secure cycle parking, new or improved employee showering/
changing facilities or improvements to pedestrian access.
Find out more and apply at Nestrans.org.uk/travelgrants.