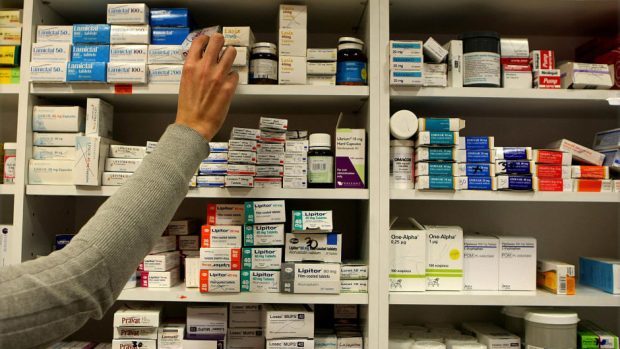 One-in-six people living in the north-east were prescribed antidepressants last year, new figures have shown.
More than 88,000 people were given tablets to help treat the mental health condition by doctors within the NHS Grampian area on at least one occasion.
This marked a 16% increase on the 76,000 patients prescribed the medication in Aberdeen, Aberdeenshire and Moray in 2015.
But health chiefs have stressed that the rise may not be "a bad thing" – with changing attitudes towards mental health likely a key contributing factor.
Astrid Whyte, the chief executive of Mental Health Aberdeen, said the work of major campaigns – in Scotland and across the world – is beginning to pay off.
She said: "People are more aware of their mental health, and employers are more aware of their general responsibilities towards staff.
"There has been a massive increase in awareness, and I think stigma has slightly reduced, but is still alive and kicking.
"People are becoming happier speaking about their own mental health with family, friends and colleagues – and that means they'll know a little more about where to get help."
But Ms Whyte said the rise in prescription numbers cannot be solely attributed to society's changing attitude.
"Mental ill health has also been on the increase, with both the number of incidences and the severity," she added.
"We are much busier now – and are deluged most years and hardly able to meet demand."
The new figures, obtained by The Press and Journal, show there has been a 20% increase in the number of patients prescribed anti-psychotics – used to help with conditions including schizophrenia and some forms of bipolar disorder – over the last five years.
Additionally, there was a 40% rise in prescriptions for ADHD medication, and a 4% decrease in the number of patients given drugs to help anxiety.
A spokesman for NHS Grampian, which provides services to around 500,000 people, said: "These medications are vital for thousands of people and often make a significant, sometimes lifesaving, difference to our patients.
"That's why it is so important that a rise in the number prescribed is not automatically interpreted as a bad thing.
"Rising awareness and understanding of mental health conditions in society means we are undoubtedly seeing more and more people seeking out medical help when they really need it. That is welcome progress."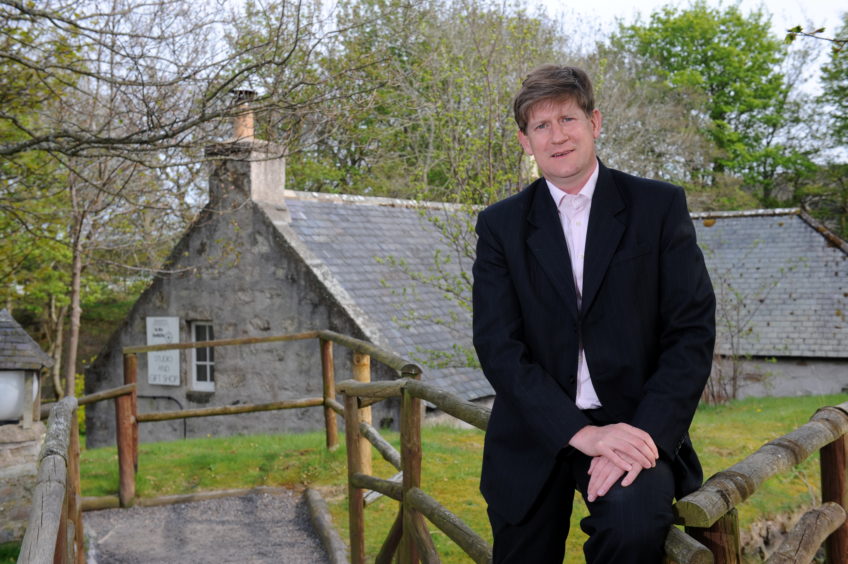 Scottish Conservative MSP for Aberdeenshire West, Alexander Burnett, said: "These figures highlight people are seeking help which should be encouraged but at the same time it shows the extent mental health is having on people's lives across the north-east.
"As the longer-term impacts of lockdown and coronavirus come into place, it's vital anyone who is struggling with anxiety or depression is given the correct avenues of support to speak up about it.
"It's important anti-depressants are monitored carefully, and the risks and benefits of taking them are assessed in each individual case.
"NHS Grampian is doing a fantastic job in encouraging people who are suffering from mental health to come forward and the health board deserves great credit for the care which is being put in place."
Condition is destroying Scots lives.
Some cancer patients have been facing "agonising" levels of anxiety or depression, even before the pandemic hit, according to a national charity.
Sarcoma UK, which provides support to people with bone and soft tissue cancer, has said the condition is "destroying" the lives of Scots.
In a nationwide survey, it found half of Scottish patients are battling daily anxiety, with a third saying the same for depression.
Across the UK, 90% said their sarcoma diagnosis and treatment has negatively affected their mental wellbeing, even prior to the pandemic.
Additionally, a quarter of carers are spending more than 50 hours per week looking after someone with sarcoma, and almost 20% have given up full-time work or education to do so.
In 2013, Susan Paterson from Torphins was told she had a form of soft tissue sarcoma called leiomyosarcoma.
While she initially responded well to treatment, it has spread to her lungs and liver. Her condition is now terminal.
She said: "I was always looking forward to holidays and spending time with friends and family and just enjoying life between treatments.
"But now as things are starting to move quite fast I'm finding it really hard to stay positive.
"With every ache and pain, it makes you wonder 'what's that?'.
"Now, I'm not bouncing back like I used to and my friends and family are finding that hard to watch and hard to accept sometimes.
"Seeing the impact this has on them is hard for me.
"It's not just about the patient sometimes – everyone you're close to is affected by sarcoma and because they're not patients themselves, they don't always feel like they can ask for help."
Sarcoma UK chief executive Richard Davidson said: "It's heartbreaking hearing time and again how sarcoma has devastated the lives of patients, carers and families.
"We have a unique coming together of multiple factors, a cancer that few have heard of, frequent difficulty in getting diagnosed, limited treatment options and a lack of emotional support.
"That's the harsh reality faced by so many people affected by sarcoma and it has to change."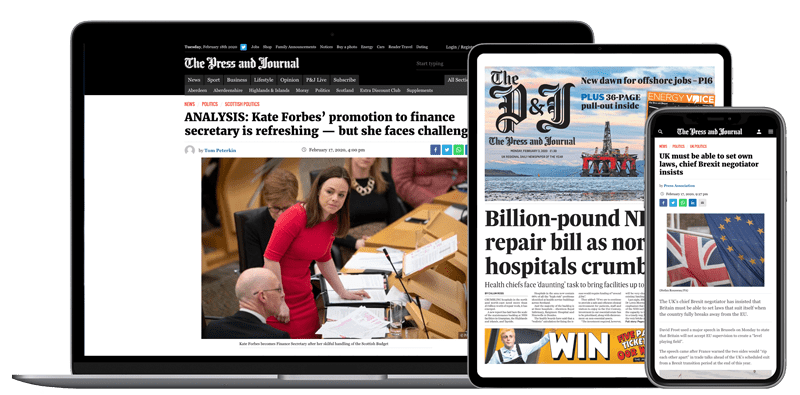 Help support quality local journalism … become a digital subscriber to The Press and Journal
For as little as £5.99 a month you can access all of our content, including Premium articles.
Subscribe