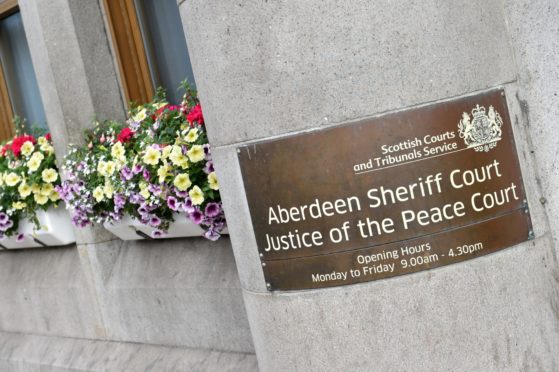 An Aberdeen man was told that "life isn't a bed of roses" as he was sent to prison for shouting drunken abuse at NHS workers.
Mathew Duncan, of West North Street, pleaded guilty to five separate charges at Aberdeen Sheriff Court yesterday.
The 23-year-old said he began drinking heavily after his sister was diagnosed with terminal cancer, but Sheriff Philip Mann was unmoved as he sentenced Duncan to eight months behind bars.
Sheriff Mann said: "I don't really accept the situation with your sister caused you to turn to drink.
"We've all had to deal with situations in life and thankfully very few people act in the way that you do.
"You have to accept the life isn't a bed of roses and occasionally you get pricked by a thorn. You just need to deal with that."
Fiscal depute, Christy Ward, told the court that Duncan had been arrested when staff at his accommodation contacted police on July 18.
He was then taken to Aberdeen Royal Infirmary (ARI) due to concerns regarding his alcohol consumption but he became aggressive and shouted at employees.
Duncan then attempted to headbutt a member of the public when officers were escorting him out of the building.
He later shouted racist abuse at an officer.
Defence agent, Tony Burgess, said since Duncan's sister had been diagnosed with terminal cancer he had used alcohol to cope.