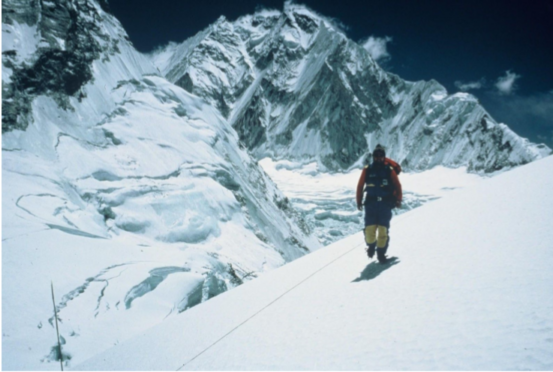 Throughout his life, Aberdonian mountaineer George Kennedy McLeod enjoyed many peaks, and endured many valleys, from climbing Mount Everest and being awarded the Polar Medal from the Queen, to surviving German bombing raids during the Second World War.
Mr McLeod, who his family said will be "remembered by everyone who knew him for his joyful personality, and as a great storyteller with an infectious laugh and zest for life", died of Covid-19 at the age of 92 on July 4.
Born in Aberdeen in 1927, Mr McLeod spent his younger years in a poor household, and at the age of 14 he was told to leave school, get a job in a laundry and start paying rent.
During his teenage years, Mr McLeod lived through bombing runs in his tenement house and rationing in the Second World War, and in order to escape the misery, he became an ice and rock climber, frequently taking bus journeys to the hills of Aberdeenshire.
In his 20s, he worked at the Scottish Mountaineering Centre at Glenmore Lodge, before his career took a very cold, and very southerly turn.
From 1957 to 1968, he worked for the British Antarctic Survey, and was based in the Antarctic.
He held the position of general assistant, which meant he had his own sledge dog team with which he travelled thousands of miles, and spent months in the field assisting surveyors, geologists, and other scientists.
During his adventures at the bottom of the world, he lived through many events which would go on to become favourite family stories, including one incident in 1963 where he fell 50ft into a crevasse to an ice shelf, but managed to climb back up a rope despite suffering from broken ribs, a dislocated shoulder, and having been nearly scalped.
In 1967, during a month-long dog sledging trip from Stonington Island to Fossil Bluff, he and a crew spent 13 days in a three-man tent on sea ice, during a period of sustained bad weather.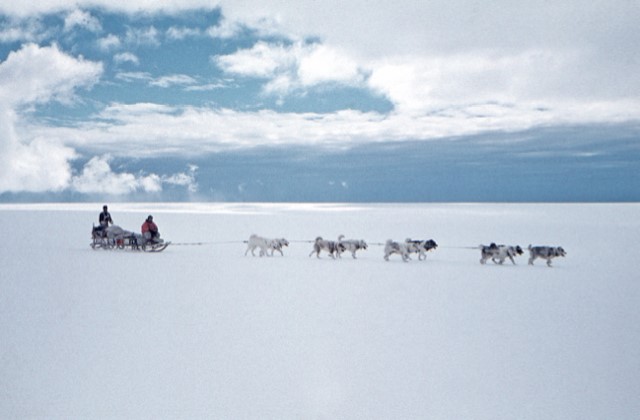 For his service with the British Antarctic Survey, he was granted the Polar Medal from the Queen at a ceremony at Windsor Castle.
While in the Antarctic, he heard about the Colorado Outward Bound School, and moved to America where he worked from 1968 to 1977 at the school on youth programmes.
One of Mr McLeod's favourite personal achievements was later securing a degree from a college in Colorado, as his family said his lack of formal education as a youngster was "always a sore point for him".
His love of mountaineering continued late into his life.
In 1977, he climbed Mount McKinley, the highest mountain in North America with a summit of more than 20,000 feet above sea level, and was a member of the 1985 Mount Everest West Ridge Expedition, at the age of 57.
On his 60th birthday, he trained a team of dogs for the famous Iditarod Dog Race in Alaska.
In 1996, he moved back to Scotland, before returning to America in 2006, by then suffering from Alzheimer's.
In a statement, his family said: "George became a legend in his own time.
"His stories and songs walked many a weary or injured hiker down from a mountain adventure.
"He had superb outdoor education and mountaineering skills, and inspired countless mountaineering students of all ages.
"He loved playing the guitar and convening nightly sing-songs, complete with Glenfiddich, his favourite Scotch.
He had three children, Shona, Ian and Scott, two ex-wives Karen McDonald and Reola Phelps, and long-time companion Fiona Thomson.
Scott McLeod would like anyone with memories or photographs of his father to email him at georgemcleodstories@gmail.com, where they will be compiled on a website and put into a book.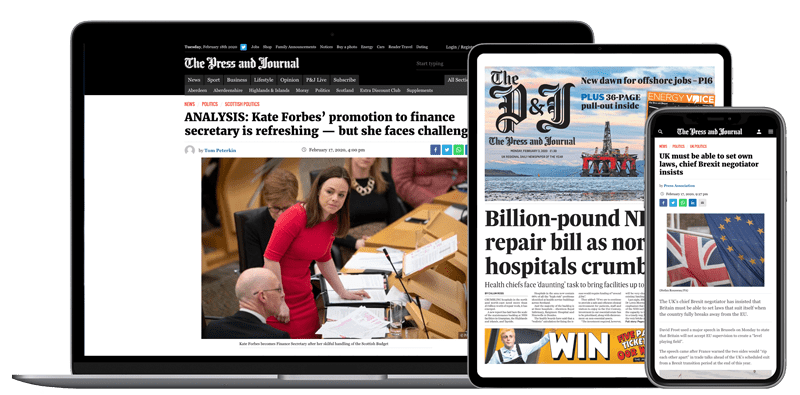 Help support quality local journalism … become a digital subscriber to The Press and Journal
For as little as £5.99 a month you can access all of our content, including Premium articles.
Subscribe