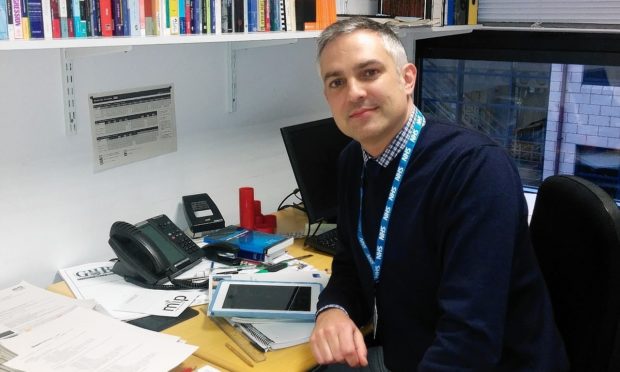 Aberdonians have been warned they could face curfews – or a local lockdown – after the number of Covid-19 cases linked to a city centre pub rose to 27.
Chris Littlejohn, deputy director of public health for NHS Grampian, described the new cases at the city's Hawthorn Bar as a "significant outbreak" and said the discovery of more clusters could lead to strict sanctions.
He called the situation a "painful reminder" that Covid-19 "is still out there and hasn't gone away".
The Hawthorn bar, on Holburn Street, reported 13 coronavirus cases on Sunday, and a contact tracing team was able to locate 123 other people who may have been infected.
NHS Grampian today confirmed the number of positive cases associated with the bar had jumped from 13 to 27.
The premises was shut tonight, with a sign on the door saying it was "closed until further notice", and management could not be reached.
Meanwhile Soul on Union Street confirmed that one of the positive cases from the Hawthorn visited its outdoor area "for a short time" on Friday.
However, Mr Littlejohn said "no additional premises of concern" have currently been identified in relation to the outbreak.
He claimed the current difficulty for NHS Grampian and the tracing team is that they "just simply don't know" if the spread of the virus is solely linked to the Hawthorn Bar.
The health chief said: "Eventually that will come out and it will become clear as to whether this is the same virus that everyone has got, which might lead you to think they've all had a similar exposure and they've all caught it from one another.
"Or is it actually a variety of strains where a number of people unwittingly brought it with them when they went out socially.
"We're working on the basis that there is likely to have been some transmission."
Mr Littlejohn also warned that there was an "inherent danger" of local lockdown if other clusters crop up.
He said: "If you look right across the UK and globally the real focus needs to be avoiding another lockdown and local lockdowns seem to be the direction of travel.
"Absolutely this isn't the last, and if we have more of these clusters then the danger for all of us is local lockdowns."
Scottish Conservative North East MSP Liam Kerr called the discovery of new cases "a scary situation for the industry across Aberdeen".
"This update is absolutely devastating for everyone across Aberdeen and the rest of the north-east", he said.
A number of north-east politicians also warned that curfews and closures "must be on the table" over a lack of social distancing measures at city centre bars.
Images emerged today of revellers packed into queues outside Soul and the Prohibition nightspot on Saturday.
A bit scunnered by some of the photos appearing online from the city centre over the weekend. Covid-19 has not gone away – as is evident from the cluster linked to The Hawthorn Bar. Should act as the wake-up call some folk clearly need. pic.twitter.com/IxWeZjtmRA

— Stephen Flynn MP (@StephenFlynnSNP) August 3, 2020
Aberdeen South MP Stephen Flynn has written to the chief superintendent of Police Scotland's north-east division, George MacDonald, requesting a meeting in light of the "deeply worrying scenes" in the city centre over the weekend.
He called for action from the police and Aberdeen City Council to ensure that social distancing rules are followed "or we risk the dreadful consequences of a second spike".
Mr Flynn said the images show some pub-goers are "openly flouting the rules", adding that "such reckless behaviour poses a huge risk to the health of those involved" and many others.
He added: "The overwhelming majority of people are adhering to the rules.
Like so many others, I have happily, and safely, spent time in a number of venues in the city since restrictions were eased.
"I've written, in the strongest possible terms, to both the council and police to ask them to get on top of this and to seek clarity as to why it appears that little enforcement action was taken immediately over the weekend.
"I want pubs to be open, I want restaurants to be open, but this can only happen if we all work together and act sensibly to keep the virus contained."
Paul Clarkson, operations director of Soul owners PB Devco, said he was "implementing additional safety measures", but added that "people are just not listening".
He said: "We have been telling people to socially distance until we're blue in the face.
"We are doing everything we possibly can. It's not like we're being irresponsible.
"We're doing our best to adapt to the new measures, but with the queues outside the venue, we can only do so much."
In a letter to Aberdeen City Council chief executive Angela Scott, Aberdeen Central MSP Kevin Stewart suggested that "curfews and closures" may have to be put in place due to the "complete and utter shambles" of social distancing outside bars and pubs.
Mr Stewart added: "The scenes over the weekend were an absolute disgrace and the pubs, the council and the police must get a grip of the situation immediately.
"All possible courses of action must be on the table, including curfews and closures, as we cannot underestimate the dire consequences of a second spike of Covid.
"The queues were an absolute rammy and seating areas were described as incubators by some. These pubs must reflect on the danger that they present and, if changes are not made, then tough enforcement action must follow."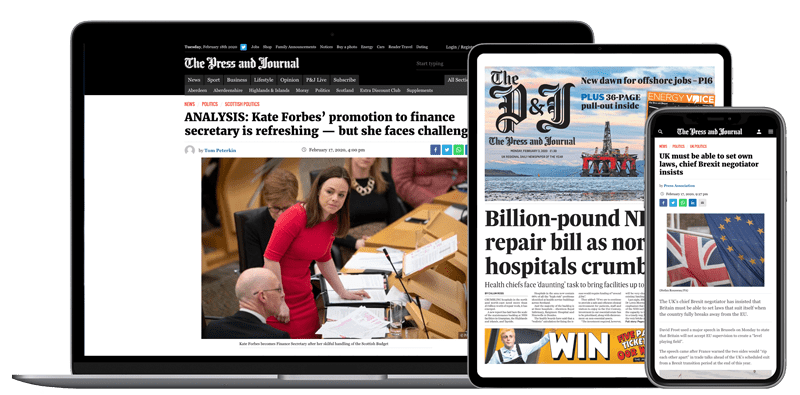 Help support quality local journalism … become a digital subscriber to The Press and Journal
For as little as £5.99 a month you can access all of our content, including Premium articles.
Subscribe